If you enjoy studying the sport of eventing and want to know the ins and outs, there's no better way to accomplish this than volunteering. Luckily, there are plenty of opportunities to dip your toe into other corners of the sport that you may be unfamiliar with, such as working in a vet box or scribing for a dressage judge. The learning opportunities are endless! And you'll be helping your neighborhood event run smoothly — a double benefit.
So get out there, volunteer, and learn this weekend! You can learn more about each event and the open positions by visiting EventingVolunteers.com. Here are nine events nationwide that need YOUR help:
Fair Hill is pulling out all the stops this week with its marquee international CCI3*-L and CCI4*-L running, as well as the East Coast YEH Championships. Volunteers working at Fair Hill are eligible for perks such as:
*Free admission to the entire event.
*Free meals, snacks and drinks in the Volunteer Hospitality Tent.
*Parking in the lot directly across from the Main Entrance for the entire event.
*10% discount at the FHI Merchandise Booth
*Invitation to the Welcome Party, Thursday evening, beginning at 6pm, in the Sponsors' Tent.
*Invitation to attend the XC Course Walk with 5* rider Matt Brown on Friday at 4pm, meeting at the Start Box.
Event: The Dutta Corp. Fair Hill International
Date(s) volunteers needed: Today through Monday, October 21
Address: 400 Gallaher Rd, Elkton, MD, 21921
Positions available: Dressage Bit Check, Hospitality Helper, Hospitality Steward, Volunteer Check-in, Safety Steward, Event Takedown – Dressage, Event Takedown – SJ, Merchandise Sales, General Help, Stable Manager, Mounted Steward, XC Control, XC Score Runner, Event Takedown – XC, Volunteer Lead, Shuttle Drivers, Awards Committee, Greeter, Stabling Check-in (Move Out), Event Breakdown – all areas
Event: Pine Hill USEA Fall Horse Trials
Date(s) volunteers needed: Friday, October 18 – Saturday, October 19
Address: 1720 Hwy 159 East, Bellville, TX, 77418
Positions available: Parking Steward, Scoring Steward, SJ Jump Crew
Event: Tryon Riding and Hunt Club Horse Trials
Date(s) volunteers needed: Today through Sunday, October 20
Address: 3381 Hunting Country Rd, Tryon, NC, 28782
Positions available: XC Decorator, Hospitality Prep, Event Prep – General, Hospitality Helper, Greeter, Event Takedown – XC, XC Warm-up, XC Jump Judge, Floater, SJ Jump Crew
Event: Fresno County Horse Park October Horse Trials
Date(s) volunteers needed: Friday, October 18 through Sunday, October 20
Address: 7430 North Weber Ave, Fresno, CA, 93726
Positions available: Dressage Scribe, Dressage Steward, SJ Scribe, XC Crossing Guard, XC Jump Judge, SJ Jump Crew, SJ Score Runner, SJ Scribe, XC Crossing Guard, XC Finish Timer, SJ Timer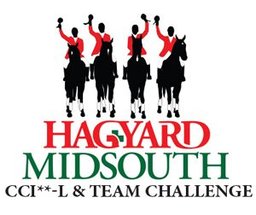 Event: Hagyard Midsouth Team Challenge
Date(s) volunteers needed: Today through Sunday, October 20
Address: 4089 Iron Works Pike, Lexington, KY, 40511
Positions available: Pooper-scooper, Scorers, SJ Jump Crew, Vet Box Timer, Vet Box Scribe, Phase A & C Check Point Judges, XC Crossing Guard, XC Jump Judges, Horse Inspection In-gate
Event: Stable View October Eventing Academy
Date(s) volunteers needed: Today through Sunday, October 20
Address: 117 Stable Dr, Aiken, SC, 29801
Positions available: General Help, Parking Steward, SJ Jump Crew, XC Jump Judge, SJ Warm-up, SJ Jump Crew
Event: MDHT Starter Trial Series #5
Date(s) volunteers needed: Friday, October 19 through Sunday, October 20
Address: 1235 Park Mills Road, Adamstown, MD, 21710
Positions available: XC Jump Judge, Dressage Score Runner, Dressage Scribe, Dressage Warm-up, SJ Jump Crew, XC Starter, XC Warm-up,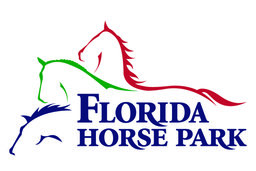 Event: Florida Horse Park Battle of the Barns
Date(s) volunteers needed: Sunday, October 20
Address: 11008 S Highway 475, Ocala, FL, 34480
Positions available: XC Finish Timer, Dressage In-gate Steward, Dressage Scribe, Hospitality Steward, SJ Judge, SJ Warm-up
Event: SAzEA October Derby
Date(s) volunteers needed: Today through Sunday, October 20
Address: 11300 SOUTH HOUGHTON ROAD, Tucson, AZ, 85747
Positions available: Event Prep – Dressage and SJ, Dressage Steward, Dressage Test Runner, Event Prep – XC, Event Takedown – Dressage and SJ, SJ Jump Crew, Hospitality Helper, XC Jump Judges, XC Score Runner, Event Takedown – XC
Comments