We want to take a moment to say a a huge THANK YOU to all of our volunteers! Our event wouldn't have been possible without their time & hard work!
Thank you for volunteering!!

Posted by Hunt Club Farms on Sunday, July 26, 2020
It's time for a fresh new set of events in need of helping hands! If you plan to compete or are otherwise unobligated for a few hours this weekend, why not check out your local event and lend a hand? There are opportunities aplenty this week – let's have a look!
We've compiled some resources on volunteering with COVID-19 regulations in mind. We'll reference this list each week in Volunteer Nation, so take a few moments to familiarize yourself with what's new and different.
COVID-19 Resources for Eventers
Volunteers Adapt to the New Normal
Volunteers Weigh In on New COVID-19 Protocols
As always, you can earn merit points when you donate your time through the USEA's Volunteer Incentive Program. Registering to volunteer through EventingVolunteers.com makes it easy and seamless to both find a job and shift as well as learn what your role will entail.
Event: Fair Hill August Recognized Horse Trials
Dates: Today through Monday, August 10
Address: 378 Fair Hill Dr, Elkton, MD, 21921
Position(s) Available: Pooper-Scooper, Crossing Guard, General Event Prep, XC Event Prep, Logistics, Temperature/Waiver Checker, Volunteer Check-ins and Information, Volunteer Lead, Dressage Bit Check, Dressage Score Runner, Dressage Scribe, SJ Timer, SJ Steward, SJ Warm-up, Event Takedown – Dressage, Stable Manager, Secretary – Awards, XC Control, XC Jump Judge, SJ Announcer, Floater
Event: IEA Horse Trials
Dates: Today through Sunday, August 9
Address: 7105 S Kern St., Edinburgh, IN, 46124
Position(s) Available: XC Decorator, Event Prep – SJ, Dressage Bit Check, SJ Jump Crew, Event Takedown – SJ/XC, Awards Committee, Office Help
Event: GMHA Festival of Eventing August Horse Trials
Dates: Today through Sunday, August 9
Address: 5491 South Road, South Woodstock, VT, 05071
Position(s) Available: Parking Steward, XC Jump Judge, Dressage Steward, SJ Jump Crew, SJ Timer, Hospitality Steward, Score Runner, XC Jump Judge
Event: Majestic Oaks Schooling
Dates: Friday, August 7 through Saturday, August 8
Address: 17500 N US Highway 441, Reddick, FL, 32686
Position(s) Available: Event Prep – General, Floater
Event: Meadowcreek Park AEC Warmup Schooling CT
Dates: Saturday, August 8
Address: 1342 Highway 14 South, Kosse, TX, 76653
Position(s) Available: Dressage Bit Check, Dressage Score Runner, Dressage Scribe, Dressage Warm-up, Office Help, SJ In-Gate, SJ Jump Crew, SJ Timer, SJ Warm-up
Event: Otter Creek Farm Summer Horse Trial
Dates: Friday, August 7 through Sunday August 9
Address: E5847 1170th Ave , Wheeler, WI, 54772
Position(s) Available: SJ Jump Crew, XC Crossing Guard, XC Finish Timer, XC Warm-up
Event: Stable View August Eventing Academy
Dates: Today through Sunday, August 9
Address: 117 Stable Dr, Aiken, SC, 29801
Position(s) Available: Event Prep – SJ, Event Prep – General, XC Safety Spotter, Hospitality Helper, SJ Jump Crew, XC Jump Judge, XC Score Runner, Dressage Score Runner
Event: August TallBoots Schooling
Dates: Saturday, August 8 through Sunday, August 9
Address: 2814 Montrose Road, Raeford, NC, 28376
Position(s) Available: Hospitality Steward, General Help, SJ Jump Crew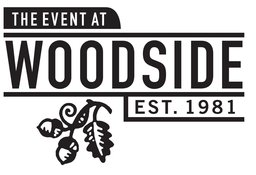 Event: Woodside Eventing Summer Horse Trials
Dates: Friday, August 7 through Sunday, August 9
Address: The Horse Park at Woodside, 3674 Sand Hill Road, Woodside, CA, 94062
Position(s) Available: Dressage Paddock, Dressage Scribe, SJ In Gate, SJ Timer, SJ Scribe, XC Cart Runner, XC Crossing Guard, XC Start Timer, XC Warm-up, XC Finish Timer, XC Jump Judge
Comments