Volunteering offers a chance to give back to the sport we love while also spending time with our fellow riders and maybe even learning something new. It can certainly be a thankless job, so it's helpful to remember to take a moment to thank a volunteer for their time if you're competing this weekend. This sport is built on volunteer power, it's important not to forget that!
We've compiled some resources on volunteering with COVID-19 regulations in mind. We'll reference this list each week in Volunteer Nation, so take a few moments to familiarize yourself with what's new and different.
COVID-19 Resources for Eventers
Volunteers Adapt to the New Normal
Volunteers Weigh In on New COVID-19 Protocols
As always, you can earn merit points when you donate your time through the USEA's Volunteer Incentive Program. Registering to volunteer through EventingVolunteers.com makes it easy and seamless to both find a job and shift as well as learn what your role will entail.
Event: Maryland H.T. and Area II Championships at Loch Moy
Dates: Thursday, October 8 through Sunday, October 11
Address: 1235 Park Mills Road, Adamstown, MD, 21710
Positions Available: Parking Steward, Awards Committee, Dressage Steward, Dressage Warm-up, Horse Ambulance Driver, XC Steward, Dressage Scribe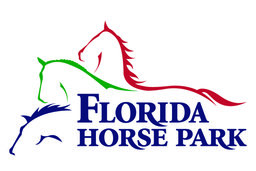 Event: Ocala October H.T.
Dates: Thursday, October 8 through Monday, October 12
Address: 11008 S Highway 475, Ocala, FL, 34480
Positions Available: XC Decorator, Dressage Bit Check, XC Finish Timer, XC Jump Judge, XC Score Runner, XC Warm-up
Event: Radnor Hunt H.T.
Dates: Friday, October 9 through Saturday, October 10
Address: 826 Providence Rd , Malvern, PA, 19355
Positions Available: XC Decorator, Event Prep – Dressage, Event Prep – XC, SJ Additional Help, Health Steward, XC Jump Judge, Dressage Warm-up, Floater, Parking Steward, SJ In Gate, SJ Out Gate, SJ Warm-up
Event: October War Horse Event Series
Dates: Thursday, October 8 through Monday, October 12
Address: 2814 Montrose Rd., Raeford, NC, 28376
Positions Available: Event Prep – XC, XC Steward, General Help, SJ Jump Crew, XC Finish Timer, XC Jump Judge, Crossing Guard, Awards Committee, SJ Warm-up, Event Takedown – XC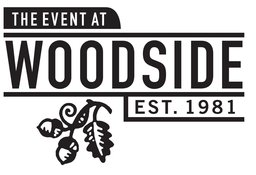 Event: Woodside Eventing Fall International H.T.
Dates: Thursday, October 8 through Sunday, October 11
Address: 3674 Sand Hill Road, Woodside, CA, 94062
Positions Available: XC Jump Judge, SJ Timer, SJ Warm-up, XC Cart Runner, General Help
Comments