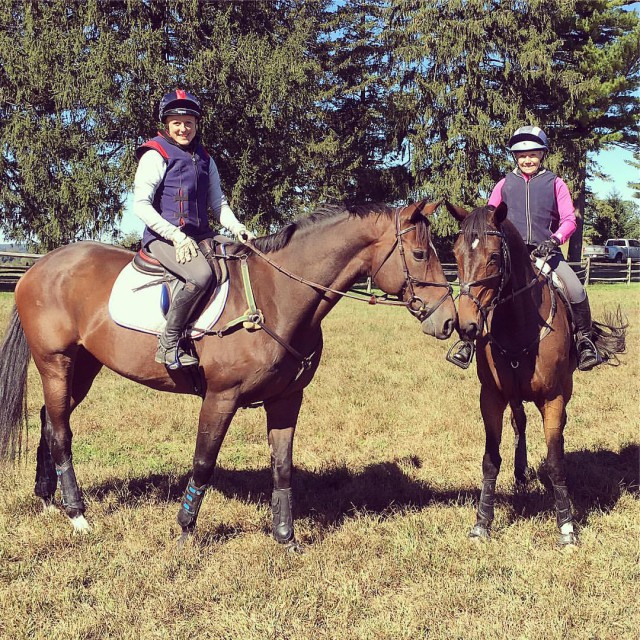 One of the best things about this sport are the relationships you build. Fair Hill always seems to exemplify the multi-coast relationships that are built in this sport, with horses from the West Coast being taken in eagerly by their eastern cousins. With many riders making an effort to come up to the Fair Hill area well in advanced of the event, it's easy to build strong friendships that only serve to strengthen our sport.
U.S. Weekend Preview:
Fair Hill International CCI [Website] [Entry Status] [Order of Go]
Paradise Farm H.T. [Website] [Entry Status]
Ocala Fall Event H.T. [Website] [Entry Status] [Ride Times]
Your Wednesday News & Notes:
The end of the eventing season is nigh. Although we have competitions here in the U.S. through the end of November, the signs of the season wrapping up are already imminent. The Brits are already having to come to grips with the end of their eventing season, and many of these signs are recognizable over on this side of the pond as well. [13 Ways You Know]
Powell has gone from a virtual unknown to nearly a household name in our sport in less than a year. This gentle giant (17.3 hh!) lives in the field 24/7 because he likes it that way, and gets it all to himself. He's particular about treats but would never say no to a banana and wears a petite 84″ blanket.  [Behind the Stall Door]
Get ready to be kicked right in the feels. Horse Nation reader Ashley Snell decided it was about time to pop the question to her girlfriend Marissa. So she trained her gelding Absolut for four months straight so he could also go down to one knee at the critical moment. The plan worked, and it's all on camera!  [She Said Yes!]
Weekly Business Tip from Mythic Landing Enterprises: Invest in logowear for your staff, and give clients an opportunity to buy some, or even give some away to your most loyal clients. While logowear can be rather expensive, it is important that your key staff have logowear for all seasons. Be sure to incorporate your logo, slogan or sponsors.
SmartPak Product of the Day: Although Fair Hill is here, surprisingly the forecast is clear for the weekend. If you aren't fortunate to have a beautiful, crisp fall forecast free of rain, check out this new Piper raincoat, which will keep you warm and snug. [SmartPak]
Comments