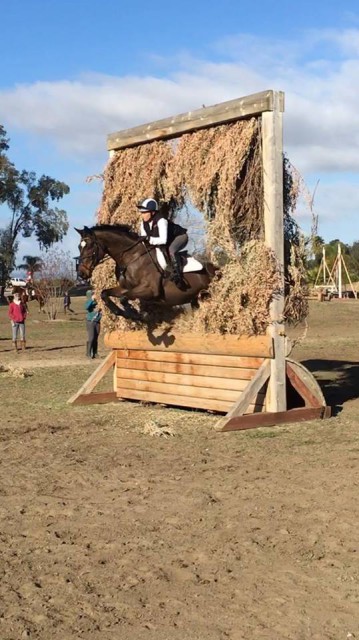 The third annual Trifecta Event at Galway Downs was held this weekend to knock the rust off for the upcoming season. Eventers of all levels ventured out to learn from Ian Stark and Boyd Martin.
The clinic also coincided with the West Coast ICP Symposium with David O'Connor and a Sport Psychology seminar with Shannon Thompson. Area VI also held their Annual Meeting and Awards Banquet — in all, a very busy weekend!
Organized by Robert Kellerhouse, the Trifecta Event is a popular winter event for riders seeking education. Seminar topics throughout the weekend included fear and performance anxiety management as well as a Q&A session with keynote speaker and clinician Boyd Martin.
We're looking for reader submissions on the Trifecta Event! If you attended and would like to submit a clinic report, we'd love to share it with our readers! You can email it to [email protected].
Comments