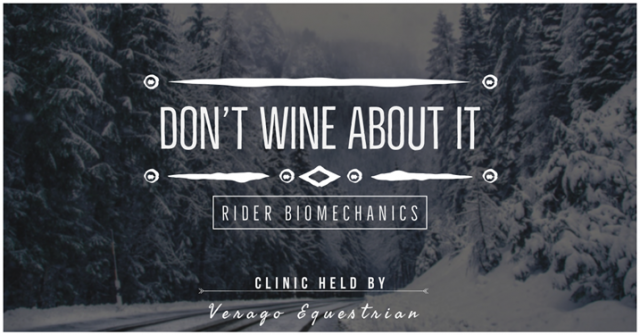 Our featured clinic this week is a unique one: rider biomechanics. The concept of rider biometrics has become a more frequently discussed topic among riders, and we are beginning to see more instructors picking up new tools designed to improve the position and effectiveness of rider position. Join Verago Equestrian in Union Bridge, MD for an hour-long lesson taught by USDF Bronze Medalist Ally Schultz and learn more about improving balance, elasticity, and rhythm in your riding. For more information on this clinic, which begins Saturday, click here.
"What's Happening This Winter," presented in partnership with Event Clinics, is your complete guide to clinics, schooling shows and other riding and educational opportunities.
Want your activity listed in What's Happening? Register it with Event Clinics, a mobile friendly, user-controlled services platform that connects organizers with riders. It's easy and free to post your listing — click here to get started.
Here is what's happening in your USEA Area this winter.
Location Quick Links: Area I | Area II | Area III | Area IV | Area V | Area VI | Area VII | Area VIII | Area IX | Area X
Go Eventing.

Comments