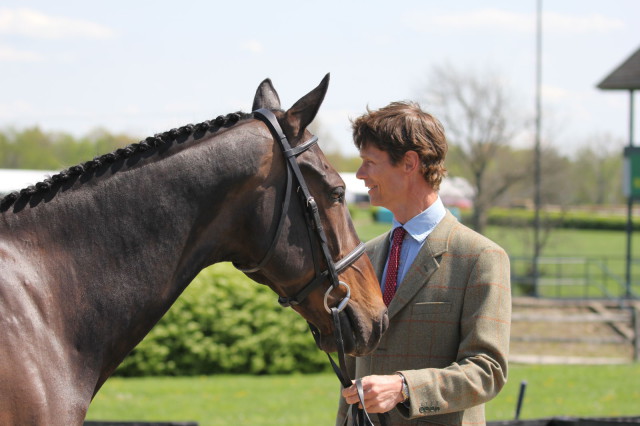 William Fox-Pitt has been discharged from Poole General Hospital in Dorset, England, and is now continuing his rehabilitation at his home in Hinton St Mary, according to today's latest update posted on the Team GBR website.
"It is fantastic to be back home. It feels like it has been a long time away from my family. I would like to thank all the doctors in France, from the team at Le Lion D'Angers to those who looked after me in the ICU in Angers. The rehab team in Poole General Hospital have been incredibly thorough," William said.
"The team at home have been doing an amazing job keeping everything going, but luckily everything is quiet as the horses are all on their end of season break. I am looking forward to making a full recovery over the winter."
William was released from the hospital in France last week and flown back to England following his fall on Oct. 17 at Le Lion d'Angers. His family continues to ask for privacy as he recovers.
Updates will be released periodically on the Fox-Pitt Eventing website, and EN will continue to post those updates here as we follow William's road to recovery. You can also check the Team GBR website for updates.
[UPDATE ON WILLIAM FOX-PITT: 17.11.2015]
Comments