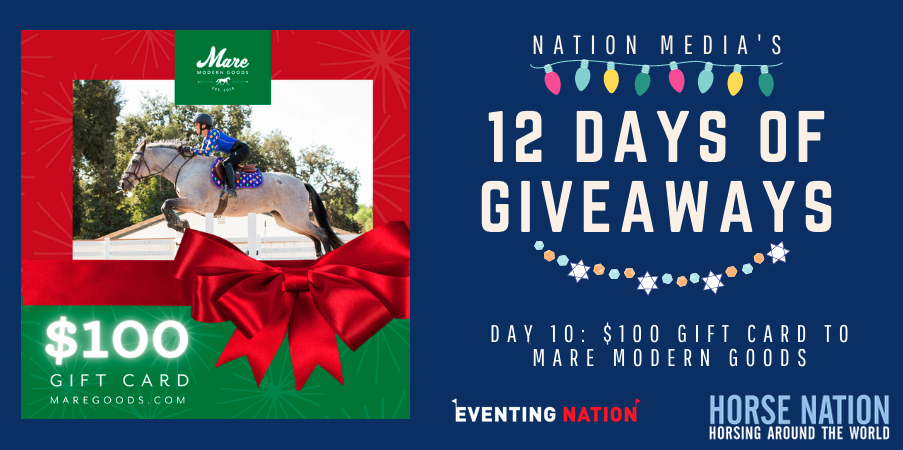 We may be winding down to the tail end of our 12 Days of Giveaways, but the prizes are no less exciting! Today, we've got a killer giveaway from Mare Modern Goods, one of our favorite go-to brands for gifts, accessories, and apparel. You could win a $100 gift card to shop 'til you drop — you can scope out the wares and start planning ahead for what you'll splurge on by clicking here.
To enter, use the form below or click here to enter by midnight tonight and we'll draw a winner at random and announce them in tomorrow's giveaway. We will not share your email address with third parties, but you will opt-in for emails from us (don't worry, we won't overwhelm you and you can opt-out at any time!). Good luck!
Congratulations to Holly S., the winner of yesterday's giveaway with Horse & Rider Books!