It's the final day of the 2019 Land Rover Burghley Horse Trials, and w'ere excited to bring you minute-by-minute updates of the show jumping competition. Keep refreshing this page to get all the latest!
The morning session gets underway at 11:40 a.m. local/6:40 a.m. eastern, and the afternoon session follows at 2:30 p.m. local/9:30 a.m. eastern. If you want to see for your own eyes, watch live on Burghley's website.
#LRBHT19: Website, Ride Times, Live Scoring, Live Stream, Form Guide, Course Preview, EN's Coverage, EN's Twitter, EN's Instagram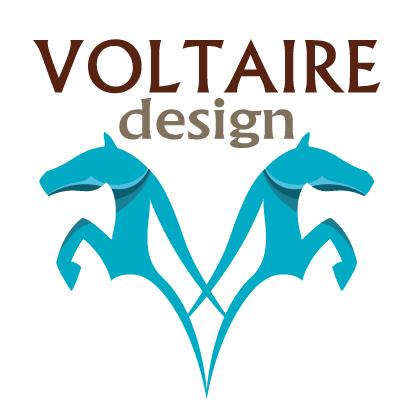 The 2019 Land Rover Burghley Horse Trials coverage is brought to you in partnership with the team at Voltaire Design United Kingdom. Going to Burghley? Head to Voltaire Design in the World of the Horse and meet the team of Sports Saddle Specialists, arrange a free, totally no-obligation fitting for you and your horse, or indulge in the Deal of the Day. Put a deposit on a new saddle during the event, and you'll receive a matching bridle – free! Looking for a bargain? Head to Voltaire Design's sister stand, EquiTack, to check out their premium pre-loved saddles at rock-bottom prices.
10:40: Another Burghley done and dusted, folks. Here's your final top ten:
10:39: Pippa and Piggy are BFF goals.
10:38: "We won???"
10:34: SHE DID IT. She made it work. I think Pippa would agree, it wasn't the prettiest round, but she got the job done. Well done lady!
10:32: Oh dear. The crowd gasps as Pippa gets a wonky distance to a vertical midcourse. MGH Grafton Street is certainly making her work for it today. He seems to be stalling a bit midair. BUT she had room for that rail.
10:30: Here we go: Pippa Funnell is jumping for the win.
10:29: Piggy will still hold second place. After only the first rail coming down, she finishes on a score of 30.9.
10:28: Piggy French and Vanir Kamira have the first rail come down. Not the ideal start they were after, but now Pippa will have a rail in hand.
10:25: Oliver Townend and Ballaghmor Class have just the one down, but they'll stay in third. Pippa gets a little more breathing room as Oliver finishes on a score of 31.3.
10:24: The whole arena literally gasped as the second rail comes town for Oli.
10:23: Now it's time to get really nervous. Here comes Oliver Townend and Ballaghmor Class.
10:23 Ludwig Svennerstal and Stinger made a bit of racket as the rubbed poles around the arena, but only the one came down. They'll finish on 46.8, Ludwig's best result here.
10:20: Sarah Bullimore and Reve du Rouet are guaranteed sixth place on their finishing score of 39.6 after a clear round.
10:18: Gemma and Santiago Bay see one fall, the vertical at the end of a one stride. They'll finish on 45.1, which drops them behind Tim Price and Bango.
10:16: Though Gemma Tattersall isn't finishing with her well loved Arctic Soul, she's in the arena now with sixth-placed Santiago Bay.
10:14: Tim Price and Bango add nothing to finish on 41.6. They'll do no worse than 7th as the highest placed New Zealand rider.
10:13: Last year's winner Tim Price is in the arena now, but he doesn't have a pole in hand to stay ahead of Imogen.
10:13: Imogen finishes with a clear round. A final score of 44.4 includes only 4 cross country time penalties.
10:11: Next we welcome Imogen Murray and Ivar Gooden, who made an incredible leap from 60th to 8th after a super cross country yesterday.
Onto the final 10 #LRBHT pic.twitter.com/lLadkUV8yG

— BSF Eventing (@BSFeventing) September 8, 2019
10:10: Sebastien Cavaillon and Sarah d'Argouges hit three rails to finish on 61 points.
10:08 Becky Woolven and DHI Babette K finish on 64.2.
10:06: Lauren Kieffer and Vermiculus have a beautiful clear round. They'll finish on 53.1, which will put them worse than 11th as the top placing American pair.
10:04: Ariel finishes with only one pole falling for a final score of 57.7.
10:01: Now we've got Ariel Grald and Leamore Master Plan in for the USA.
9:59: Andrea and The 500 complete with one rail and 1.2 time penalties for a final score of 61.1.
9:58: Andrea Baxter and Indy 500 drop a rail at the water tray oxer.
9:56: What do you get when you cross a Thoroughbred with a Clydesdale? You get 17-hand Wizard, or possibly a mini me version? His full sister stands just above 15-hands. He and Ben Hobday have four poles for a final score of 76.9.
9:55: Crowd favorites Ben Hobday and Harelaw Wizard, who Ian Starks says "tends to get a little overly excited about life," are in the arena.
9:53: Liz and Deniro Z complete their Burghley debut with just the one fence coming down. Their final score is 66.8.
9:52: One comes down early for Liz Halliday-Sharp and Deniro Z.
9:51: Two down for Arthur, who is an amateur rider, gives him a finishing result of 70.9.
9:49: Coming in the arena now for France is Arthur Chabert and Goldsmiths Imber. You'll notice that Arthur and the other French riders have on black armbands today in honor of their compatriot Thaïs Meheust who tragically died in a cross country accident yesterday.
9:48: Alicia Hawker works hard to keep Charles RR listening around the main arena. The horse certainly strengthened as the ride continued, and they finish on 68.1 with one oxer coming down.
9:46: Emily and Camembert wrap up a super successful weekend with a combined total of 66.5. Their only faults were cross country time penalties in their first Burghley.
9:45: Camembert looks like he's still got springs in his feet today for Emily Philip
9:44: Former Burghley winner Caroline Powell has two down to finish on a score of 75.1 with On the Brash.
9:42: One rail gets tapped for Lillian. She finishes on a score of 71.9, her best finishing result here at Burghley.
9:41: We get into the top twenty with USA's Lillian Heard and LCC Barnaby.
9:40: Three down for David Doel. He will finish on a score of 80.4.
9:39: David Doel and Shannondale Quest tip the vertical coming out of the one stride in and out. This one is tough because the A element is a triple bar and it's on slightly downhill ground.
9:37: Michael added nothing in the show jumping phase to finish on 72.5. What a lovely round from this adorable bald faced cutie.
9:36 Michael Owen's Bradeley Law is jumping out of his skin. Doesn't seem to realize he ran around a five-star track 24 hours ago.
9:35: Matt Heath and The Lion have now locked their sixth Burghley completion. They finish on a score of 79.1.
9:33: Will sees two rails come down to finish on a score of 88.8. This is the British rider's first appearance at Burghley.
9:30: We're back with the start of the afternoon session. Will Furlong and Collien P 2 are the first in this group, and they aren't off to the best start as the first fence comes down.
7:09: For those of you who are using this break between sessions to do some shopping on site…
Visit Voltaire Design inside the World of the Horse at Burghley Horse Trials and take advantage of our super new show offer; purchase a new saddle and receive a FREE bridle with reins!#voltairedesign #teamvoltaire pic.twitter.com/uAZ44qQkkY

— Voltaire Design UK (@VoltaireDesUK) September 8, 2019
7:04: Our afternoon session is set to begin at 2:30 a.m. local/9:30 a.m. eastern. We'll meet you back here then!
7:03: And that's a wrap for the very short morning session. Of the seven we have seen, three jumped double clear, so it's easily possible. But we know the higher we go on the leaderboard the more intense the pressure.
6:58: That's a clear round for Dan Jocelyn and Blackthorn Cruise. They finish on a score of 82.5. They disappointingly had a frangible pin on cross country yesterday, but the rest of their performance shows great promise for the 10-year-old Irish Sport Horse.
6:56: Julia Norman and Carryon Bobby Boy complete with four rails hitting the floor for a final result of 101.3.
6:53: Will Coleman and Tight Lights deliver a classy clear round (the second of the day) for a final result of 86.6.
6:52 Here comes Will and Phishy!
6:50: Dom and Boly have the one rail down, at vertical at fence three, for a final score of 90.9 in their Burghley debut.
6:48: Our first "American" Dom Schramm is in the arena. Bolytair B does look very fresh this morning — a testament to this horse's fitness.
6:46: Arthur Duffort and Toronto d'Aurois have one rail down and .8 time penalties to finish on 92.6.
6:45: Second horse in the arena and we've already seen our first clear round by Nicky Hill and MGH Bingo Boy who finish on a score of 89.7.
6:42: Sam had one rail down for an otherwise beautiful round for a final score of 112.1.
6:41: New Zealand's Samantha Lissington and Ricker Ridge Rui kicks things off for the morning session.
6:35: Chris Talley has withdrawn Unmarked Bills this morning, due to stifle soreness. So sorry to see this, Chris, but we know you will both be out there fighting again soon!
6:30 a.m. Eastern:
Comments