31 horses will proceed to today's showjumping finale after a speedy final horse inspection at the Land Rover Burghley Horse Trials this morning. After the overnight withdrawal of U.S. combination Chris Talley and Unmarked Bills, 32 combinations presented to the ground jury of Nick Burton (GBR), Christina Klingspor (SWE), and Xavier Le Sauce (FRA).
"Yesterday Unmarked Bills gave me his entire heart on cross country and fought his way around one of the most difficult tracks in the world," says Chris, who was in 32nd place after cross-country, in a statement on his Instagram account. "Unfortunately this morning we have decided it is in his best interest to withdraw due to soreness in his stifle. We can't be more thankful for the exceptional vets here in England as well as ours at home in the states, his owners, and our entire team who want nothing but the best for him. Billy has given me one amazing ride after another and owes me absolutely nothing. At the end of the day his wellbeing will always be our main priority."
Four horses were sent to the holding box during the morning's proceedings. Nicky Hill's MGH Bingo Boy (31st), Julia Norman's Carryon Bobby Boy (27th), and Gemma Tattersall's Santiago Bay (6th) were held but ultimately accepted upon re-presentation, but James Sommerville's Talent (23rd) was spun.
The Tattersalls Horse Care Prize for the top groom of the competition, judged throughout the week, was awarded to Tamsin Thurlow, groom of Sarah Bullimore's Reve du Rouet, who sits fifth going into the final phase. Unfortunately for poor 'Blou', this meant a return trip into the main arena to face his nemesis – an enthusiastic crowd.
"They're very brave, these event horses, aren't they?" quipped commentator Spencer Sturmey, as the gelding skittered away from the polite applause of the audience.
All six of our remaining US competitors – plus US-based Aussie Dom Schramm and his Bolytair B (29th) – passed with flying colours, as did the the tightly-bunched top three, made up of Oliver Townend and Ballaghmor Class (3rd), Piggy French and Vanir Kamira (2nd), and Pippa Funnell and MGH Grafton Street (1st).
The showjumping kicks off at 11.40 a.m./6.40 a.m. EST with the morning session, in which just the 25th – 31st-placed horses and riders will jump. Dom Schramm and Bolytair B will be the third to jump, with Will Coleman and Tight Lines following.
This afternoon's session, featuring the top 24 combinations, will commence at 2.30 p.m./9.30 a.m. EST. Lillian Heard and LCC Barnaby (20th) will be fifth in the arena, Liz Halliday-Sharp and Deniro Z (20th) will be tenth, and Andrea Baxter and Indy 500 (13th) will be twelfth in the order, followed by Ariel Grald and Leamore Master Plan (12th) and Lauren Kieffer and Vermiculus (13th).
Here's a reminder of the top ten as it stands going into showjumping:
Until then, folks – Go Eventing!
#LRBHT19: Website, Ride Times, Live Scoring, Live Stream, Form Guide, Course Preview, EN's Coverage, EN's Twitter, EN's Instagram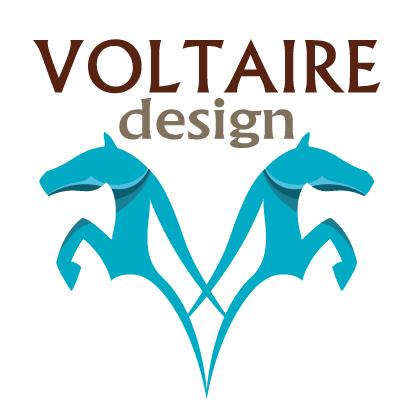 The 2019 Land Rover Burghley Horse Trials coverage is brought to you in partnership with the team at Voltaire Design United Kingdom. Going to Burghley? Head to Voltaire Design in the World of the Horse and meet the team of Sports Saddle Specialists, arrange a free, totally no-obligation fitting for you and your horse, or indulge in the Deal of the Day. Put a deposit on a new saddle during the event, and you'll receive a matching bridle – free! Looking for a bargain? Head to Voltaire Design's sister stand, EquiTack, to check out their premium pre-loved saddles at rock-bottom prices.
Comments