It seems EN was not alone in our April Fools shenanigans. The below add was published as an
April Fools joke
in the Horse and Hound's classified section:
—-
The Last Unicorn
Price: price on application
Telephone: (0800) 7310616
County: n/a
Height: 18.1hh
Mobile: 0203 148 ****
18 HANDS This fantastic stallion will make you fly. Floating paces, not spooky. Easy and kind temperament & to handle. Good to do in every way, excellent conformation. Confident XC, DR, SJ – Jumps everything for fun, water, ditches etc. Well travelled, no vices. Suit amateur or professional. 5* home only. The perfect fantasy . £P.O.A (Narnia) ONO. Tel: (0800) 731**** / 0203 148 ****. ()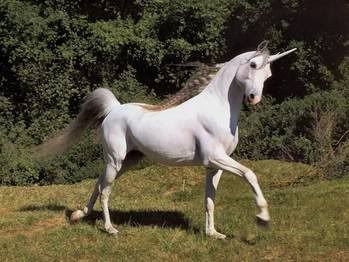 —-
Thanks to TA for sending this to us. As an aside, I heard much more about people being fooled by
EN's April fools joke
about a new five-star event as the weekend progressed. All I will say is that there are some
very powerful people in eventing who are both avid readers of EN and very very gullible
. Go eventing.