Brandon McMechan (CAN) riding Oscar's Wild rose to the task this weekend at the Bromont CCI-S Horse Trials in Bromont, Quebec. Winning the CCI4*-S after adding just 4 jumping penalties in Sarah Robert's designed show jumping course and 5.2 time over a tightly wheeled Derek Di Grazia cross country course, giving them a final score of 38.5
"We just have a great relationship" says Brandon of Oscar's Wild, a 12-year-old thoroughbred gelding which Brandon owns with his father Glenn was sourced by fellow competitor, Kendal Lehari and her mother Gwen.
Brandon, a Toronto based chiropractor, when asked about his weekend said, "I love it here. I try to get all my friends to come for a little cottage weekend, come watch the show and so close to Montreal they can buzz over there."
Second place in the 4* went to Australia's Dom Schramm on the score of 45.8 and the KWPN gelding, Bolytair B, with Lindsay Traisnel (CAN) on Bacyrouge taking third place with their score of 54.8.
In the CCI3*-S, Uxbridge resident Kendal Lehari (CAN) and her own Canadian Sport Horse gelding Audacious (Junior) took top place on a score of 34.8. Finishing just ahead of fellow Canadian and Dunham, Quebec based, Colleen Loach on a score of 36.1.
When asked about her weekend Kendal said, "I love Bromont, it's probably my favourite event."
Ascot Corner (QC) resident Melissa Boutin took the red ribbon in the CCI2*-S division ahead of a strong field of 14 on her own Obeah Dancer GS (Colleen). Finishing on their dressage score of 24.9. A financial advisor when not riding four to six horses a day and giving lessons in her barn, Melissa appeared pleased with their results saying "It went so well, that course has a beautiful flow. It keeps you busy right up to the end. A really fun course to ride." Continuing an already great weekend Melissa also won the Open Training with Threes are Wild on a score of 27.6, riding the thoroughbred gelding owned by Marie-Gabrielle Bronsard.
In the Open Preliminary, Kingston, Ontario's own Selena O'Hanlon riding Ringwood Hustler and Lexington, Kentucky based Alexandra Baugh on Dogano de L'Oiseliere took first and second respectively.
A fabulous weekend by all accounts was had by both Canadian and US based competitors at the iconic venue, Bromont Olympic Equestrian Park, site of the equestrian events of the 1976 Montreal Olympic Games.
A popular discussion for U.S. visitors over the weekend was just how straight forward cross-border travel has become since the change in COVID-19 travel restrictions. US Citizens and permanent residents can now come to Canada by being vaccinated, providing COVID-19 negative results, and entering all the information in to the free ArriveCAN application or on the official website.
Dom Schramm when asked about his border experience said, "It literally took no extra time" and went on to say about the event "People were asking me are you going to Bromont? I said of course I'm going to Bromont. Bromont is the best event in North America."
Held annually the third weekend of August in the charming village of Bromont, Quebec, the Bromont CCI-S Horse Trials is within easy driving distance of Montreal, Quebec and Burlington, Vermont. This scenic area offers great dining, shopping, entertainment, and golf options.
Information regarding the event is available on our website at https://bromontcci.com and linked to our social media. Reach the event secretary at [email protected].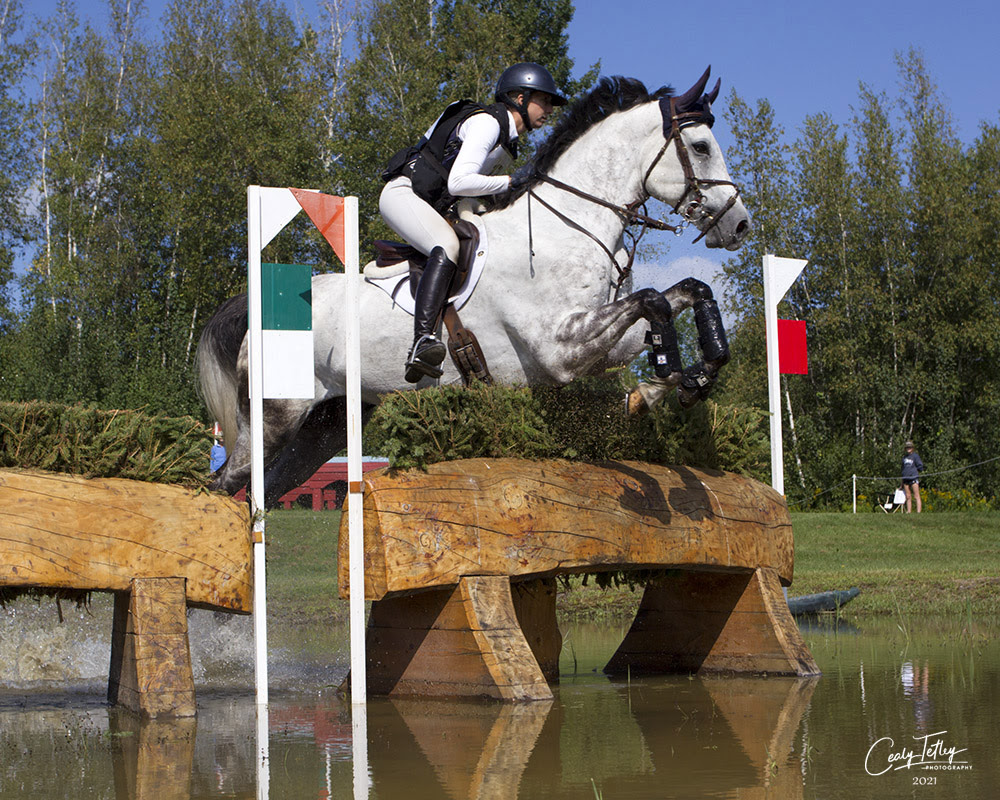 Kendal Lehari (CAN) and Audacious
Photo; Cealy Tetley
Brandon McMechan (CAN) and Oscar's Wild
Photo: Cealy Tetley
Mellisa Boutin (CAN) and Obeah Dancer GS
Photo: Cealy Tetley
Selena O'Hanlon (CAN) and Ringwood Hustler
Photo: Cealy Tetley
Melissa Boutin (CAN) and Threes are Wild
Photo: Cealy Tetley
Dominic Schramm (AUS) and Bolytair B
Photo: Cealy Tetley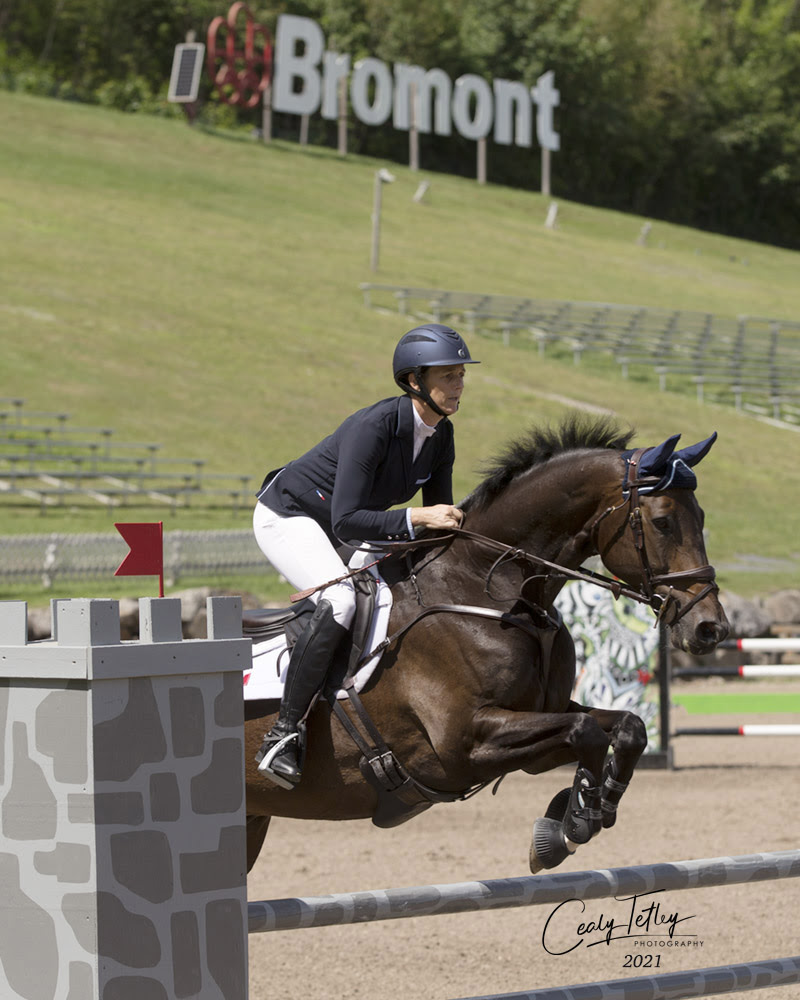 Colleen Loach (CAN) and FE Golden Eye
Photo: Cealy Tetley
Joanie Morris (USA)
Photo: Cealy Tetley
Comments