Who among us didn't grow up with a creased poster of Pippa Funnell taped to our wall, those yellow silks and that palpable derring-do inspiring an endless stream of daydreams where there probably should have been, you know, school work? When the British stalwart became the first person to win the Rolex Grand Slam of Eventing, a feat she finalised here at Burghley sixteen years ago, she cemented her status as the rider all aspiring riders want to be. Even, as it turns out, those aspiring riders who became five-star winners.
There are so many ways you can take inspiration from what happened today, when Pippa won the 2019 Land Rover Burghley Horse Trials with MGH Grafton Street. You can marvel at the margins – sixteen years since her last Burghley win, fourteen years since her last five-star victory, perhaps the longest gap between wins in the sports history. Or, you can watch and re-watch that cross-country round, unpicking the milliseconds to find out just how, exactly, she coaxed the eleven-year-old five-star debutante – a well-known 'comedian' with a penchant for practical jokes and jumping penalties – to a clear round, and one which very nearly made the time. You can catalogue the omens – the missing hat silk when Pip had lost her silk when winning Burghley last, the lucky number 77, a number so special that the rider has assigned it to the titular character in her Tilly's Pony Tails book series. You can focus on love: the love of a doting, if exasperated, husband who flew back from a showjumping competition in Belgium to watch his wife at her best, the love of the horses in their expansive Surrey yard – "it's the horses that have kept me going," says Pip, after all. "They keep me young – it's the belief in the horses, and the belief in their talent. It's that pure love of the day-to-day graft working with them." Or you can focus on something else entirely, something love-adjacent, something vital and vibrant and sewn up in colourful, crucial threads throughout the week. Something unsung and under-celebrated: the power of female friendship.
Pippa Funnell has, inarguably, been at peak confidence since last week's European Championships in Luhmühlen. There, she took the mantle of pathfinder – with just seven hours' notice that she'd even be going to Germany – and stormed home inside the time, helping the British team to silver. That week, she was surrounded by the women she's known, loved, and swapped inspiration with over the years – Tina Cook, with whom she's shared so many podiums and words of advice, and who spent this week supporting and helping her, Piggy French, who started out as someone to mentor and slowly became a lifelong friend. Consider Laura Collett, part of the next generation of British superstars, and very much of the sellotaped posters era. The point, though, is this: confidence, as Pippa has long acknowledged, is crushed easily and created with difficulty, but if you can plant the seeds with good horses, great rounds, and top results, you can help them grow by nurturing them with the joy, the laughter, and the inherent love that comes from being surrounded by good people. In other words, the Beatles were onto something, and getting some proximity to the friendships that helped make this win happen – friendships between fearless women who will support ferociously and give unremittingly – has been one of the most striking and poignant parts of this week's win. In the final press conference, it took centre stage.
"Pippa's been such a mentor to me for so many years," says Piggy French, second-placed and jocular, swiftly alternating between joking around and speaking stoically about the week. "[My sister] Nini was head girl to her for five years when I was growing up, so just when I started eventing I would follow Pippa around quite a bit. She's just been an amazing inspiration. I think it's the attention to detail, which just goes beyond anything else that I've ever been a part of, and her absolute love for the horses, which is what comes first, and…oh, she's going to start crying."
Pippa grins at her, a lopsided, sheepish smile that suggests that yes, she might do, after all.
Piggy shakes her head, drily starts again: "She cried more than I did when…"
"…at your wedding?" chips in Pippa.
"No, when I won Badminton, you were blubbing like a lunatic," replies Piggy, turning back to address the audience. "She's a legend and just a proper professional, and no one deserves it more…but she is old to be doing this type of thing. Surely," she turns back to Pippa, laughing, "you didn't need to go that fast around Burghley?!"
But a 22.8 dressage, that gutsy, gritty round with its four time penalties, and today's showjumping round – slightly agricultural, and with a rail down midway through – all add up to create the smallest of margins for an enormously popular win.
"I've just apologised to [showjumper husband] William [Funnell] and the owners, because it wasn't my prettiest round today," says Pippa. "I think I'm out of practice in going into that sort of situation with that many people. I didn't do myself justice. Full credit to the horse – he's been absolutely amazing, but he's also been quite a comedian, and he's owed us a big win because he should have won Blenheim twice, and he should have won Tattersalls. I said I was going to keep going because I was sure there was a big one in him – but I can honestly say I never thought it was going to be Burghley. It's an amazing feeling."
To win with a difficult horse would be a eureka moment in and of itself, but for Pippa, it's about overcoming more than just the challenges associated with a difficult mount. Two years ago, she was plagued by both injury-related pain and overwhelming confidence crises, both of which conspired to make her reconsider her career choices. But she was determined not be driven out of the sport she loves by it. Now, she's enjoying her just rewards.
"I think I've been incredibly lucky to have so much amazing support over the years from all the owners I've had," she says. "It's been such an amazing journey, and hopefully it will continue, but it's the horses that have kept me going. They keep me young – it's the belief in the horses, and the belief in their talent. It's that pure love of the day-to-day graft working with them. I know my husband will probably be a bit disappointed, because it means I'll probably carry on for a bit longer, and I know he'd like me to stop and do things at home at the Billy stud. I didn't really think there would be another big one, and I took the pressure off by thinking 'I'm just going to do the sport I love and enjoy every moment of it.' The last two weeks have been a surreal experience – I feel like I haven't had time to touch the ground."
For Pippa, it's important that the realities behind major victories are as tangible as the victories themselves – and she hopes that they'll provide some motivation to her fellow riders.
"I hope in many ways that it does inspire a lot of other riders, because it took me a long time to win my first championship, and it's taken me even longer to win another major," she says. "There's been a lot of sweat, graft, and tears in between, but there's also been some very special moments, too."
Perhaps it was all preordained – after all, who would have put their money on MGH Grafton Street? But then, who would have as much faith as Pippa did in that number 77, which she tied around her waist for luck in this final phase like a teenager in a working hunter class. If you caught a glimpse of it as she tore round, and round, and round on her lap of honour, you might have been persuaded to believe in the power of looking for good omens.
But before we lose you to the clovers, back to business: Pippa's solitary rail wasn't merely a knocked pole – instead, it was a rather spectacular and dramatic miss, and one from which it took the enormously experienced rider a few strides to recover and begin riding actively again. She'd had that rail in hand, sure – but would she be able to keep herself up on the clock? Or would she slip a second over, handing the title to second-placed Piggy French and Vanir Kamira, just a tenth of a penalty behind her?
If it had happened, it might rather feel like deja-vu – after all, that's how Piggy won Badminton this spring, although that was a moment won from Oliver Townend rather than Pippa – but the former Grand Slam victor got lucky: course designer Richard Jeffry had built a big, square, clever track, but he'd kept the time lenient enough that riders would have time to ride proper turns and approaches. While that didn't make a clear round a doddle to achieve, it did mean that just three people added time penalties – and Pippa Funnell wasn't one of them.
"It was one of the hardest things – and I said this to Piglet – because for the last however many years, when I haven't been at this sort of level, I've been absolutely rooting for Piggy to win. I know what she's gone through and we've been very close for many years," says Pippa. "I've known little Piglet since she was a very little girl, and she's very special. I've been cheering her on all the way, and it's the first time ever that I've actually not wanted her to win!"
But settling for second isn't too shabby, and it's hard to imagine that Piggy will spend too long dwelling on second legs of Grand Slams, or anything quite as inconsequential as all that – after all, her great friend, her long-time mentor, and one of the great failsafe pillars of her life has just taken the win.
"I'm delighted, to be honest, to be second," says Piggy, who toppled the first fence. "I think I'm lucky to be second, too – to take the first fence and hit it with both her front and hind legs…well, I thought, 'this is a very long way to go, after this, to remain in second place.' But this horse owes me nothing, and to be honest, it makes the Badminton result even more special, because she's not a natural showjumper. I'm just glad it was only one down. She ran her heart on the line yesterday; it's so hard, because people don't realise what they go through out there, and then they have to get back on their hocks and try to be careful at these fences. I'm very proud of my horse, and lucky to have her."
If Vanir Kamira has clear rounds – or near-clears – despite an unconventional showjumping style, Oliver Townend's Ballaghmor Class falls on the opposite end of the spectrum: despite a textbook approach to jumping fences, he's prone to taking an unlucky rail, which is just what he did today to stay in third position.
"It was a bit of a cheap fence to have, really – of course he felt [like he] touched it, but barely, and I didn't hear the clunk," he says. "But I just go to the next one and jump the next one, and try to give him as good a ride and as smooth a ride as possible, like I'm at home rather than jumping at Burghley."
For Oliver, who has now notched up five top-five finishes out of five runs at the level with the twelve-year-old gelding, it's been a good week for the sport – despite much discussion on social media about yesterday's competition.
"It's been a fabulous week – although it would have been more fabulous [for me] if I'd won it," he says with a grin, readily offering his congratulations to the event's two leading ladies. "But at the same time, if you're not winning it and you still think the event is amazing and better than ever, that makes it even more special. We're at a special point at the top of the sport as British riders – this year I won Kentucky, Piggy won Badminton, and now Pippa has won Burghley. I kind of get sick of listening to people putting the Germans on this pedestal and saying they're so far in front of us – put the Germans round [the Burghley course] and see where they are! I think we're in a very good position."
For the second year running, Sarah Bullimore and the evergreen Reve du Rouet took fourth place. With a margin of over ten penalties separating the top three from fourth and fifth places after cross-country, there was an enormous bridge to cross and only so much the remarkably consistent rider could do to cross it. With a clear round over the poles in the bag, all she could do was wait to see how many more would tumble this afternoon.
It wouldn't be enough for a top-three finish. But it would guarantee the pair their fourth five-star top-five finish and their twelfth five-star completion, demonstrating the longevity and reliability of the fifteen-year-old gelding who, despite a reputation gleaned from prior indiscretions in the first phase, has collected top-twenty finishes in all five of the Northern Hemisphere's five-star events.
"He was fabulous in there – that's a big atmosphere for him, and one that would have freaked him out in the past," says Sarah, who has to carefully manage 'Blou's' genuine anxiety over crowds. This anxiety, plus a need for almost machinated consistency in his day-to-day routine, has led to some tricky moments in their partnership, but Sarah is enjoying the fruits of her efforts now.
"It's been a bit of a love-hate relationship with him, and there's been blood, sweat, and tears," she admits. "But he's finally rewarding us – the past couple of years, he's been so consistent. He's a bit of a legend. The course seems to suit him here, and he loves coming to Burghley – he got off the lorry at the beginning of the week like, 'okay, this is my place!' As a rider, you always want to equal or better what you did the year before, so I'm delighted."
Last year's winner Tim Price began the week with three horses and ended it with just one, after Xavier Faer knocked a frangible pin and was saved for another day and reigning champion Ringwood Sky Boy suffered a harmless – but enormously frustrating – fall in the Lions' Brudge water. And so it was all about Bango, who was tenth here last season and seventh after cross-country yesterday.
The chance to be the star of the show suited the Irish Sport Horse gelding who, at thirteen years old, is still something of an up-and-comer in Tim's string of superstars.
"It was a lovely round, and I'm so happy for him," says the Kiwi, who added 12 time penalties with the horse on yesterday's cross-country course. "He's one that's not been so easy – they all take their own time for everything to fall into place – but I'm very excited about the next few years with him."
Although it's not another trophy in the Price family cabinet, Tim looks at his fifth-place finish with Bango as a positive conclusion to a tumultuous week.
"After our cross-country, I was hoping his would be the weak round of the day for me, but it wasn't to be – but I think this is the start of something really exciting for him, and it's good practice for me and good mileage for him."
Plus, he concedes, it was nice to pass the pressure to someone else for a change: "I tried to enjoy that it wasn't me going in [last]," he says with a grin. "The winning bit is always nice, but the pressure isn't!"
Lauren Kieffer finished best of the US contingent, of which six of the original eleven would complete the competition. Her tight, impressive clear round aboard Vermiculus saw her finish ninth – her best result at the venue.
"You don't know if you've got a Burghley horse 'till it's over," she says sagely, "and I can say he's a Burghley horse now. I couldn't be happier with him – yes, you always want to be quicker [across the country, where they added 26.4 time penalties], but I can confidently promise him that he'll never do anything so hard in his life, now."
For Burghley first-timers, just to complete can often seem like an impossible dream, but what about nailing down three solid phases and finishing in the top ten? Almost unfathomable – particularly over a course like this one. But that's just what US combination Ariel Grald and Leamore Master Plan did, capitalising on their positive five-star debut at Kentucky this spring to deliver a level of attack that was wise beyond their years and record sheets. After coming home clear with 15.6 time penalties yesterday, they sat twelfth – and today, with Richard Jeffrey's fair but square track allowing for just ten clear rounds, their four-faulter was still enough to allow them to climb to tenth and finish as best Burghley first-timers.
"It went pretty well in there, although I don't think I've ever felt my horse get fatigued on the final day, not physically but mentally," says Ariel, a recipient of the Jacqueline B. Mars International Grant. "I didn't quite have the connection from fence one to two, and he got a bit spooked by the crowds. After we had our rail, though, we were a little bit more connected."
Earning a spot in the coveted afternoon session meant that Ariel, who had to trot up Leamore Master Plan five-and-a-half hours before the start of the top 25, would have to wait to catch up on lost sleep: "I had a really hard time falling asleep last night," she explains. "It was until I got back to my hotel that I was like, 'I did that – I did Burghley!'"
Andrea Baxter had hoped to come back to Burghley and jump clear on her third attempt with Indy 500, and she did just that – but if twelfth place might have seemed like rather too much to hope for before the week began, it certainly didn't at its tail end, when the combination adding just a single  rail and three additional seconds to the clock over the poles, in addition to their 56.8 time penalties yesterday.
"I'm very pleased," says Andrea. "I didn't ride as well as I'd have liked in there, but it is what it is."
Last year, we saw the pair pull two rails because they had too much canter – this year, their single faller was the downside of trying for something more precise.
"She got a bit steeplechase-y last year, so I overdid it this year," she says. "I held too much and added everywhere – dang it."
With the Burghley box well and truly ticked, Andrea is keeping her options open with the diminutive Thoroughbred mare.
"I would love to do Badminton, she's just a really bad traveller in the spring," she explains, "Plus, we have Kentucky, so it's hard to leave home and spend a fortune when that option's there. But maybe we'll slip [the trip] past her one day."
One rail dropped for Liz Halliday-Sharp and Deniro Z, who stayed in fifteenth place and completed their redemption arc after tough trips to Kentucky and Aachen.
"I'm absolutely thrilled with him – what a horse," says the rider, who learned a valuable lesson about the eleven-year-old gelding in the warm-up.
"Looking back, I needed just one more jump in the warm-up," she explains. "I was trying to not overuse him, but he's so careful and – a little bit like yesterday – he just gets so high that he nearly wows himself a little bit. He launched [at the triple bar] and sitting on a horse with a massive stride, I struggled to get to the second element. But god, he's a brilliant horse – he's tried, and he's given me everything. It's very disappointing to have a rail, but I couldn't have asked for anything more – it's just one of those things. It's a dream to be here – we did it. We finished!"
A pole down at the fourth didn't stop Lillian Heard and LCC Barnaby from improving their standing in the leaderboard, and they ultimately finished 18th – a 36-place rise through the week, and a two-place improvement upon yesterday's ranking.
"I wanted to go clear, and he can go clear – I just went a little bit too fast," she explains. "I'm a bit bummed, but it was riding a bit funny and I probably should have showed it to him. I knew it would be a place to ride well – and I tried to, but I must have missed the mark."
Even so, she continues, "I've never jumped in the second group before!"
A classy clear for Will Coleman and Tight Lines moved them up three places to 25th, closing the book on an up-and-down weekend that saw the pick up 31 jumping penalties across yesterday's influential track.
"It wasn't the result we'd come for, but that's eventing a little bit," says Will. "We've had that a couple of times this year, where we've been ready but it just doesn't come off – but he'll be less green next year for it."
The twelve-year-old gelding was as hot today as he had been while tackling yesterday's challenge, but that only helped him in the ring: after an early low-bodied effort, he gave each fence more and more air time.
"My horse is on his toes in pretty much every phase," Will says. "It's like riding a balloon – do anything too strong, and he'll pop. But he's been a good horse for me, and he's a fast horse – I had a double handful the whole way out there yesterday. He's been a tricky horse, but he's been my favourite horse."
US-based Australian Dom Schramm, who is based at Phillip Dutton's True Prospect Farm, tipped the Grand Slam upright at fence four with Bolytair B to finish 28th overall – a climb of 25 places from the beginning of the week and one place higher than his post-cross-country result.
"It's good to have that one done and dusted," says the Burghley debutante. "I'm thrilled to be here – it's such a prestigious event."
Dom's conscientious riding on course yesterday meant that he found himself with plenty of horse for today's final phase – though perhaps, he reflects, too much.
"I think I'm going to have to go see a chiropractor – my neck is really feeling [those big jumps]," he says with a laugh. "He was jumping out of his skin in there, and he's fresh because he didn't run so fast yesterday. But it's a really good feeling to have your horse feeling good, especially after a day of carnage!"
And so we come to the conclusion of our coverage of the Land Rover Burghley Horse Trials for 2019. It's been a week of drama and excitement, reflection and dissection and, as always, a jolly good opportunity for a recreational weep into a glass of Pimms. We'll be unpacking some of the finer details in a reporter's notebook over the next few days, as well as revisiting that all-important question: how can we use what we've seen and learned this week to improve the sport across the board? But in the meantime, join us in lifting a glass to a woman who has inspired five-star day-dreams in countless pony-mad little girls – what a joy and a privilege to see her live the pony novel heroine dream once again. Always remember, folks: keep your brave pants on, grab life with one hand so you can hail a cab with the other, and never, ever let go of the eventing family around you. Go Pippa, and Go Eventing!
#LRBHT19: Website, Ride Times, Live Scoring, Live Stream, Form Guide, Course Preview, EN's Coverage, EN's Twitter, EN's Instagram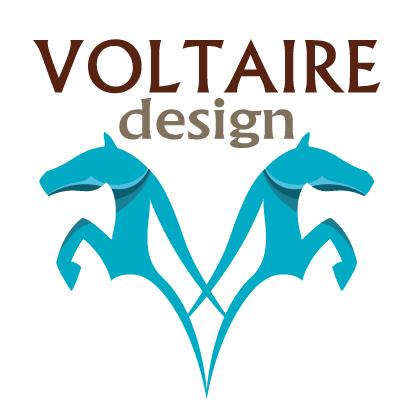 The 2019 Land Rover Burghley Horse Trials coverage is brought to you in partnership with the team at Voltaire Design United Kingdom. Going to Burghley? Head to Voltaire Design in the World of the Horse and meet the team of Sports Saddle Specialists, arrange a free, totally no-obligation fitting for you and your horse, or indulge in the Deal of the Day. Put a deposit on a new saddle during the event, and you'll receive a matching bridle – free! Looking for a bargain? Head to Voltaire Design's sister stand, EquiTack, to check out their premium pre-loved saddles at rock-bottom prices.
Comments