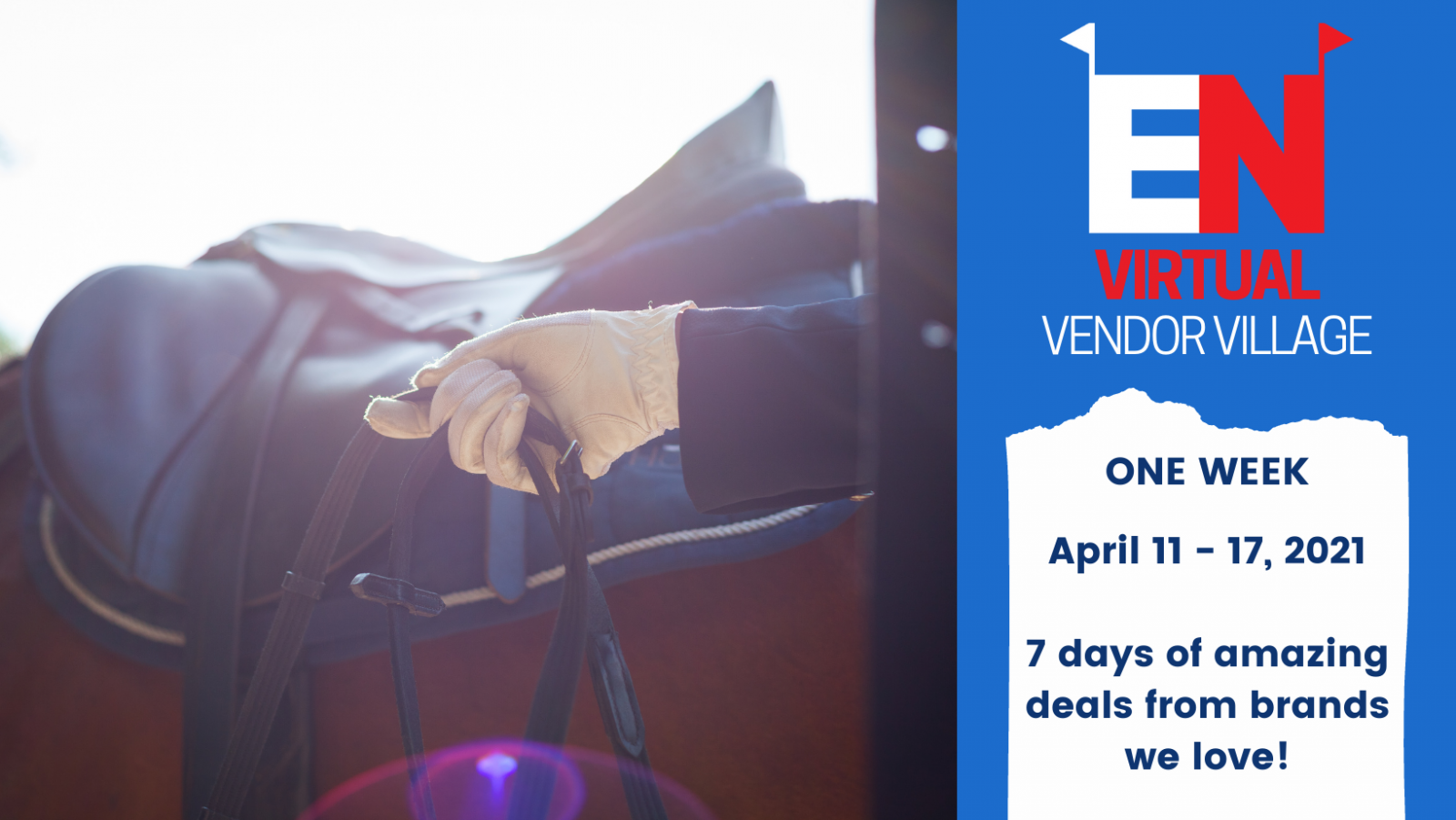 After the rousing success of last year's Virtual Vendor Village here on EN, we've brought back some of your favorite brands for another week full of deals as we eagerly anticipate the Land Rover Kentucky Three-Day Event later this month.
Really, you're in for a shop 'til you drop type of month – in true Kentucky fashion – as not only do we have a plethora of deals for you this week, but Kentucky is also hosting its own Vendor Village all week long during the Three-Day Event, April 21-25. You'll be able to find more on this online shopping event on the Kentucky website here.
Starting on Sunday, April 11, we'll begin releasing a daily list of deals from our partners this year. What can you look forward to? Here's a tiny preview:
Three different giveaways from SmartPak for fly gear, Piper riding apparel, and tack
A free month of Horse & Country TV
Discounts at Horse & Rider books, Valley Vet Supply, Legends Horse Feeds, Stubben, Perri's Leather, and more
Here's a look at the full list of vendors participating in this year's EN Virtual Vendor Village:
We can't wait to bring you along with us for the next two weeks as we head full steam ahead into what promises to be a thrilling Land Rover Kentucky Three-Day Event. We know it's been a difficult, weird year on many levels, so we're looking forward to feeling even a small bit of "normalcy" during every eventer's favorite month of the year.
Go Eventing.
Comments