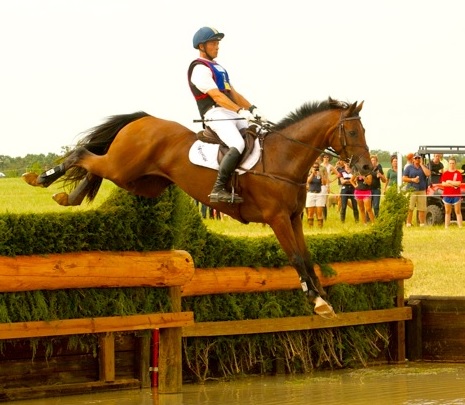 Each month, the USEA publishes some tips and wisdom from Coach Daniel Stewart, who has worked with many equestrians at the top of their game to help them improve their mental fortitude.
Daniel has given workshops at the USEA Convention and in clinics throughout the country, and his knowledge is very useful for we as equestrian athletes. Mental pressure and strength is a large part of finding success in this sport, and this month's tips focus on excuses and how to combat them.
"Many excuses focus on (1) mistakes already made and (2) factors outside our control (like the wind, judge and horse) but the most detrimental excuses actually focus on (1) mistakes that haven't been made yet and on (2) factors inside ourselves," Daniel says in his article.
So how do we get rid of these excuses, whatever the cause may be? Try building a pre-competition routine to combat them; if you tend to make an excuse of being tired, then limit your activities the night before and get a full night's sleep, for example.
Focusing on your best performance will also help, Daniel says, as you start to worry less about whether or not you'll achieve your goals and more about performing your best.
Daniel refers to making excuses as "self-handicapping", which can be helped by doing your best and telling yourself that you can handle the challenges that this next competition or lesson present.
You can find out more about Daniel and sign up for his newsletter, which contains many more tidbits of advice, by visiting his website here.