It's EN's 12 Days of Christmas! We'll be featuring one of our fabulous sponsors each day for the next 12 days. Some of them are offering an amazing promo code, while some of them are giving away awesome prizes. Be sure to check back each day for your chance to win.
Professional's Choice offers a wide array of equipment for horse and rider, featuring products endorsed by top riders such as Gina Miles and quality tack at an affordable price.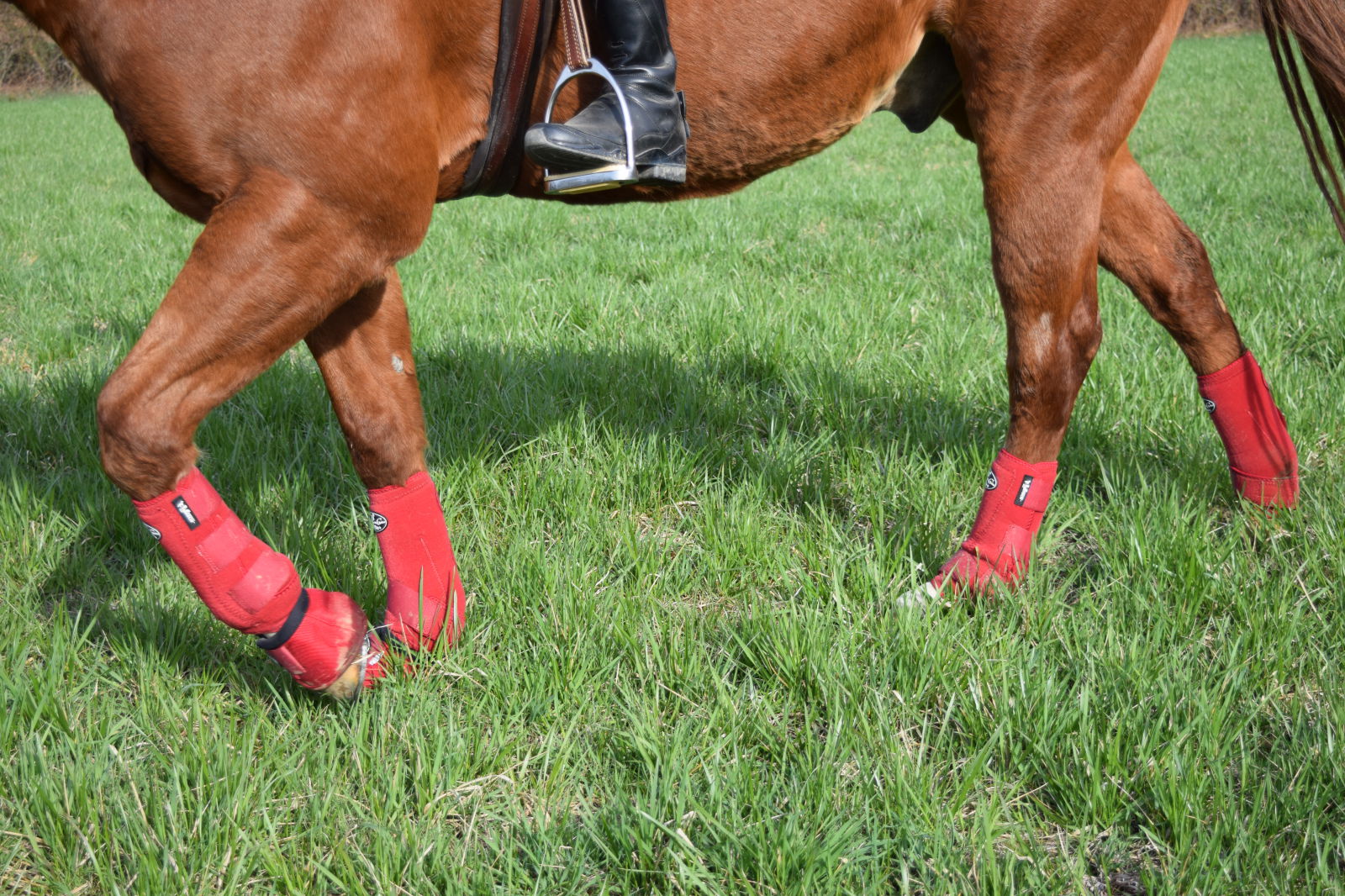 Some of our favorite Professional's Choice products are their line of boots and wraps. The ever popular Sports Medicine Boots are always a great option for eventers, offering full support and protection for a gallop or jumping. We recently reviewed these boots, along with the Ballistic Overreach Boots and were quite impressed with the fit and versatility of these products.
VenTECH is also featured in the leather open front boots, which boast French leather and a classic look. VenTECH technology allows heat and moisture to escape, leaving your horse's legs cool and dry after use.
In addition to all of the great horse equipment options, don't forget that Professional's Choice also offers a full array of rider equipment. In light of that, Professional's Choice is giving away a pair of their elegant Ball Rowel 4-Star Spurs, which feature a smooth rolling ball and just enough embellishment to make them fancy but not over the top.
Professional's Choice offers a 30-day guarantee and warranty with their products, so be sure to start shopping by clicking the banner below! And you know the drill, enter today's drawing by filling out the Rafflecopter below. We'll draw a winner at midnight and announce it in tomorrow's News and Notes.
Good luck, and Go Professional's Choice!
Disclaimer: Information given in the Rafflecopter widget, including email addresses, may be shared with the corresponding sponsor at their request. You will also be signed up for our weekly EN eNews email newsletter, if you aren't already. Don't worry — you'll just wonder what you've been missing out on — and you can unsubscribe if you don't want it.
Comments