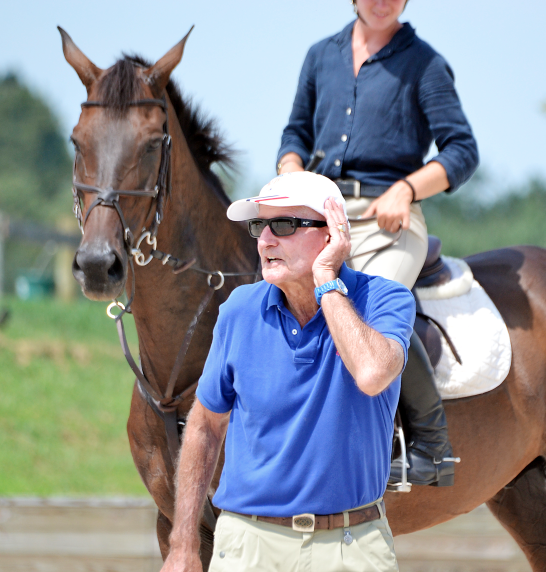 The 2014 George H. Morris Horsemastership Training sessions are underway in Wellington, kicking off Tuesday with flat lessons for some of the top junior riders in the country.
Selected for their performance in the equitation, hunter and jumper rings, these young riders were invited for a three-day clinic with George, and as expected, the master has been in fine form so far. Here are some of the George-isms from the first two days:
"Most people walk like constipated cats!"
"I'm old. I teach old riding."
"Basic dressage, we can't ever learn enough. It makes the horse ready to listen."
"Patience … tact … repetition … repetition."
"Spooky … denotes a careful horse. Spooky can be very good."
"You're space cadets, you people!"
"Being competitors… that's easy. Being horse trainers is difficult."
"I look like a sack of veal, but I can get 'em soft."
"My philosophy is teach the horse to do it. Teach the horse to think."
Be sure to check out Horse Nation's recap of Day 1 here and Day 2 here. The sessions continue through Saturday, and you can watch the livestream via the USEF Network here.
And tune in on Jan. 5 at 7 p.m. EST for a roundtable discussion via Google On Air featuring HN and EN writers, as well as a celebrity guest or two.
[USEF Network: George H. Morris Horsemastership Training Sessions]
Comments