"At Tattersalls my exact words were, 'I'm not retiring until I get to the bottom of this little bugger!'" laughs Pippa Funnell, the former Grand Slam victor and our dressage leader with MGH Grafton Street. For those of you who keenly follow the sport – and, indeed, our reports from across the country – it should come as no surprise to see the Padraig McCarthy-sourced gelding at the top once again, nor to see him boasting such a considerable lead on his score of 22.8. But if you know MGH Grafton Street as a reliable first-phase performer you know, too, that he can be somewhat less consistent across the country. It's that Tattersalls performance that Pippa holds onto: in a commanding lead after the first-phase, the gelding stopped at an innocuous drop as Pippa adjusted him for the following corner, dropping them well out of contention.
"He's got loads of ability, but he can just get the last laugh – he's a real comedian," says Pippa, who rides the horse for long-time owners Jonathan and Jane Clarke. "But I've walked the course with my best friend, Tina Cook, so if I have any problems tomorrow I can blame them on her!"
The first battle, though, was the first phase – and although the horse scores remarkably well each time he comes out, today's test was the first time that Pippa thought he felt as good as the scores suggested.
"He's an attractive horse to look at, but the judges actually tend to like him more than the feeling I get – which is a nice way around to have it," concedes Pippa. "He's short-coupled and can feel stiff in the back, and it's a bit like riding round on a pogo stick."
Pippa's decisive, precise riding today came down to two things: firstly, a stern word with herself – "last night I was thinking, 'it's ridiculous to have Billy Walk On so far down the field when he's usually right up there'; I told myself off!" – and secondly, an interesting warm-up tactic, taught to her by long-term coach and mentor Ruth McMullen. In the collecting ring, just moments before her test, she continued to school the horse as normal – but with one hand behind her back.
"It means I can't start niggling with my hands, and it's a reminder to turn with my legs, not my reins," she explains. "For the last few minutes, I can just focus on myself, not him – it's actually something I used at the Olympics with Billy the Biz, too. It really helped me, and it brought him up through his withers. It gives him something to focus on, and it puts me in a little zone, rather than focusing on everyone else. Yesterday, I got too hooked up on riding the movements from the test – with this horse, I know he can do the movements, but I needed to get the basics. If they're there, everything else slots into place."
Pippa will bring just the overnight leader forward to cross-country – Billy Walk On, placed fourteenth after dressage, will reroute to Blenheim, a manoeuvre designed to give the rangy youngster his best chance of a positive, competitive run after Pippa's week away at the Europeans fractured her training plans.
2017 champions Oliver Townend and Ballaghmor Class couldn't quite usurp the lead, though their 25.3 and second place should be well worth raising a glass of something naughty to, anyway. Or, well, it would be – but for the fact that Oliver hasn't been able to actually walk tomorrow's course properly yet.
"I've been suffering a little bit," admits Oliver, who injured his back earlier in the week, and has barely been able to walk or ride since. As a result, he had to withdraw his second entry, the first-timer Ulises. "It's been a little bit tricky. I've had a lot of physio in my career, obviously, but what Ash Wallace, the Team GBR physic, has done since Wednesday has been nothing short of a miracle."
Despite his own physical limitations, he produced a test with all the consistency and sprinkling of sparkle we've come to expect from the Courage II gelding, who has never finished outside of the top five in his four five-star runs.
"Two years ago [when he won here on his debut], he was a novice, really – I remember I was still putting flying changes into him in the warm-up," says Oliver. "He's become a lot stronger, and a lot more established since then – but if I could go in again, I'd just get him revved up a bit more. He was very relaxed, and I actually had to kick him on a bit in the walk."
Although 'Thomas' is a reliable low-20s performer – and briefly held the record for the lowest-ever dressage score at Badminton, quickly eclipsed by stablemate Cillnabradden Evo – Oliver doesn't consider this the horse's best phase.
"That's not his strongest bit, I don't think – but tomorrow's another day, and the best bits are hopefully to come," he says. "He's proven himself here before, and hopefully he'll do it again, but it's just lovely to have a horse of this calibre at these sort of events. He's still only twelve, and he's not yet finished improving – we've not seen his best, yet."
But how will Oliver make sure he's at his best before giving the Burghley course another go?
"I don't know what Izzy's got planned for me tonight," he laughs, shooting a sidelong glance at his girlfriend, who sits just behind him on the leaderboard. "She'll probably spike my drink and give me a kick in the back!"
"He's got a lot of movement, but he's not entirely able to control it at the moment," says Izzy Taylor, placed third overnight with the 'cheeky' Springpower, who was second in the Blenheim eight- and nine-year-old CCI4*-S last season. Though he's always shown enormous promise in this phase, his previous marks have been somewhat scuppered by a proclivity for naughtiness – but today, in his second five-star start, he looked nothing if not professional, scoring 25.6 to slot in less than half a penalty behind the 2017 winners.
"He's still green at the level – he went to Badminton [and did his test] on the Friday afternoon, which went to his head a bit, so we had a lot of work to do," says Izzy. "The cameras are very close in there, so he got a bit tense, but it's still so exciting – there's so much more to come, and I've always been excited about him since day one. I just had to say to him, 'it's alright, we're still together, I'm still here – let's go and do this.' The experience will be fantastic for him."
Lauren Kieffer and the diminutive Anglo-Arab Vermiculus stormed into a late lead this afternoon, and by the end of the day, they remain in fourth place and best of the US riders on their score of 26.7 – yet another personal best, despite some grumblings of harsh marking across the board.
"I'm thrilled with him," says Lauren, who began her test in heavy rain showers. "He hates the rain, and when it started coming down in [the collecting ring] he kept trying to turn his butt to it – I thought we'd just be trying to survive in there!"
Ultimately, though, the rain proved a surprise advantage to the gelding, who lives out all year round and goes into 'survival mode' against the elements as a result.
"In canter he can get a bit stuck and fresh, and he can throw in some changes – but the rain was letting up, and I think he was so thrilled that he was like, 'I'll behave, just give me the sun!'"
For Lauren, who finished twelfth here in 2017 with Veronica, Vermiculus isn't just an exciting part of her competitive string – he's a poignant link to the past, too. He's a full brother to Snooze Alarm, the horse with whom she made the transition from childhood rider to five-star competition.
"He was my first-ever horse, and it was a bit of a fairytale – I got him as a kid, and did my first Kentucky on him," she explains. "After he retired, I didn't really have any other horses, so I thought I'd start with what I knew, and so I brought his full brother – Vermiculus. He was a two-year-old at the time, and he was so feral that I didn't manage to catch him until he was four."
Now, Vermiculus is part of a formidable group of US event horses owned by Jacqueline Mars, arguably the patron saint of upper-level eventing in the country.
"She's a godsend, and our fairy godmother – she deserves this more than any of us," says Lauren. "I promised that if I came, I'd give it a crack – so we'll give it a crack or go home crying."
The Price family are a formidable force at any event, and even after the late withdrawal of top contender Classic Moet, Jonelle Price still finds herself comfortably within the top ten after dressage. Riding Burghley debutante and Luhmühlen winner Faerie Dianimo, she scored a 28.4 to sit in equal seventh place with Liz Halliday-Sharp and Deniro Z. She started her test with a bang, scoring a 10 for her first halt, and produced a nearly impeccable test for the first two-thirds, in which the flashy mare – a maternal half-sister to fellow entrant Xavier Faer – showed her remarkable trot work at its best. 'Like Marilyn Monroe,' reads the horse's bio on the Prices' website, 'she's at her best in front of a crowd' – and that certainly shone through for the first half of today's test. But while the medium trots were a highlight, some marks slipped away in the latter part of the canter work, in which she showed some tension and began to slip behind the vertical.
"It's not quite the start I'd hoped for," says Jonelle, who scored a 27.1 when winning the German five-star last year with the mare. "If I can get her right in those seven minute, she can be quite special. I thought, at the grand old age of fourteen, that she'd grown a bit more sedentary – but she surprised me by being a little hot in there, and then we had a bit of tension."
Jonelle had tried a new tactic with the mare this week, riding and preparing her slightly less than usual for this phase – "but it caught up with me," she says with a rueful smile. "She dances to the beat of her own drum, for sure – she's certainly a hot little thing, and hopefully that serves us well tomorrow, but it would have been nice to have a few extra seconds up our sleeves!"
But a spot in the top ten at Burghley is enough to continue the fight for the win and, as Jonelle laughs, "we're in front of the hubby, so that's always a good start!"
The reigning Burghley champions might have hoped for something better, but a 28.7 isn't too shabby a place to start for Tim Price and Ringwood Sky Boy, who sit in equal ninth place with yesterday's leaders Eliza Stoddart and Priorspark Opposition Free – the only competitors in yesterday's group to remain in the top ten.
"That's the best he's been at this level, but I was disappointed with the score," says Tim. "He's not flashy, but he's a serious workman. I'd hoped and thought that this guy would be higher up the leaderboard; he stayed right with me, but he doesn't have that 'wow' that some of the others do."
Tim is the only rider in the field with three horses this week, and all three sit in the top twenty as we move ahead to cross-country: Bango, tenth here last year, sits just behind stablemate Oz in equal eleventh, while Xavier Faer, who was third at Kentucky this spring, sits twentieth.
It's been a long and productive summer for Woodge Fulton who, powered by the $45,000 Wilton Fair Grant, has spent a season training in Germany with Dirk Schrade. Her adventure began with a successful first trip to Badminton, and now she's back at Burghley for her last hurrah before she heads home – and this, for her, is the event that matters the most, and the one at which she and her ex-racehorse Captain Jack have unfinished business. Though they came here in 2017 and jumped clear across the country – and, in fact, they've never done otherwise in their four five-star starts – they ultimately withdrew before the final phase.
Today, the heavens opened just in time for their dressage, though wise-beyond-her-years Woodge and the experienced sixteen-year-old gelding didn't succumb to the conditions. Their score of 45.4 might leave them out of the hunt competitively in 65th place overnight but, she sagely points out, "you have to be prepared to be a little bit embarrassed if you want to improve."
"He's a bit of a new man, but I'm still riding the old one," she says. "Dirk has been great in getting him better, but now it's on me to ride this new horse I'm on."
Woodge's go-for-it ethos has been the driving force behind her year abroad, which has seen her compete not just her own horse, but a number of young horses owned by Dirk.
"I think it's really important to get out of your comfort zone," she explains. "We [US riders] can't just compete against each other all the time and lose sight of the bigger picture."
Riding with Dirk hasn't just been a positive influence competitively – it's also allowed her a comprehensive insight into training.
"I can't remember a time I've been riding in the ring alone there, which has been so useful," says the 23-year-old rider, who shares arena space at Dirk's with dressage riders, showjumpers, eventers, and stable jockey, who produce the myriad sales horses at the property. All roads lead here – and, most pertinently, to tomorrow's cross-country track, over which Woodge is hoping to produce the goods yet again.
"I had a text from Dirk this morning, saying 'good luck – try not to mess it up!'" she grins. "I mean, thanks, coach!"
Cross-country commences tomorrow morning from 11.15 a.m. local time/6.15 a.m. Eastern time, with Tim Price and Bango leading the way. Stay tuned for a look at the course from the riders' perspective, and in the meantime, revisit our course preview to prepare yourself for the exciting day ahead.
Until then? We'll be off to light a candle under our poster of Pippa and Supreme Rock, which has been Sellotaped to the walls of EN HQ since the mid-90s. Fangirls? Guilty as charged.
Go Eventing!
#LRBHT19: Website, Ride Times, Live Scoring, Live Stream, Form Guide, Course Preview, EN's Coverage, EN's Twitter, EN's Instagram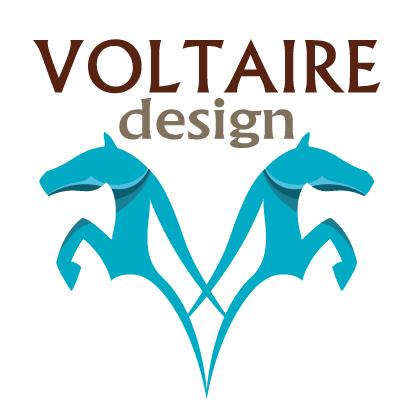 The 2019 Land Rover Burghley Horse Trials coverage is brought to you in partnership with the team at Voltaire Design United Kingdom. Going to Burghley? Head to Voltaire Design in the World of the Horse and meet the team of Sports Saddle Specialists, arrange a free, totally no-obligation fitting for you and your horse, or indulge in the Deal of the Day. Put a deposit on a new saddle during the event, and you'll receive a matching bridle – free! Looking for a bargain? Head to Voltaire Design's sister stand, EquiTack, to check out their premium pre-loved saddles at rock-bottom prices.