There's nothing we value more than consistency over two days of dressage, but the Land Rover Burghley Horse Trials took our pleas to Eventing Jesus perhaps a little too literally, dishing out more of the same blustery, spooky weather that plagued us yesterday. But despite the conditions – and the little bit of extra pizzazz they can bring to a fit horse's dressage test – we were witness to some top-class performances across the board in the penultimate session of dressage this morning.
To add to the excitement? We saw a total changing of the guard in the top three – and a tie for first place, held by one of Britain's finest and one of the USA's best.
Hannah Sue Burnett could have been forgiven if she'd come to Burghley fearing the worst for this phase – after all, Harbour Pilot had fizzed over entirely at Kentucky, putting a 39.6 on the board and precluding a top-ten finish for the pair. But what's life, and sport, without keeping those competitive embers well-stoked? And so Hannah Sue rode for every mark, delivering a five-star personal best of 26.9 for the horse to hold onto provisional equal-first place.
"He was awesome – that was definitely the best test we've done at this level, and for him to come out and let me really ride him was so exciting," she says with a broad smile. "He's normally pretty good, but we had a really disappointing test at Kentucky, where he exploded, so I rode him in a lot more here to make sure he didn't get nervous. He just got better and better in the ring – he was like my old reliable horse that I used to have."
Ever the competitor, a nevertheless delighted Hannah Sue reflects, "I could have gone a bit crazier in the extended canter, but I didn't want to push it! But we've got to get it at its best, because these guys over here are pretty good."
Pretty good may be a bit of an understatement, and Hannah Sue shares the top spot with one of the very best: Badminton winners Piggy French and Vanir Kamira equalled their 26.9, despite a less-than-ideal summer of preparation.
"She's not a dressage horse, so nailing the 'clear round' is what's important with her," explains Piggy, who took her first five-star victory this spring from a starting score of 26. "She finds some things hard – like the canter to trot transition on the centre line. It's the simple things that are hard for her, but she kept her head and had presence. She's not naturally a fancy horse, so it's about keeping her on the right side of the line – and it's a very fine line."
Piggy came forward with some trepidation about how the quirky Irish Sport Horse mare might react to the main arena. Though the mare has become a consistent mid-to-high 20s performer, this is her first major appearance since that Badminton, at which she enjoyed a lengthy and exciting victory gallop.
"I really milked the Badminton prize-giving – I went round and round, so I thought maybe she'd go in and get excited, but she's obvious getting older and wiser," she laughs. So old and wise, in fact, that we saw her deliver a textbook transition into the tough stretchy canter circle, which remained supple, through, and expressive.
'Tilly', who went to stud for her post-Badminton holiday to make use of the embryo transfer she won for being the competition's best mare, has had larger hurdles to overcome on her way back to five-star, though. Her stay at the stud lasted eight weeks – longer than usual – while they waited for her to cycle, and in the meantime, they opted to make a farriery change. For the mare, who Piggy describes as "a high-maintenance gal," it was a big step in the wrong direction.
"She's gone there enough times that we expected it all to stay the same," says Piggy. "Then, we had eight weeks to get her fit enough – and she was fat from being out, so when you've got a horse with delicate feet, it's not an ideal length of time."
After noticing that the mare was walking cautiously when being led out to the field, Piggy opted for drastic action, and now the mare has pads to redistribute and diminish some of the pressure. But the rider, who currently ranks third in the world, remains cautious – particularly after a surprise stop at a water jump in a one-day event at Keysoe.
"Some horses have a stop and need to go school water and get revved up again – she's not one of them," says Piggy. "Obviously you've got to wipe the slate clean before you go cross-country [at a five-star] and take each stage as it comes – but I wouldn't say I'm confident. If she gets to the Leaf Pit and doesn't want to jump or isn't comfortable, I'll put my hand up."
Burghley has been a major goal for UK-based American Liz Halliday-Sharp and Deniro Z, who are on the hunt for redemption after unlucky blips at Kentucky and Aachen this year. But if there's one phase in which their performance never comes into doubt, it's this one: despite an ongoing struggle to nail down the changes, they're perennially correct, geometrically accurate, and flashy between the boards. Today, they find themselves in provisional third place after putting a 28.4 on the board, once again hinting that when those changes are solidified, they'll be flirting with the very low 20s.
"He was such a good boy – I'm absolutely thrilled," says Liz, who has worked closely with leading dressage trainer Pammy Hutton to fine-tune the buttons. "He finds the flying changes mechanically difficult, and they're still definitely a work in progress, so I really concentrated on trying to get as many eights as I could elsewhere. He always give his all for me, though."
This is a first Burghley for the prolific and talented Liz, who combines a busy career eventing in the UK and the US with a sideline in race driving. That proclivity for speed and toughness should serve her well this week – and so, too, should the learning curves of this season, which haven't dented the incredibly talented gelding's enthusiasm at all.
From fourth to eighth place, the lay of the land looks familiar: yesterday's leaders Eliza Stoddart and Priorspark Opposition Free sit fourth, followed by Tim Price and Bango (5th), Sarah Bullimore and Reve du Rouet (6th), Sebastien Cavaillon and Sarah d'Argouges (7th), and Pippa Funnell and Billy Walk On (8th).
Richard Jones and Alfies Clover recorded a career-best result here last year, when they finished seventh – but this year, the local rider has the top three in his sights. He made great strides towards that goal this morning, delivering a 30.7 – a significant personal best at the level.
"I'm absolutely delighted with him – dressage isn't his forte, but that's four marks better than he's been in a five-star before. He doesn't find it easy, but the thing with him is, he doesn't have a weak link: he's got everything, all the lateral work, the changes, and he's not reluctant, but it's just not easy for him," says Richard, who lost his wedding ring finger in a lorry park accident in 2017 but debuted the gelding here just three months later for 22nd place.
With an improved finishing result on his mind, Richard puts himself well in the hunt.
"The main thing," he says, "was getting close to the top guys, and we've done that. If you look at the track, and look at the field, I'd still be thinking [I could get] a top-five finish on a 35."
Although Jak My Style isn't a true five-star debutante – he did a test at Kentucky, though was withdrawn before cross-country after Buck Davidson suffered a broken collarbone in an earlier round – he comes to Burghley wet behind the ears at the upper levels. But the fourteen-year-old full Thoroughbred, who was struck off before making his racing debut as a result of his bad behaviour, made a professional start to his week, posting a 34.3 to very nearly match his Kentucky test and sit 22nd at the lunch break.
"For him, it's good – it's a work in progress in the dressage. The trot is still weak, but his canter and his changes are really good," says Buck, who took over the ride from former student Justine Dutton after she suffered a plethora of injuries in a rotational fall from the horse in 2017. "She did a great job on him, and I've hopefully been able to take it to another level."
Though Jak flunked out of his racing career, Buck maintains that his brain is one of his greatest assets: "You can teach him something and he does it. He lacks a bit of trot, but he's got a great brain and he's a super cool horse to be around. Of course, you'd always like to be better, but it's [nearly] his personal best, so you can't really ask for more."
A run at Kentucky in the spring may have been a crucial part of Buck's Plan A, but in hindsight, he's found a silver lining – the horse, he says, "has had six months to get stronger and better. It may have been the best thing for him."
Now, there's one goal in mind for the rider, who finished in the top twenty here last year with Park Trader: "If I can stay on [this score] for the whole weekend, I'll be happy. I'm so fortunate to be here; of any event, this is the biggest, and it's always a dream come true to be here. I just hope I've brought the right horse."
Lillian Heard is becoming something of a mainstay at the Lincolnshire five-star, and just like Andrea Baxter yesterday, she returns for a third consecutive year to chase the ultimate goal: a clear round over the biggest course in the world.  Like Andrea, too, she's followed a trajectory of clear improvement – she failed to complete after falling on course with LCC Barnaby in 2017, and returned last year to complete, incurring 20 penalties along the way.
"It's nice to be going somewhere you've been before – it's a bit more comfortable every year, because I know where I'm going and what I'm doing," she says. "I've been here three times, yes, but I don't know when I'll come again, so I don't take it for granted."
Today, she ticked the first-phase box, putting a score of 39.1 on the board for equal 39th place. Their calm, steady test lost some marks in the canter work, in which the Irish Sport Horse gelding lacked in some hind-end activity.
"He can get really hot in the ring and I never know where the line is, but today he was really calm and I rode on the safe side of that line," explains Lillian. "I should have ridden for more, so I actually got a worse mark than normal – I'm a bit frustrated with myself."
But this is just one phase of three, and Lillian remains pragmatic and focused on the task ahead: "I love Kentucky so much, but Burghley feels like a different sport. It's as big and bad as it gets, which makes this bit a little less important."
Burghley debutantes Chris Talley and Unmarked Bills have had a long road to get here, and it's been one paved by crowdfunding, rather than grant money. But for the rider, who made his five-star debut at Kentucky this spring with the Thoroughbred gelding, it's been worth all the hard work.
"It's pretty special – it's a pretty magical place, so it's been an incredible experience so far," says the rider, who has been hard at work confirming his horse's connection and rideability in this phase. But preparing for Burghley isn't just about nailing the dressage, as Chris well knows – and after finishing Kentucky "with plenty of gas in the tank," he began to build Billy's fitness further to ready him for the hills. And what do you get when you ask a Burghley-fit horse to stay sedate between the boards? Well, sometimes you end up having to nurture, rather than push.
"It was pretty wild," laughs Chris of his test, which earned a mark of 40.6 for provisional 46th place. "He struggles with tension a bit in there, and he was quite hot. He's very fit right now, and so the changes were a little bit early and a little bit excited, and putting my leg on wasn't quite easy, but he stayed with me, so I'm happy with him."
We've got sixteen combinations left to come in the final session of dressage, so stay tuned for a wrap-up of all the action and the riders' thoughts on tomorrow's cross-country challenge, too. Until next time, folks!
#LRBHT19: Website, Ride Times, Live Scoring, Live Stream, Form Guide, Course Preview, EN's Coverage, EN's Twitter, EN's Instagram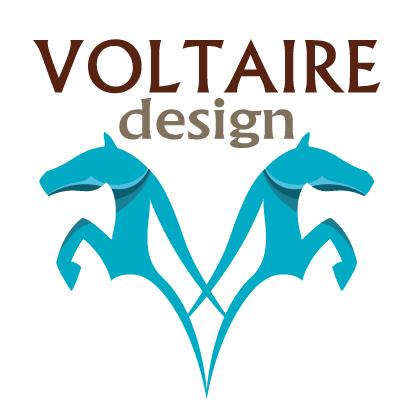 The 2019 Land Rover Burghley Horse Trials coverage is brought to you in partnership with the team at Voltaire Design United Kingdom. Going to Burghley? Head to Voltaire Design in the World of the Horse and meet the team of Sports Saddle Specialists, arrange a free, totally no-obligation fitting for you and your horse, or indulge in the Deal of the Day. Put a deposit on a new saddle during the event, and you'll receive a matching bridle – free! Looking for a bargain? Head to Voltaire Design's sister stand, EquiTack, to check out their premium pre-loved saddles at rock-bottom prices.