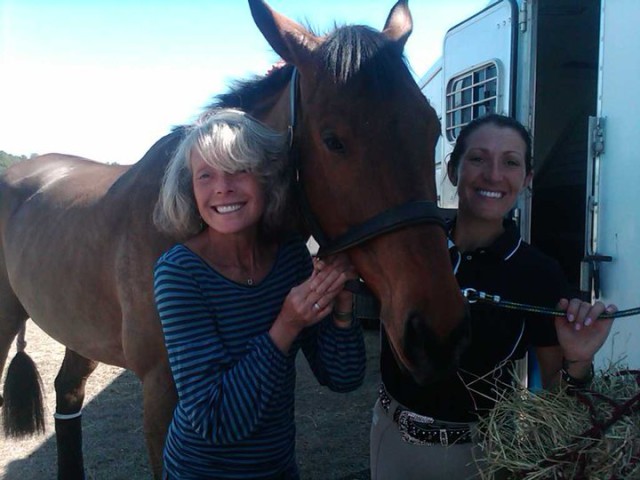 After reading this article on Off Track Thoroughbreds, I simply had to share it. If you're not familiar with this site, they do an excellent job of finding inspiring success stories of Thoroughbreds in their second careers and the people who bring them into the spotlight. As we well know, the Thoroughbred is one of the most athletic breeds out there, and they go on to have many varied careers after racing at the track.
Valerie Ashker is one of the most successful sport horse scouts for the breed, and she has a special talent for spotting raw potential and then matching it with good riders to produce four-star eventers. I've always wondered — how does she do it? We luckily have Off Track Thoroughbreds to bring us the story.
Valerie has successfully sourced off-track Thoroughbreds for Stephen Bradley, Kim Severson, Skyeler Icke Voss, Kristen Bond, Doug Payne and, of course, her daughter Laine, who currently campaigns Anthony Patch at the upper levels. So what's the first thing she looks for?
"When you're picking a horse out for someone, it's that first impression that's so critical, but it's hard to explain," Valerie told Off Track Thoroughbreds. "You have to look for a horse that wants to do the Super Bowl. I ask myself when I see a horse, 'is there a keenness, is the head up and does he look like he's the cock of the walk?'"
Of course, that's not the only piece of the puzzle.  You'll have to read the rest of Valerie's Clubhouse Q&A with Off Track Thoroughbreds to find out more. Many thanks to Off Track Thoroughbreds for helping to raise awareness and share success stories about ex-racehorses thriving in second careers.
Click HERE to read Valerie's interview on Off Track Thoroughbreds.