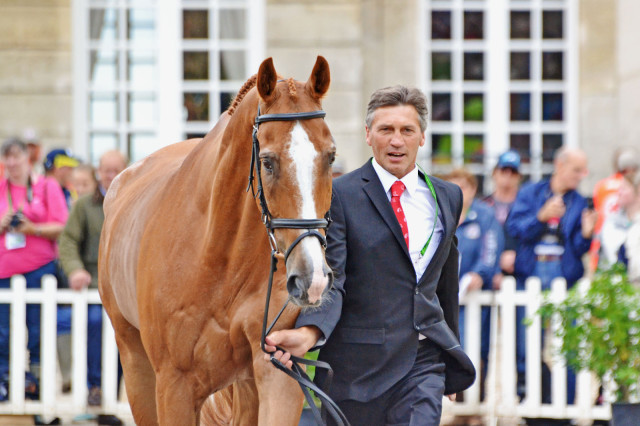 Equestrian Sports New Zealand announced its High Performance eventing squad today, and Andrew Nicholson remains absent from the list after choosing to "withdraw from negotiations to reintegrate" into the squad, according to ESNZ.

Andrew's withdrawal from the negotiations comes several months after ESNZ refused the demands he made as a condition of his return to the squad. ESNZ had previously required that Andrew agree to "good behavior" before being included back in the program.
The whole debacle began at last year's World Equestrian Games in Normandy, when Andrew's mount Nereo was reportedly left unattended while on a routine IV drip following cross country. An altercation between Andrew and team vet Ollie Pynn subsequently occurred, and Andrew withdrew himself from the High Performance squad last October.
While Andrew went back to ESNZ in December and said he'd changed his mind, he has remained on the sidelines for the past six months, forfeiting the 2015 Performance Enhancement Grant he would normally receive as a result of winning a team bronze medal at the 2012 London Olympics.
New Zealand's High Performance squad is updated every six months, and riders left off the squad cannot be named to national teams. That means New Zealand will go to this fall's Boekelo CCIO3* — the team's final chance this year to qualify for the 2016 Olympic Games in Rio de Janeiro — without Andrew.
The good news for New Zealand is they have a cracking High Performance squad in Jonelle Price, Tim Price, Mark Todd, Jock Paget, Caroline Powell, Clarke Johnstone and Lucy Jackson. ESNZ has also named riders to the High Performance Eventing Accelerator Squad, Talent Development Eventing Squad and Talent ID Eventing Squad.
Click here to view the full list of riders named to ESNZ's eventing squads.