This Saturday night, I officially saw the first few flakes of snow falling in Washington, D.C. I've dug out all of my heavy weight blankets, my various sets of gloves, and I've visited Amazon buying bulk boxes of hand warmers. The holidays are just around the corner, and as always it seems that winter has snuck up on us again! Not only do we riders have to battle the dark during these months, but we also have to brave a kind of bitter cold that most "normal" people can avoid with quick runs between their house and their cars. So here are some of the top ways to survive the depressing weather that looms before us for the next month!
1. Best way to drag yourself out of bed on those frigid, dark mornings? Buy yourself a space heater, and set your alarm half an hour before you really need to get out of bed. Crank that space heater on so that your room is toasty before you have to leave the comfort of your many blankets and dogs. The barn is calling, so get put your fuzzy slippers near the heater for extra motivation.
2. If you haven't already, get familiar with scarves. Buy yourself a few different ones, and make sure they aren't the scratchy kind. On a blustery day, a scarf helps keep the warmth down in your jacket, and can double as a face mask, ear muffs or even a full head wrap if it's long enough. Did you know that there are over twenty-five different ways to tie a scarf?! That's a lot of different ways to stay cozy.

3. Don't you hate going outside in the morning, only to find that your car is completely covered in ice? Here's a quick fix: fill an extra spray bottle (you know you have like twenty in the barn) with 1/4 water and 3/4 vinegar from the kitchen. Spray this on your car windows before you go to bed at night. Vinegar has acetic acid, which raises the melting point of water and prevents that annoying ice from building up! If you forgot, just spray it on the ice and it will expedite the melting process.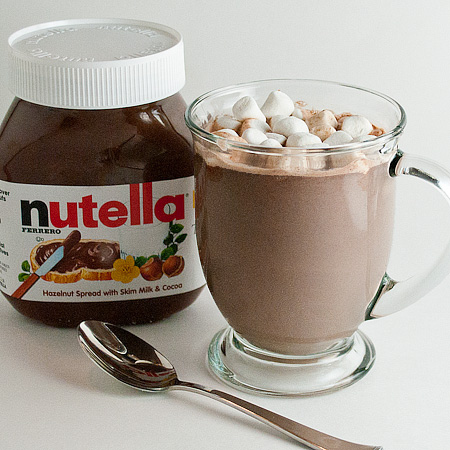 4. Keep some awesome recipes on hand for warming up your insides after a full day battling the elements. As an avid amateur chef myself I recommend a few staples: hot chocolate, creamy tomato soup paired with grilled cheese, and pretty much anything made in a crock pot. The key is that these things are easy to make, fairly quick, and effectively toast you all the way down to your toes.

5. Hand warmers, foot warmers, everything you can stuff in your socks and your gloves to keep your extremities from falling off while you're outside. You can either go buy an enormous box of those little packets of toasty warmth, or if you're feeling super crafty you can make your own out of some felt and some rice or flax seed. All you have to do is cut out the shape you want, sew a tiny bit, stuff them, and pop them in the microwave before you go outdoors.

6. If you start to feel icky, take action quickly! Yes you can overload yourself with generic cold remedies, or you can try these fun and tasty alternatives. If you're feeling congested and your coughing in a really unattractive way, try putting Vicks VapoRub on your feet and covering it with socks. How about a hot mug of Sriracha, ginger and lemon goodness? For something a little sweeter, try vinegar, honey, ginger and cayenne pepper.
7. Your horses are all stylish and warm, but how about your doggy companions? They deserve to be cozy as they accompany you to the barn. Did you know that you can buy jackets that are styled after your horse turnout blankets? Or even a Back On Track blanket for your older dogs? SmartPak has some seriously cool dog blankets.

8. In this digital age, it's impossible to ignore your phone completely when you're outside in the cold. In most situations, you end up holding the glove in your mouth while you hold the reins in one hand and try to do stuff with your phone with the other hand. Your fingers freeze and your horse scoots off while you're busy with your iPhone. Some riding gloves work, but most don't. You can now buy things called Digits, which you attach to the tips of your fingers, and no more bother!

9. When you're shoveling snow out from the front of your barn, or in the gateways of your paddocks, try not to grumble too much. Instead, keep some cooking spray handy. Completely coating your shovel in the cooking spray will keep the snow from collecting and help you fling it further and easier. Incidentally, this is a good temporary fix to keep snow out of your horse's shoes too.
Comments