It's been a busy past couple weeks for event horse shopping in Ireland, between the Monart Event Horse Sale (see EN's roundup of North American acquisitions here) and the Goresbridge Go For Gold Sale, both of which were held in Co. Wexford.
The Gorebridge sale took place Monday through Wednesday of this week and featured a range of bright young prospects, including top grossing sale Gurtea Mattie Clover, a 5-year-old full brother to Nicola Wilson's four-star mount Annie Clover, who was purchased by Gerard Alan Kemp of the UK for a hefty sum of €130,000 — that's over $150,000. Woof!
The sale was well attended by U.S. and Canadian buyers and advisors, and we can't wait to see their new mounts in action. Here is a roundup of North American Goresbridge purchases!
Carrie Meehan procured the handsome Cougar's Crest:
Teresa Loughlin is bringing home GRC CU Chulainn, who looks to have plenty enough scope!
Cormac Kennedy purchased two fun-looking, well-bred youngsters:
We look forward to following Daniel Clasing and his two new redheaded rides: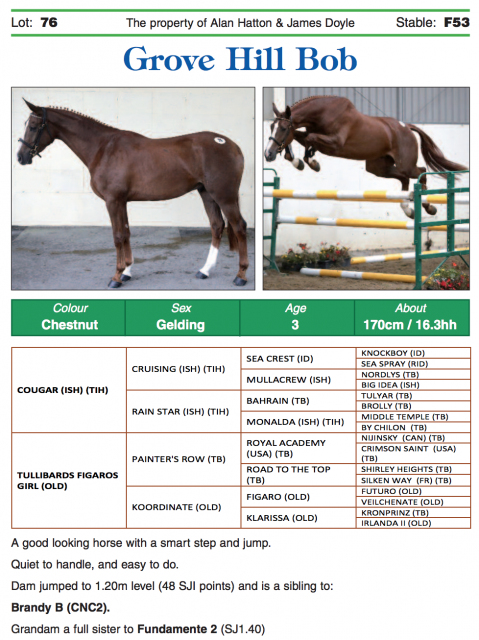 Love the chrome on Raina King's new ride:
Katlyn Hewson of Canada found an awesome prospect in this 4-year-old: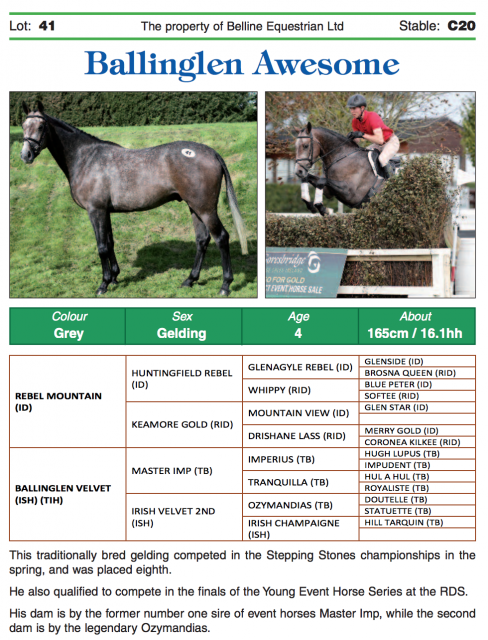 Check out the hops on this one, now proudly owned by Mimi Falb:
Who can pick up their knees higher? Michael Nolan and Robin Walker picked up this high-flying 3-year-old:
View complete sales results here. To all those horse coming stateside, welcome!