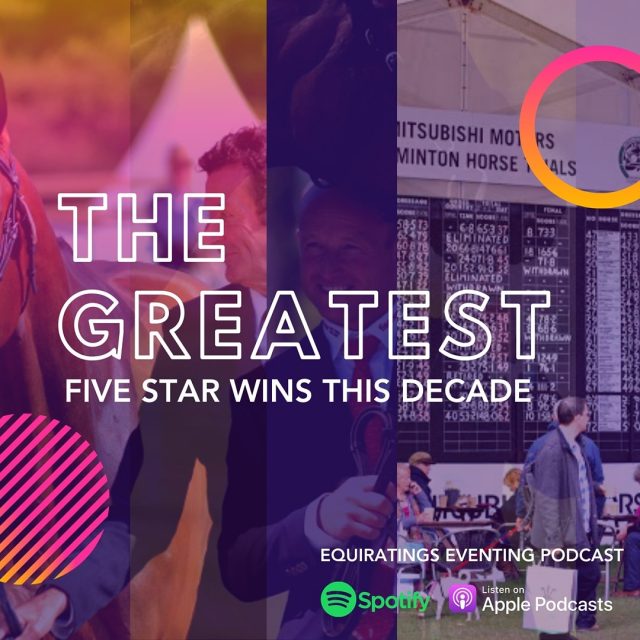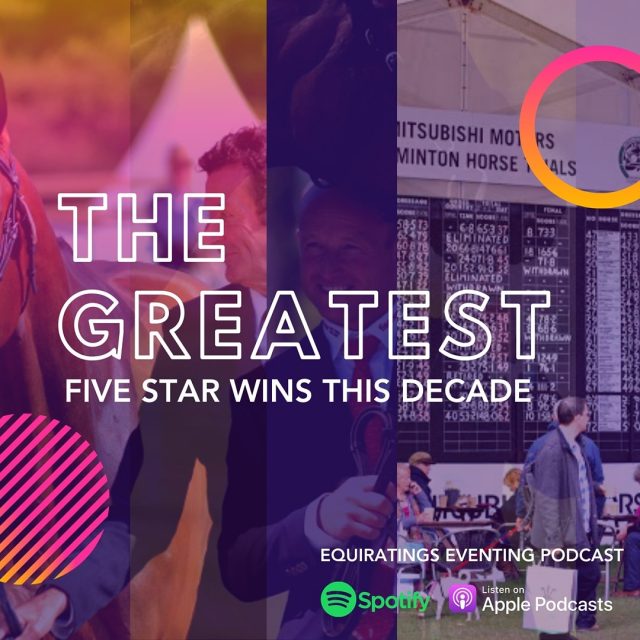 Our friends at EquiRatings wrapped up another groundbreaking year by kicking off a brand new Eventing Podcast Series! 'The Greatest' will feature shows on some of the biggest moments in the sport and to kick things off it is '5* Wins'.
Sam, Peter and Diarm talk through their best five star wins of the decade, as recent as 2019, as far back as 2010 and the key ones in between.
The episode is out now on Eventing Podcast channel on Apple Podcasts, Spotify and on the website. Click here to listen now.
Which 5* win sticks in your mind?