EN isn't just your leading source for eventing news, results and commentary; it's a community where fans of this crazy sport come together to share their war stories. We love hearing from readers and, in turn, sharing your thoughts with the world. All reader submissions are eligible for the Omega Alpha Reader Submission of the Month in which they are published. All winners will receive an Omega Alpha supplement of their choosing. Have something to share with EN? Send it to us at [email protected]!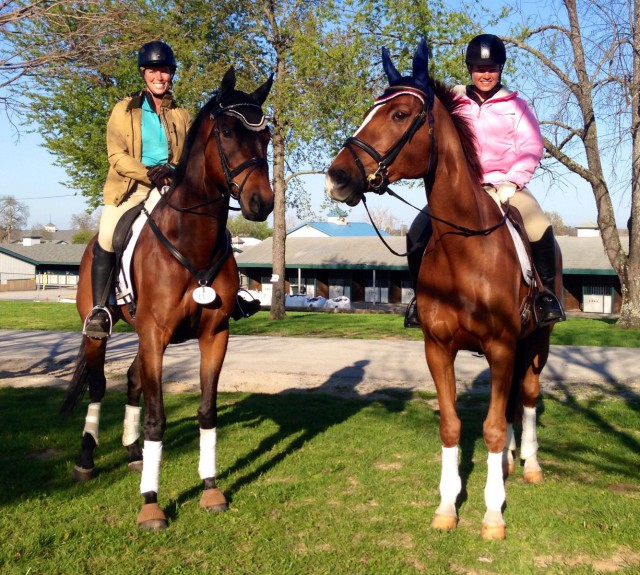 Brooke Schafer sent in our winning Reader Submission for the month of May. Her touching reflection on her weekend grooming for Rolex Rookies Julie Norman and Consensus gave us a great insiders' perspective on what it's like behind the scenes of the biggest event in North America. "Behind The Scenes With a Rolex Rookie" has been selected as our Omega Alpha Reader Submission of the Month!
"The feeling of finishing Rolex, even as a groom, was an amazing one that cannot be put into words. It consisted of many highs and lows, long hours and sore feet. In the end, every moment, both good and bad, was completely worth it. Before it was even over, we were already planning our trip back next year."
Brooke will receive a free supply of an Omega Alpha supplement of her choosing. Want to win an Omega Alpha supplement? Send in your story, clinic report, video or other article to [email protected]. If it's published this month, it will be eligible for June's giveaway. (Month to be determined by date of publishing, not date of submission.) Many thanks to Brooke for writing and to Omega Alpha for supporting Eventing Nation. Go eventing!
Our other favorite Reader Submission for May comes from Kassidy Woody:
Best Horse Profile: "My Horse of a Different Color" by Kassidy Woody
"She would go all day if she could, and she is not afraid of any jump. She'll throw her heart over anything for me. She tries to catch me when I get unsteady after a jump too; that happened at our horse trials and she halted after the jump and was dodging every which way to keep me on."
Comments