Pau has come and gone all too quickly, but not before the US team proved that it is here to stay. Phillip Dutton sealed the top US finish with a 4th place finish, and 3 horses finished in the top 15.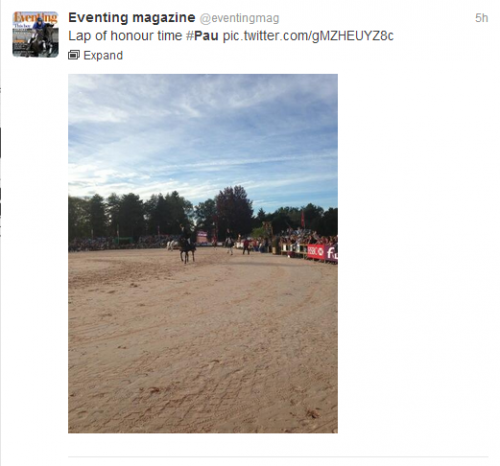 I've spent some time trying to find video of the crowd doing the wave during William Fox Pitt's victory lap, but it seems I have failed. Jenni and Kate reported on this as one of the top 10 moments from Pau and I wish I could have seen it!
After blowing our minds at Rolex this year, Lynn and Donner came home with yet another double clear cross country round at their second CCI**** this year. This has been one of my absolute favorite pairs to watch and I love seeing them do so well.
Many congratulations to all competitors this weekend! Go Pau and Go Team USA!
Comments