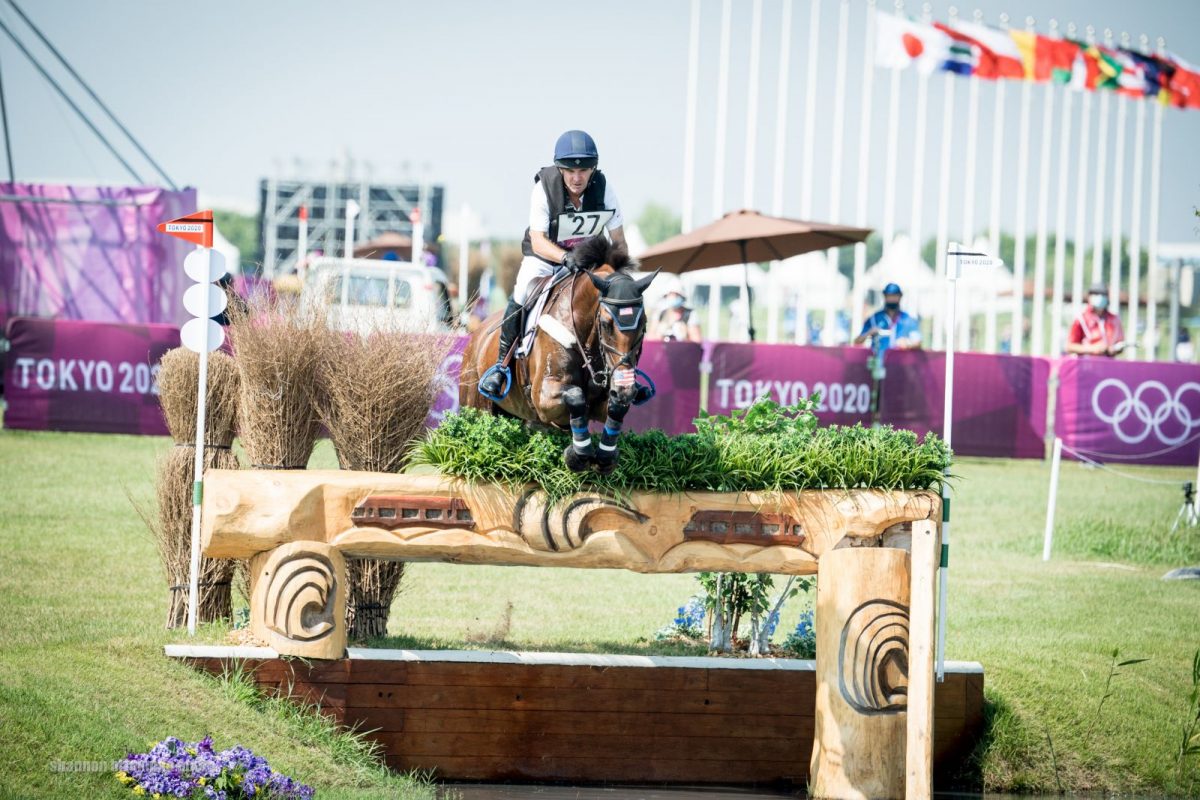 Phillip Dutton on Tuesday morning announced the retirement of his WEG and Olympic partner, Z, from top competition at the age of 15.
Phillip reported that the Zangersheide gelding (Asca Z – Bellabouche, by Babouche GH Gehucht Z) sustained some injuries at Pau last month (he withdrew the gelding following cross country) that will require rehabilitation and recovery. "At 15 years old, it would not be in Z's best interest to try to bring him back to the level of fitness and training needed for the international level. He will get all the medical attention and rehab that he needs to set him up for the next, easier chapter in his life," he wrote on social media.
Z is the type of horse who comes into your barn full of stories of tell. He began his career in Portugal under the tutelage of Francisco Seabra, who sadly passed away in a riding accident on a different horse in 2015. At that point, Z, who had competed through the then-CIC1* level of eventing, went to Francisco's brother, Duarte, finishing seventh in the Young Horse World Breeding Championships at Le Lion d'Angers as a 6-year-old. Duarte then made the switch to pure show jumping, but he knew something special lay in this horse in a plain brown wrapper. "I liked the way he looked at you," Duarte told me a few years ago. [You can read the resulting story here on NöelleFloyd.com]
It was then that Phillip connected with the younger Z via longtime friend Carol Gee of Ferhill Sporthorses, traveling to Portugal to meet the horse. Z wouldn't be the most impressive horse you've ever seen on the ground, and Duarte knew this. "I told [Phillip], 'I've ridden a lot of horses in my time, and this horse has the heart of a lion,'" Duarte recalled. "He was a bit worried, a bit insecure at times, but on cross-country, he'd jump a house."
Sending the horse his brother had piloted away was a tough moment for Duarte. "It was probably the hardest thing to do," he told me. "My brother always believed in the horse and wanted him to be my next top one. And so for me, it was very important that he went to the right place. I felt at peace knowing that he was going to one of the best riders in the world."
Once stateside, Phillip and his team began the process of starting a relationship. Z has also been classified as "introverted" or "within himself", especially at the beginning, standing at the back of his stall and taking some time to engage with his new world. But one thing was clear from the outset: this horse loved to compete.
Three years later, Z debuted at the CCI5* level at Kentucky, greenly leaping his way around cross country with Phillip's expertise guiding him home and finishing an impressive fourth overall. He was then tapped as a member of Team USA for the 2018 World Equestrian Games — where Phillip reuinited with Duarte Seabra, who was competing for Portugal in the show jumping at WEG — finishing 13th individually. He'd go on to finish five more 5* events, finishing outside of the top 8 just once at Badminton (2022). He was also a member of the U.S. team for the Tokyo Olympics held in 2021, finishing 21st individually.
"I would like to firstly thank Carol Gee who flew with me to Portugal to try Z as a 6-year-old and also Duarte Seabra, who produced him. I want to thank as well his loyal owners: Tom Tierney, Suzanne Lacy, Annie Jones, Caroline Moran and Dave & Patricia Vos. We couldn't have asked to have a more fun and understanding partnership to ride for," Phillip wrote. "Big thank you as well go out to his vet, Dr. Kevin Keane; his farrier, T. R. Serio; and his grooms, Emma Ford, Sidnee Ledyard and Grace Harris. I would also like to thank the many coaches who guided us throughout his career."
He may have made getting into the start box a "choose your own adventure", but once he was on cross country his energy was channeled. "I will never have a horse with a bigger heart!" Phillip concluded his tribute.
It remains to be seen what the future will hold for Z once he recovers from his injury — whether he'll join the retired ranks with Phillip's other former partners or he'll go on to teach other rider how to ride a muscle on cross country — but we'll be wishing him a successful and comfortable recovery and will miss seeing him out on cross country at the biggest events in the world.