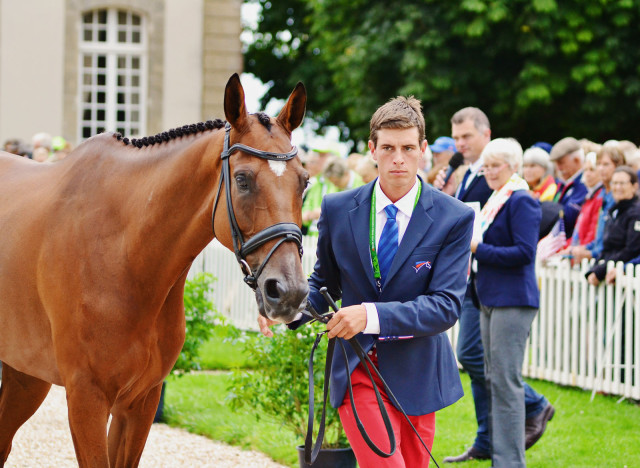 The presence of the controlled substance acepromazine in Maxime Livio's WEG mount, Qalao de Mers, has been confirmed with the results of the B sample released today. We reported last month that the fifth-placed horse tested positive for the controlled substance immediately following the Games, which could potentially put the final results in jeopardy for France.

French publication Equidia reports that Maxime Livio maintains his innocence in the matter, and intends to defend himself in the upcoming FEI Tribunal.
The date of the FEI Tribunal has not yet been announced, and it is during this process that we will find out whether or not France will lose its place in the final eventing standings.
As we previously noted, this would create an opportunity for Canada to move up to sixth place in the WEG team standings, thus securing their qualification for the 2016 Rio Olympics and eliminating the pressure from next year's Pan American Games, as the U.S. must win in Toronto to qualify for Rio.
We will publish more information on this case as it becomes available.