And so the big one looms once again: it's cross-country time at the Land Rover Burghley Horse Trials. Want to brush up on your knowledge of the course? Check out our comprehensive preview, featuring an in-depth and fascinating course walk video with course designer Captain Mark Phillips. Find your favourites to follow on the live-stream by checking the ride times for tomorrow. Then, check out what some of our competitors have to say about the challenge ahead…
THE RIDERS REACT:
Pippa Funnell (1st): "I've walked it with my best friend, Tina Cook – so any problems tomorrow, I can blame on her! He's had some blips, but we want to try to eradicate the blips – he's a horse I've thought a lot of, but he's had hiccups along the way. I'll have to ride his balance a little bit – he can fall on his head and shoulders on cross-country. He's a rookie, so I've got to ride him in the frame of mind I rode with last week [at the European Championships]. You can't do a nice easy trip – you've got to get stuck in and be bold.
Because of the size of the fences, it's important to give them as good a ride as possible. If you start seeing bad strides, it makes them much bigger. I'll have to concentrate from beginning to end, because of [MGH Grafton Street's] sense of humour."
Oliver Townend (2nd): "I don't look forward to jumping any of them! I've only managed to walk it once so far, as I've been suffering a little bit."
Izzy Taylor (3rd): "It's a big track and a tough track, and we'll have to think from the beginning to the very end. There's no fence to not be concentrating on; the middle of the course is very intense, but that doesn't take away from the rest of the course. The ground walks very well, but it often rides softer – but they manage it very well here.
[Springpower] is very positive and wants to get on with life, so I need to make sure he's staying with me as he does so."
Lauren Kieffer (4th): "I'm not here for experience – I promised the owner that if I came, I'd give it a crack, so we'll give it a crack or go home trying. But we have Plan Bs, too, as anything can go wrong in the combinations and you need to think really fast to be able to get out of it. He may go out there and say, 'holy crap! This is different than anything I've ever seen!' Or he might attack it, which is much more him. He's an Arabian, so the fitness will be okay."
Piggy French (=5th): "You've got to wipe the slate clean before cross-country and take each stage as it comes. She's a true Burghley horse – our preparation hasn't been great since Badminton, and I won't have that in the back of my mind, but I need to make sure she's feeling her best. She's got a massive heart and is such a trier – all that helps.
I hate the double of gates [at the lake, fence 16]. I think it's a horrible fence and Mark Phillips has been brave at that stage in the course. When I jump gates I always turn around to check they're still standing. We all trust Mark completely, but I'd quite like to bypass it!
The course is enormous, but it's fair – there's nothing there to catch us out."
Jonelle Price (=7th): "The ground here is world class – the best I've ever seen in the world.[What make the course tough] is the accumulative effect of big fence after big fence – that's unique to Burghley. [Faerie Dianimo] is such a dynamic, careful little jumper, which is why I've looked after her  a little bit. You never know if you've got a Burghley horse until you're out there, but I think she is, which is why I've brought her."
Eliza Stoddart (=9th): "The first time I walked it, I did it in the dark – so luckily, I couldn't see some of the fences!
Having not ridden here before, I don't know what [Priorspark Opposition Free] should feel like at each stage, so I walked the course again with Pippa Funnell and Piggy French, and they told me what he might feel like, and then Chris Bartle said, 'Eliza, you're not here for experience – you're here to do well.' He's a very genuine horse, and there are quite a lot of long routes, so you just have to be sensible for your horse. I'll just break it up into manageable pieces.
I used to come to hunter trials here when I was a kid, and I'd sit on the edge of the Leaf Pit with my mates. We'd say we were the Three Musketeers and we'd do Burghley one day."
Tim Price (=9th, =11th, and 20th): "Everyone knows what they're about – you've got to do your own job, and your own game, and I've got three chances to get it right. The course, by and large, is very cleverly designed. It's challenging, and I look forward to it.
You've got to start in a way that allows them to get into the course, but not at the expense of the time. It's intense, and you've got a lot of obstacles early on. That will affect my three in different ways – Xavier Faer needs to be on his game early on. Once you get up Winners' Avenue and through the Dairy Mound, you're ticking boxes – though I don't say that in a casual way."
Sarah Bullimore (=11th): "The first part is heavy with questions, and you have to negotiate them and also be quick. There's a couple of similar questions, but an awful lot of new questions – some of them are similar but have been tweaked. The terrain here is massively influential, not just on the fences, but on the time.
Reve du Rouet has got so much scope and ability – I just have to direct it in the right way. It's not like riding a machine; they have a brain too."
Sebastien Cavaillon (13th): "Its bigger in the middle of the course, though the technicality is similar [to other five-stars]. It's uphill, it's downhill – it's much more difficult than Badminton or Pau."
Gemma Tattersall (=14th and 28th): "I have two different plans, but they're both fast, bold cross-country horses. I can bring the information back from Arctic Soul's round to use for Santiago Bay. It's the biggest track I've ever seen in my life, and that suits me! Obviously anything can happen, and Arctic Soul is still a horse, but this is his best event and I'm looking forward to taking the handbrake off."
Zara Tindall (17th): "I'm going to go out meaning business – with [Class Affair], it's easier to go straight than to keep turning around. He almost needs a big occasion to make him back off and not be so buzzy. Obviously you have to have a plan B, but we want to be economical."
Georgie Spence (18th): "It's big – it's always big! – but it looks particularly big in some places. The Maltings seems to walk on four-and-a-half strides, and it's hard to decide whether to do the four of the five. It all seems jumpable, bit it's all there."
Will Furlong (19th): "We've done a couple of Badmintons now, and I think I'm as ready as I'm ever going to be! The middle section from the water onward will be intense, and where the problems will come. If you can get around to the Cottesmore Leap, it's quite a nice ride home and downhill, too. I'm seventh on so I'll have to stick to my plan – it's nice, actually, because you can overanalyse by watching and really, you know your horse best."
Ludwig Svennerstal (=21st): "It's a good course, and always Mark Phillips builds a good course. It's going to be very demanding, but it walks very fair. It's very tough, but that's what you expect here."
Doug Payne (=21st): "It's a tremendous place – just having a walk around, it's incredible. There's no stone or blade of grass left unturned, and the course is beautifully presented. I watched as many videos as possible, and I find the most value in helmet cams – I watched Tim Price's round from last year, which gives you an idea of where you're going and what comes up next.
I might go long at the Leaf Pit, as it's unpredictable, and you won't lose too much time. There's trouble that can be had from beginning to end. I'm lucky to have the horse I have – he's an absolute machine on cross-country. You just have to hope you're fit enough. You wouldn't want to enter here questioning if you're ready – you need an abundance of confidence."
Ben Hobday (=21st): "[Harelaw Wizard] has got it in him to go fast – with him, it's the brakes that can sometimes go wrong! He's very brave, and he's also very strong."
Will Coleman (26th): "This, to me, is the epitome of our sport – I value it above all others. It's the most pure form of our sport that's left – it's a true cross-country dominated event. The Maltings fences are the biggest jumps I've ever seen."
Johan Lundin (27th): "This is one of the biggest courses I've ever seen – it's inviting for the horses, but frightening for the riders!"
Becky Woolven (30th): "It's very hilly, and there are a lot of questions in one area. I do feel happy having done Luhmühlen with DHI Babette K – she was bold and straight, which does give me confidence, but she'll never have experienced a test like this."
David Britnell (32nd): "I'm itching to get out there! There's a little bit more width in places [than at Badminton], but nothing Continuity can't read. [Having a long partnership] gives you a feeling of ease where others may have anxiety and doubt – you know how he'll read things. It's organic; you feel, you don't think."
Buck Davidson (=34th): "Of any event, this is the biggest, and it's always a dream come true to be here. I'd like to see Mark Phillips' measuring tape, though! The Dairy Mound and the Maltings are for real serious – and my little horse has never seen crowds, and is a little bit spooky. You need a galloping horse, and a brave horse, and I think Jak is that."
Emma Hyslop-Webb (=34th): "The Maltings will be tough – it's not the fences, it's putting them together, and you have to decide whether to go on four or five strides. The nice thing is that the Captain releases the course video, so you can train the lines at home – I train with Caroline Moore, and we've trained over a lot of them. Burghley really is the pinnacle of the sport – I've got my whole team here so they know what the end goal is that we're producing the young horses for."
James Sommerville (=37th): "I got run away with at the end of Blair last year, so stamina shouldn't be a problem! Everything here seems to have extra elements – I don't remember seeing Ds and Es at Badminton. It's big jumping all the way with very few let-up fences. Winners' Avenue is certainly a long way – I knew it was a long gallop, but you don't quite realise how long it is from the gates to the Cottesmore Leap. It's a good minute of galloping.
Some of the long routes are quite long, but some are as quick as the short routes. I'm having half a glance at the Leaf Pit, though. I'm in a good position in that I'll get to see how it rides."
Francis Whittington (=39th): "I intend to go long at the Leaf Pit – I don't see a reason to jump that big drop, and it's better to keep him moving round. How do you prepare for the Leaf Pit? I remember coming to the edge of it the first time I ever walked it and thinking, 'I'm a goner!' I've got a VHS tape that I watch sometimes of that round, and the commentator says, 'Francis Whittington – reckless at the Leaf Pit!' I like to think I've improved since then! For Evento, it's an ideal course – we'll grab it with both hands."
Andrea Baxter (46th): "It's the same track as last year – in a way, it's not as technical, but it's bigger, and when the technical things come up, they come out of nowhere."
Dom Schramm (53rd): "They're huge – I got up to the Leaf Pit and was like, 'I don't even know if this is possible!' I guess it is, because they do it every year – part of me is terrified, and part of me wants to give it everything we've got. I wouldn't want to be on a whippet that runs out of jump at the end."
Matt Heath (=54th): "I've been here six times, and it's the hardest I've ever seen. It's tough out there this year – because it's different, you start to think it's bigger and stronger. But Mark has been very kind in that once you've got to the top of the hill, he helps us out from there – last year, there was a nasty skinny at the Dairy Mound, but he's taken that out this year.
I'll watch the first group of riders go, because you've got some of the best in the world in there – they'll give us an indication of how it's riding, but I won't watch after that."
Lillian Heard (=54th): "I don't want to have a 20 but I want to be quicker, too, so I won't take too many long routes. I'm not very good with drops, so the Leaf Pit is my concern – but it's a long long-route. [LCC Barnaby] is good on cross-country, so I have to be too – but he's up for it!
I love Kentucky, but this feels like a different sport – it's as big and as bad as it gets, which makes the first phase a little less important."
Imogen Murray (60th): "There's a couple of places where you have options, where one route isn't actually quicker than the other. The Trout Hatchery is a lot scarier this year – it's very big. You can't go to sleep on course out there at any point."
George Hilton-Jones (=63rd): "I'm still not sure what I'm going to do at the Rolex Combination – the two routes don't have much of a time difference. It's a big, impressive track, and it's what most of us have dreamt of, tackling the biggest course in the world. I'll probably go long at the Leaf Pit – [Efraim] gets quite strong and forward, so I'll have to see whether I can get enough control to just step off."
Woodge Fulton (65th): "He's an excellent practice horse and super honest – if I don't mess up, he'll jump all the jumps."
Ginny Howe (66th): "As a child, you always look at the Cottesmore Leap, so it'll be nice to get over that and get a nice picture. I'll go long at the Rolex Combination – it's [Undalgo de Windsor's] first time at the level, and it's a strong enough middle question – and you don't lose that much time on the long route. There's not one small fence, really, but you don't come to Burghley for any other reason. I'm hoping he's the right horse to take me round."
Kirsty Short (67th): "After fence eight, it's our course – but up till then, I'll need to keep [Bouncer] steady and together. They've got to come into the main arena and be short and nippy, and then there's a skinny before the Leap Pit where there's normally a big oxer – and it's a tight turn, too. It'll be tough for a big-jumping horse. From then on, it's a good galloping course."
The US riders (plus honorary yank Dom Schramm) will ride at the following times:
Will Coleman & Tight Lines – 11:55 a.m. (6:55 a.m. EST)
Andrea Baxter & Indy 500 – 12:11 p.m. (7:11 a.m. EST)
Ariel Grald & Leamore Master Plan – 12:31 p.m. (7:31 a.m EST)
Dom Schramm & Bolytair B – 12:47 p.m. (7:47 a.m. EST)
Doug Payne & Vandiver – 1:07 p.m. (8:07 a.m. EST)
Liz Halliday-Sharp & Deniro Z – 1:35 p.m. (8:35 a.m. EST)
Chris Talley & Unmarked Bills – 1:55 p.m. (8:55 a.m. EST)
Hannah Sue Burnett & Harbour Pilot – 2:03 p.m. (9:03 a.m. EST)
Buck Davidson & Jak My Style – 2:19 p.m. (9:19 a.m. EST)
Lillian Heard & LCC Barnaby – 2:27 p.m. (9:27 p.m. EST)
Woodge Fulton & Captain Jack – 3:03 p.m. (10:03 a.m. EST)
Lauren Kieffer & Vermiculus – 3:07 p.m. (10:07 a.m. EST)
To all our competitors heading out of the start box tomorrow: have fun, stay safe, and we'll see you on the other side. Go Eventing.
#LRBHT19: Website, Ride Times, Live Scoring, Live Stream, Form Guide, Course Preview, EN's Coverage, EN's Twitter, EN's Instagram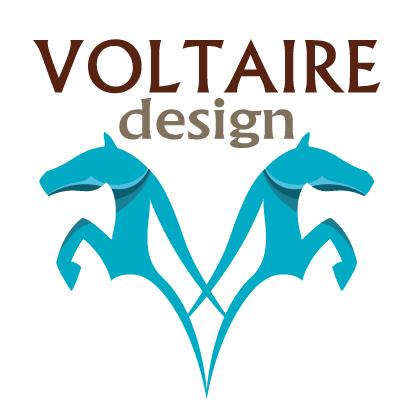 The 2019 Land Rover Burghley Horse Trials coverage is brought to you in partnership with the team at Voltaire Design United Kingdom. Going to Burghley? Head to Voltaire Design in the World of the Horse and meet the team of Sports Saddle Specialists, arrange a free, totally no-obligation fitting for you and your horse, or indulge in the Deal of the Day. Put a deposit on a new saddle during the event, and you'll receive a matching bridle – free! Looking for a bargain? Head to Voltaire Design's sister stand, EquiTack, to check out their premium pre-loved saddles at rock-bottom prices.
Comments