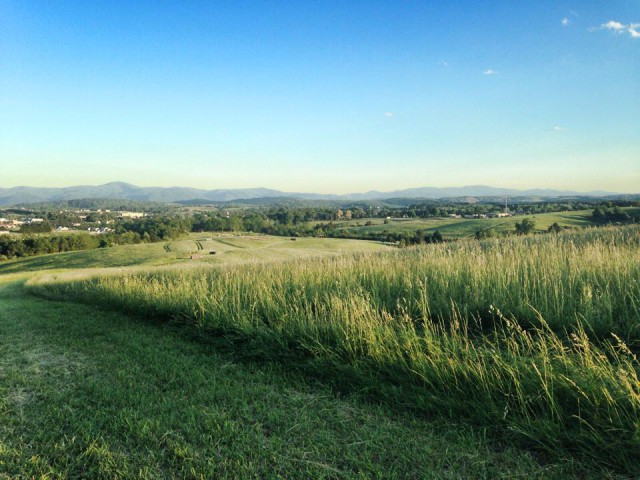 In the midst of a busy weekend, both Woodside International and Virginia HT are running on the West and East coasts, respectively. The weather looks gorgeous at both events, and it's been a great day of eventing all around.
In Virginia, Phillip Dutton and Good Enough are the current leaders of the CCI* on a 48.6 after show jumping. Tik Maynard and Dutch Times and Daniel Clasing and Crimson round out the top three. The top three are all horses making their CCI* debut, as this event is a popular move up event at many levels. We previously featured Crimson in our EN's Got Talent series, so be sure to check out her story. I must also shout out to Kelsey Briggs and The Gentleman Pirate, who are also contesting the CCI* and moved up from 25th to 13th after a double clear cross country round.
Virginia CIC2*/CCI* and H.T. [Website] [Entry Status] [Times] [Live Scores]
In the CIC2* at VAHT, Jennie Brannigan and Henry secured the win, moving up from fourth to first after cross country. Mighty Nice, who was withdrawn prior to cross country at Rolex, took home second and Lauren Kieffer and Landmarks Monte Carlo complete the top three finishers.
Virginia also has an Advanced/Intermediate division running, and Maya Black and Doesn't Play Fair came out on top, moving up from fifth after show jumping. Caitlin Silliman added one rail and some time on cross country to come in second, and Ryan Wood and Fernhill Classic will take home the yellow ribbon. Lynn Symansky rode the dressage on Donner in this division as well, which was great to see considering she only recently came off of crutches from her fall at Jersey Fresh a couple of weeks ago. Lynn and Donner will head to Bromont next.
RNS Video has posted videos of Phillip Dutton and Atlas, Lauren Kieffer and RF Cosima, and Courtney Cooper and R-Star from yesterday in the show jumping. Enjoy!
On the West Coast, competition is still wrapping up for the day at Woodside. Matt Brown and Twin Rivers CIC3* winner BCF Belicoso retained their lead, laying down a clear cross country run with 1.2 time added. Matt also was in second place after dressage with Super Socks BCF, who finished fourth in the CIC3* at Twin Rivers last month. Matt turned in a double clear round today to remain in second. Kaitlin Veltkamp and Flashpoint D also retain their position going into tomorrow's show jumping, lying in third place.
In the Open Intermediate, Jeanine Allred and Snap Decision II lead after a double clear cross country round to stay on their dressage score of 35.2. Matt Brown and Happenstance moved up from fifth to second, and David Acord and Code of Conduct also enjoyed a nice bump up the board from sixth to third overnight. Also out competing in this division is Debbie Rosen and The Alchemyst, who will lie in fifth place going into show jumping.
The Spring Event at Woodside [Website] [Times] [Live Scores]