In the market for a new four-legged partner? You may find your unicorn on our sister site, Sport Horse Nation. To help with the search, we're going to feature a selection of current listings here on EN. We include the ad copy provided; click the links for videos, pricing and contact information.
Get your next Irish Sport Horse straight from the source! Three of this week's featured sale horses are still in Ireland, waiting for some lucky eventer to punch their plane ticket to the U.S. The fourth is fresh off the boat, already up and running in Pennsylvania.
Check out these and more at Sport Horse Nation!
16.2 hands (167.5cm)
ISH by Puissance x Aquila (Quiletto, SF)
Bay Gelding
Temperament 5/10
2012 Irish Sport horse Gelding
Quin has all the style, scope and rideability to excel in the North American show ring. With a history in eventing, you will not find a question that he cannot answer. Quin has recently made the move to the jumper ring and shows scope for 1.30m ++ He has a very straightforward way of going and is very forgiving, so he would be ideally suited for a junior or an amateur looking for a great trustworthy partner for the jumper ring. He would also take care of a rider to come up the eventing ranks, with a long show record in Ireland at intermediate and 2* level.
When you buy a horse from us you are not dealing with a brokerage or agency, listing as many horses as we can get the authority to list. Instead, we select talented young Irish horses and develop them in a slow and thoughtful program to bring out their true potential and foster trusting relationships with their riders.
Quin is located in Ireland with Canadian representation. Our knowledgeable team can help facilitate a smooth and easy purchase process and delivery to your farm.
Recent xrays available to serious buyers.
Located in Co. Kildare, Ireland.
Fresh off the boat! We have a 4-year-old gelding by renowned eventing producer Obos Quality landing this week. The 16.2h bay is out of a full thoroughbred dam. He is the caliber of horse to be successful internationally and is quiet and kind enough for a junior or amateur as an eventer or show jumper. This top quality boy has been cubbing, eventing and horse showed.
Located in Nottingham, PA.
The ultimate Allrounder.
Ardnehue Crystal Rock.
-A 7 y/o, 15.1hh, Connemara performance mare.
-Top pedigree sire by Blackwoodland Rock.
-Has the most beautiful loving temperament.
-Is a dream to ride, obedient and adjustable goes at the riders pace.
-Loves jumping and has tremendous scope.
-Super mover, elegant floating paces.
-Is fantastic cross country, extremely brave and jumps everything in her path.
-Has competed in all disciplines.
-Will compete at a high level.
-Excellent to handle in all situations. Is good to trailer, shoe, clip, bath, groom, hack alone or in company.
HWSD status N/Hwsd
This mare is one in a million.
Located in Co. Carlow Ireland.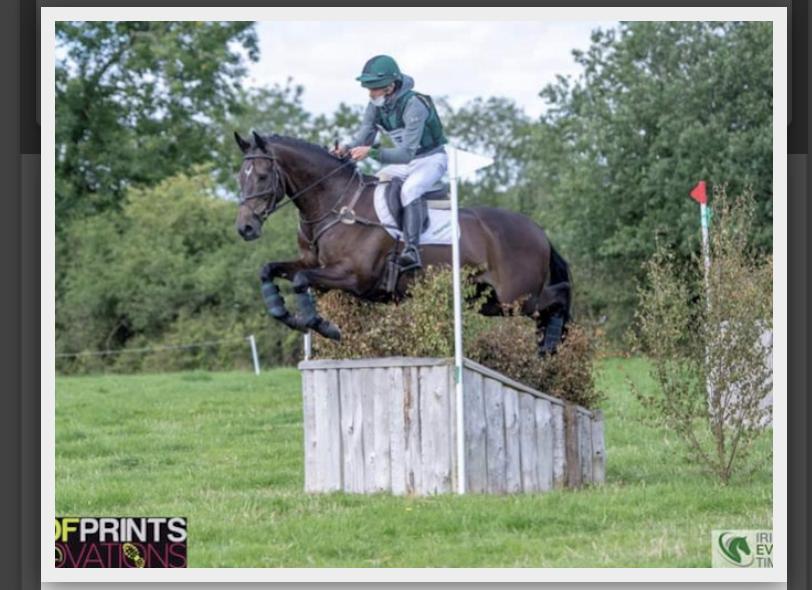 CHESTERFIELD WILLPOWER
16hh 7 year old dark brown gelding
By Puissance
This absolutely stunning horse Is a star in the making , he is a serious jumping machine with the flash , look at me attitude on the flat . He jumped double clear for 5th place in his first EI 115 ( intermediate ), he has 6 double clears at EI110 (Novice) with multiple wins, including the special 6 year old class at Punchestown, where he was the only horse to finish on his 20s dressage score, and again winning at Tattersalls finishing on his dressage score .
This seriously talented horse has the wow factor, he is very attractive to watch with real presence.He has an incredible engine, gallops easily with a great jump, scope and athleticism .
He absolutely adores his job is brave and bold with the heart of a lion and he has proven himself as a top class eventer for the future. 100% to shoe, clip, load, travel.
Genuine enquiries only please.
Based Southern Ireland
00353 879526265
Videos available on request
Listings included in this article are randomly selected and not confirmed to be current and active before inclusion. Sport Horse Nation features user-generated content and therefore cannot verify or make any warranty as to the validity or reliability of information.
Comments