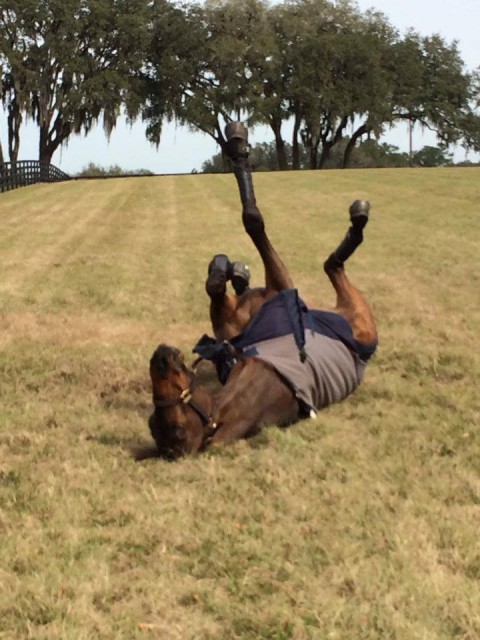 First off, I'd like to send a big thank you to the Jockey Club Thoroughbred Incentive Program for allowing us to use their photos this week. How did you fare with your guesses?
The horse pictured below is…
…Donner! The Flying Deer is getting ready to make his official 2014 debut by running the CIC3* at Jersey Fresh, and we know he is in tip top shape. These foal photos of Donner were just way too adorable to pass up. Thanks for playing!
Classic pics are priceless, but today's innovations make it so much easier to keep our horses feeling and performing their best. They may be black and white, but Ice Horse's line of products deliver a full spectrum of cold therapy. Check out the Ice Horse Evendura ice compression wraps, the Big Black Boot for concentrated hoof cooling and Ice Horse continuous cooling machines.