Welcome to Throwback Thursday! Each Thursday, we will be bringing you some vintage eventing photos and posts. Do you want to show us your first horse or a photo of your early riding days? Email [email protected]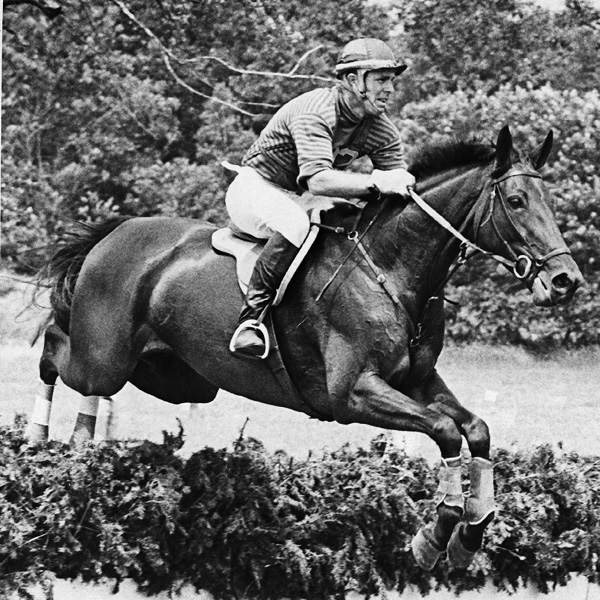 How did you fare this week? With so many famous faces to choose from, we had a hard time picking our subject for this week, but we think we came up with a good one. The 1976 Summer Olympics in Montreal boasted a team gold for U.S. Eventing. The team members on the championship team were:
Tad Coffin and Bally-Cor
Michael Plumb and Better & Better
Bruce Davidson and Irish-Cap
Mary Anne Tauskey and Marcus Aurelius
Individually, two members of this team also took home medals: Tad Coffin with the gold and Michael Plumb with the silver. So, which of these members is our mystery rider today?
You guessed it: Michael Plumb! Michael is one of the most iconic event riders in the history of the sport. He competed in his first Olympic games at the age of 20 in 1960 and was thereafter a member of every Olympic team until 1984. During his time as a team member, he won six medals: five team and one individual. Michael was inducted into the USEA Hall of Fame in the 2003 class.
Please enjoy this footage from the Games in 1976. Happy Throwback Thursday!
Classic pics are priceless, but today's innovations make it so much easier to keep our horses feeling and performing their best. They may be black and white, but Ice Horse's line of products deliver a full spectrum of cold therapy. Check out the Ice Horse Evendura ice compression wraps, the Big Black Boot for concentrated hoof cooling and Ice Horse continuous cooling machines.
Comments