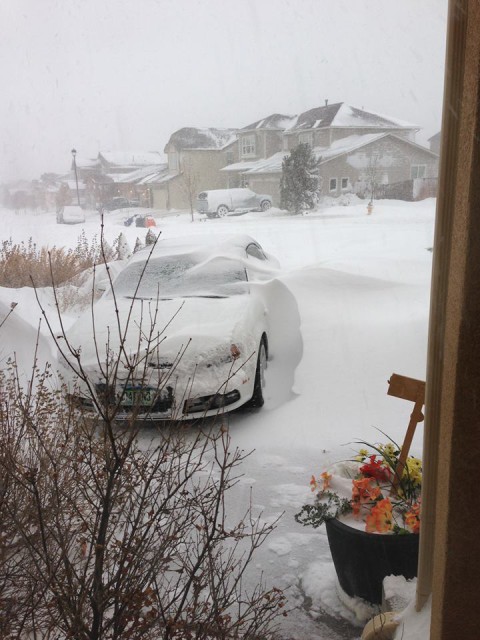 Whether you like it or not, Old Man Winter is knocking at our doors. This morning was our first time here in central Maryland that the water troughs have had a nice layer of ice on top of the water after a night in the mid 20s. I have had to send out the email to the farm reminding everyone of the typical cold weather protocol. Things like draining water from the hoses and making sure the heat is on in the tack rooms to keep pipes from freezing. We are on the cusp of the time of year when everything is about to get 10 times harder while wearing 10 times more clothing. Are you ready?
Events Opening Today: Ocala Horse Properties Winter I H.T. (FL, A-3)
Events Closing this Week: None
Tuesday News and Notes:
The Horse Radio Network Holiday Radiothon is coming up on Cyber Monday, Nov. 30! Today Glenn The Geek, Jamie Jennings and Leslie Wylie announced who the guest lineup will be for the Eventing Nation/Horse Nation segment of the Holiday Radiothon hosted by Jenni Autry and Leslie Wylie. Tune in at 8 p.m. Nov. 30 for the guest lineup of Dom and Jimmie Schramm, Boyd Martin, and Laine Ashker, and don't forget to record a holiday voicemail for the show for the chance to win swag! [HRN Holiday Radiothon]
PRO Honors Award Recipients at USEA Convention: Nina and Tim Gardner, Shannon Kinsley, Bodgie Read and Dale Clabaugh will be the recipients of PRO's awards given during the USEA Convention next week on Dec. 4 at 6:15 p.m. PRO also plans to honor the late Seema Sonnad. [PRO To Honor Owner, Groom and Event Personnel Award Recipients at USEA Convention]
Elisa Wallace Vlogs Away: Elisa is back with another vlog titled "My Broken Foot." Hwin seems to have a knack for eventing with big plans for next year, and Elisa's foots is broken in two places — bad luck. But it will take a lot more than a little foot pain to slow down Elisa, as horses do not take days off. [My Broken Foot]
Waredaca Brewing Company Sets Opening Date: After a longer than expected inspection period, Waredaca Brewing Co. has set Dec. 11 as the first day the brewery will be open to the public. After that, the tasting room will be open four days a week serving beer brewed on site at Waredaca. [Waredaca Brewing Company]
Tuesday Video Break: 
Our favorite duo, Sara and Sarah, are back for another episode of If Horses Were People.
Comments