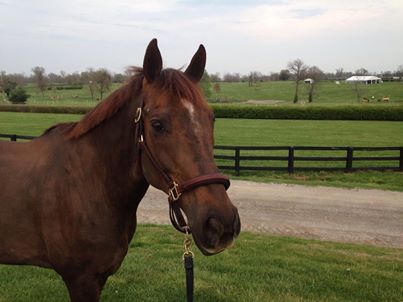 Good morning! In case you haven't heard, Rolex kicks off tomorrow afternoon with the first horse inspection. Horses and riders are arriving and all seem to be settling in nicely, and Jenni and I will be descending upon the Horse Park today with bells on to bring you the most ridiculous commentary you've ever seen from EN. Be sure to keep it locked here, on our Instagram, and on our Twitter and Facebook pages for as much Rolex mania as your heart desires.
Events Opening Tomorrow:  Carriage House Farm Combined Test (MN, A-4) Derbyshire Farms H.T. (MI, A-8) Queeny Park H.T. (MO, A-4) Plantation Field H.T. (PA, A-2)  Copper Meadows H.T. (CA, A-6) Texas Rose Horse Park Summer H.T. (TX, A-5)  The Middleburg H.T. (VA, A-2) River Glen June H.T. (TN, A-3) Arrowhead H.T. (MT, A-9) Fox River Valley Pony Club Horse Trials (IL, A-4)
Tuesday News:
The Dressage World Cup Final has concluded in Lyon, France. As we all know, Charlotte Dujardin and Valegro positively cleaned house this weekend. Horsetalk has posted a gallery of photos from the competition this weekend. [World Cup Final Photos]
Columbus State University has formed a new eventing team. The team will operate out of Poplar Place Farm in Georgia. This is great news for the ever-growing Intercollegiate Eventing League, and hopefully is the sign of more teams to form in the near future. [Columbus State Eventing Team]
Dressage rider Andreas Helgstrand is under the microscope after some questionable photos surfaced recently. Epona.tv released some images of Andreas riding Akeem Foldage at an Open House event recently in which the horse's tongue is blue. A veterinarian was sent to check the health of the horse, and a following press release said that the findings pointed to incorrect use of equipment and/or aids. [Helgstrand Under Fire]
There can never be enough safety tips for trailering your precious cargo. The Horse has published a helpful article with tips on everything from recommended trailer types to how to deal with emergencies on the road. [Trailering Tips]
Cavalor Feed for Thought: Herbal treatments for ulcers. Gastric ulcers are a pesky problem that give many a horse owner headaches. How about herbal treatments for this issue? Cavalor goes more in depth with research on this long-used technique, including details on how ginger, chamomile, and quercetin are highly useful. [Cavalor Feed for Thought]
Tuesday Video Break:
Check in on Jennie Brannigan's Rolex preparations, thanks to Practical Horseman.