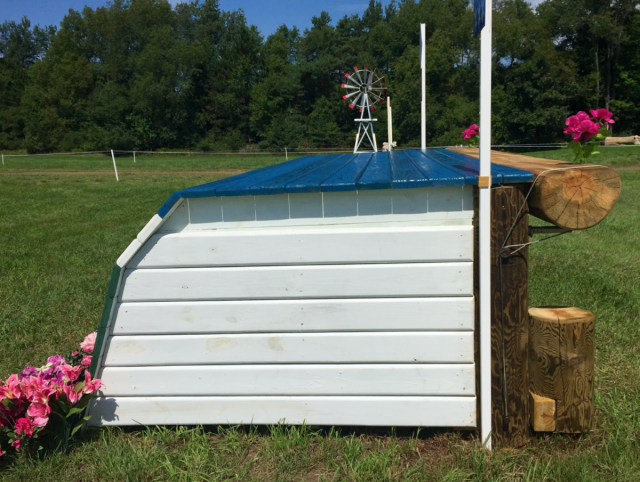 Thanks to the concern and generous donations of USEA members, a renewed research study into collapsible and deformable fence construction is now well into its first year. Dr. Suzanne Smith of the University of Kentucky was commissioned to head up the study, and she and her dedicated student team have released an update on their work thus far.

Dr. Smith outlined the study's plan and its objective yesterday in a USEA Foundation memo:
To understand and take into account the variability of the many conditions and situations that lead to rotational falls, we will use a Monte Carlo simulation similar to those used in weather forecasting. The computer models developed will enable us to consider thousands of different combinations quickly.
Our goal is to understand this complex motion thoroughly, and thus how to best prevent the conversion of forward momentum into a rotational fall for various fences. The model incorporates approach speed and direction, contact force and duration, horse and rider weight and size, among others.
Now, however, the study needs our help with a significant aspect of the research effort.
Our progress to date has been to bring together the best information available on each aspect of the motion. Unfortunately, one of the key pieces — horse size and shape — has very little information available from previous studies.
We decided to ask the eventing community for help with a "citizen science" survey that requests a few measurements of eventing horse size, weight, and rider height/weight. This survey aims to help us understand the sizes and weights of Eventing horses and riders to use realistic information in our study of collapsible and deformable fences to improve safety.
The survey takes approximately 10 minutes to complete and requires taking a few simple measurements of your own horse. You can access the survey directly at this link.
EN joins the USEA Foundation in thanking all those who have demonstrated support for this research effort, an important step forward in the effort to create a safer sport.