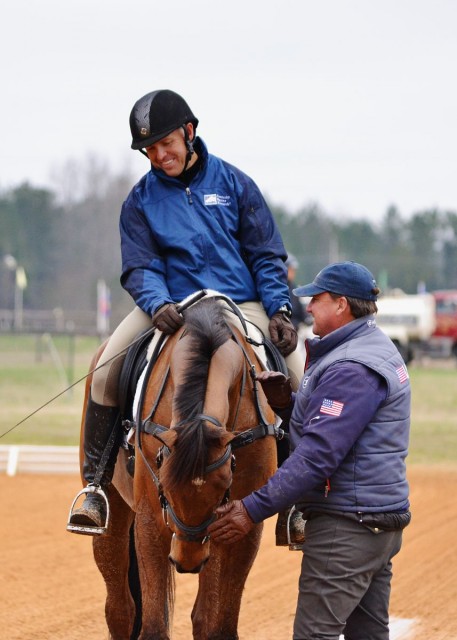 The USEA recently kicked off a great series of articles authored by Joe Verga celebrating the 2000-2010 decade of eventing highs. The first two articles recalled the glory of David O'Connor winning gold at the 2000 Olympics and "bionic pony" Teddy romping around Rolex in 2007.
Joe also writes about the years of domination, 2001-2007, in which the U.S. was a force to be reckoned with on the international eventing circuit. In this article, Joe talks to Kim Severson, who enjoyed several years at the top aboard Winsome Adante.
"Dan's strongest trait was his heart. He didn't give away points," Kim said in the USEA interview. "He wasn't an amazing mover. He wasn't the greatest at cross country. He wasn't a brilliant stadium jumper. But I never had to worry about him doing his job."
The story of the ever brave Teddy O'Connor is one we won't soon forget as eventing followers. The "bionic pony," as Sally O'Connor called him, made mincemeat of the formidable Rolex course that year and successfully left the rails in their cups on Sunday to finish in third place overall.
Stories such as these are those that keep us leaving our warm beds at the crack of dawn to go take care of our horses, that enable us to keep holding our heads high as we drive home from an event that didn't go our way, and that help us realize that our dreams are within our reach.
Thank you to the USEA for revisiting some of the great stories our sport has to offer. Be sure to check the USEA website for more stories to come!
Go Eventing.