Let's take a moment to recognize two hardworking groups of people: the event organizers and the individuals spending their time volunteering at events each weekend. These two groups are often the least thanked and most overworked in the sport, truth be told. I know that I can do a better job of volunteering my time when there is an event nearby, so this is something I am resolving to do more of this year. If you're looking for other ways to be involved in helping your local event, consider reaching out to the event organizer themselves. Believe it or not, organizing and running an event is a year-round process that begins the day after the event ends each season – chances are, they might be grateful for the help even in the time between events! There's never any harm in asking and offering.
We've compiled some resources on volunteering with COVID-19 regulations in mind. We'll reference this list each week in Volunteer Nation, so take a few moments to familiarize yourself with what's new and different.
COVID-19 Resources for Eventers
Volunteers Adapt to the New Normal
Volunteers Weigh In on New COVID-19 Protocols
As always, you can earn merit points when you donate your time through the USEA's Volunteer Incentive Program. Registering to volunteer through EventingVolunteers.com makes it easy and seamless to both find a job and shift as well as learn what your role will entail.
Event: Carolina Horse Park Pipe Opener II
Address: 2814 Montrose Rd., Raeford, NC, 28376
Dates: Saturday, February 20
Positions Available: SJ In-Gate, SJ Jump Crew
Event: Paradise Farm H.T.
Address: 4069 Wagener Rd., Aiken, SC, 29805
Dates: Wednesday, February 24
Positions Available: XC Finish Timer, XC Jump Judge, XC Warm-up, Dressage Bit Check, Dressage Scribe, Dressage Steward, Hospitality Helper, SJ In-Gate, SJ Jump Crew, SJ Steward
Event: Full Gallop Farm February H.T.
Address: 4069 Wagener Rd., Aiken, SC, 29805
Dates: Friday, February 19 through Sunday, February 21
Positions Available: XC Control – Assistant, XC Jump Judge, XC Steward, Dressage Bit Check, Dressage Scribe, SJ Jump Crew, SJ Out Gate, SJ Warm-up, Dressage Steward, Dressage Warm-up, Stabling Check-in and Trailer Parking, Volunteer Lead, XC Finish Timer, XC Starter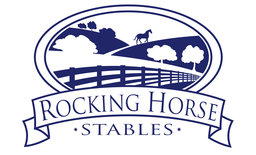 Event: Rocking Horse Winter II H.T.
Address: 44200 S.R. 19 N , Altoona, FL, 32702
Dates: Thursday, February 18 through Sunday, February 21
Positions Available: General Help
Comments