Beautiful day out here fence judging @GalwayDowns! I got to see some pretty great rides including Ian Stark and Hawley Bennett + Jollybo!

Posted by Rob Burk on Saturday, February 1, 2020
Nothing like a little volunteering to get your weekend right! USEA CEO Rob Burk agrees, and he stopped by Galway Downs in Temecula, California last weekend to jump judge and help out. Thanks for your time, Rob!
We're kicking off this week's list of volunteer opportunities with a shout-out to the Horse Park of New Jersey's 2019 Volunteer of the Year, Chris Boylan.
"Many in the eventing community know Chris as he was the cross country starter at the first Jersey Fresh in 2002, and has only missed being there only three times since its inception," the Horse Park said in an award announcement. "In any given year, Chris likely talks to more than 500 competitors as they get ready to head out on cross country. Or looking at it another way, he has likely sent well over 8,500 riders out of the start box.
Chris started out as a "horse dad" who was inspired to ride himself in the 1990s by seeing some videos of eventing that looked exciting (the rider who inspired him being Bruce Davidson Sr.!), and eventually made his way to volunteering.
Chris is well recognized by returning riders to the Park, and on a first name basis with many of the top competitors. He offers reassurance to nervous riders, banters with the high level riders, and keeps the show running by coordinating with various officials. If you are at the Horse Park of NJ this year, be sure to say "hi" to Chris and thank him for being our 'Volunteer of the Year'."
Many happy returns, Chris, and thank you for being such an inspirational part of eventing!
[Update 2/7/20]: If you're in the Aiken area this weekend, Stable View Farm is in need of volunteers as they work to clean up the severe damage left by a storm on Thursday of this week. Please consider helping out if you can, as the clean-up efforts will reach well into the coming weeks. You can find out more information here.
Here's a look at some events in need of some extra helping hands this weekend. You can sign up for the shift or role you want directly through EventingVolunteers.com.
Event: Wellington Eventing Showcase
Date(s) volunteers needed: Saturday, February 8 through Sunday, February 9
Address: 13500 South Shore Boulevard, Wellington, FL, 33414
Positions available: XC Jump Judge, XC Jump Videographer, XC Start Timer, XC Steward, XC Warm-up, Hospitality Steward, SJ Steward, SJ Warm-up
Event: Pine Top Farm Intermediate Horse Trials
Date(s) volunteers needed: Friday, February 7 through Sunday, February 9
Address: 1432 Augusta Hwy, Thomson, GA, 30824
Positions available: XC Jump Judge, Dressage Bit Check, Dressage Steward, SJ Jump Crew, XC Jump Judge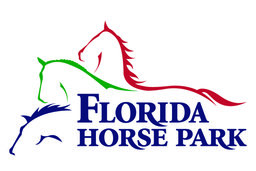 Event: Ocala Winter I
Date(s) volunteers needed: Today through Sunday, February 9
Address: 11008 S Highway 475, Ocala, FL, 34480
Positions available: XC Decoration, XC Finish Timer, XC Jump Judge, XC Score Runner, XC Warm-up, Dressage Check-in, Dressage Scribe