Four events happening this weekend in North Carolina, Maryland, Georgia, and Florida could all use a few more extra helping hands! And don't forget, if you have a volunteering story or photo to share, please email us at [email protected].
We've compiled some resources on volunteering with COVID-19 regulations in mind. We'll reference this list each week in Volunteer Nation, so take a few moments to familiarize yourself with what's new and different.
COVID-19 Resources for Eventers
Volunteers Adapt to the New Normal
Volunteers Weigh In on New COVID-19 Protocols
As always, you can earn merit points when you donate your time through the USEA's Volunteer Incentive Program. Registering to volunteer through EventingVolunteers.com makes it easy and seamless to both find a job and shift as well as learn what your role will entail.
Event: Carolina International CCI & H.T.
Dates: Thursday, March 18 through Monday, March 22
Address: 2814 Montrose Rd., Raeford, NC, 28376
Positions Available: Merchandise Sales, Dressage Gate, General Help, Parking Steward, Shuttle Drivers, XC Jump Judge, Event Takedown – XC, Stable Manager
Event: 2021 MDHT March Starter H.T.
Dates: Friday, March 19 through Sunday, March 21
Address: 1235 Park Mills Road, Adamstown, MD, 21710
Positions Available: SJ Jump Crew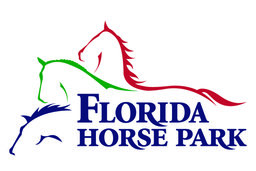 Event: Ocala Winter II H.T.
Dates: Thursday, March 18 through Monday, March 22
Address: 11008 S Highway 475, Ocala, FL, 34480
Positions Available: XC Decorator, XC Finish Timer, XC Jump Judge, XC Start Timer, XC Warm-up, Dressage Check-in, Dressage Score Runner, Dressage Scribe, SJ In-Gate, SJ Score Runner
Event: Pine Top Spring H.T.
Dates: Thursday, March 18 through Sunday, March 21
Address: 1432 Augusta Hwy, Thomson, GA, 30824
Positions Available: XC Jump Judge, SJ Jump Crew