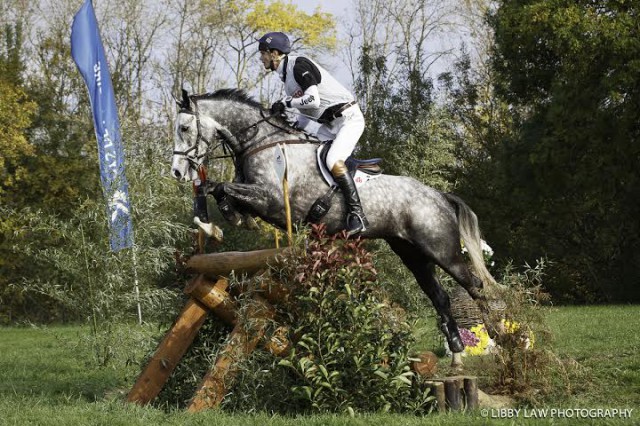 We reported yesterday that William Fox-Pitt suffered a head injury following a fall from Reinstated in the 7-year-old division at Le Lion d'Angers. William was taken to the hospital for observation, and British Eventing has released a new statement on his condition:
There is no real change in William Fox-Pitt's condition this evening, he has undergone more tests and will remain sedated and under observation.
Wililam's family and support team are very grateful for all the concern expressed; there will be further updates when more information becomes available.
This update comes further to yesterday's news that William and his horse Reinstated fell at obstacle number 20 (an owl hole) at Le Lion 'Angers.
The emergency teams arrived immediately and gave William all necessary care in order to manage his transport to the Angers Hospital. The horse was uninjured.
Our thoughts continue to be with William and his family during this time, and we will continue to monitor for further updates on his condition.