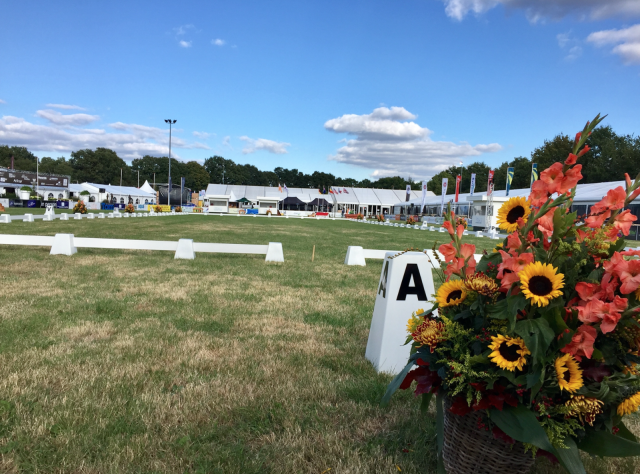 Boekelo CCI3* dressage is underway! We know it's early, you haven't had your coffee yet and the struggle of decoding info from a Dutch website is real, so we've embedded the live stream player and converted ride times for you. 
You can also creep on the warm-up via the Webcam Secretariat:
There's a six hour time difference between EST and Netherlandia, and if you're watching the livestream it's still way too early to do math, so here's a handy time zone converter:
And because even clicking a mouse seems hard before your body has been properly caffeinated, here are the Americans' dressage rides in Dutch/EST time. They kindly put us in the afternoon, making watching from home seem like a much less sleep-depriving proposition:
Thursday
2:47 p.m. local time (8:47 a.m. EST) – Kylie Lyman and Lup the Loop
4:11 p.m. local time (10:11 a.m. EST) – Tamie Smith and Dempsey
Friday
12:02 p.m. local time (6:02 a.m. EST) – Ellie MacPhail and RF Eloquence
12:09 p.m. local time (6:09 a.m. EST) – Tamie Smith and Twizted Syster
4:32 p.m. local time (10:32 EST) – Lauren Kieffer and Meadowbrook's Scarlett
Best of luck to all. Go Eventing.
Boekelo Links: Website, Schedule, Entries, Dressage Ride Times, Leaderboard, Live Stream,  EN's Coverage, @eventingnation, Instagram
Comments