We asked you to show us photos of your horses in all their muddy and/or itchy glory, and you delivered! The following five entrants will receive a goody basket full of products ($120 value) from our friends at Banixx Horse Care!
Maybe just run this one through the car wash.
2. Trainer Jon Holling looks unimpressed by this itchy horse's secret talent.
3. Manitoba gumbo clay + a chestnut OTTB = swamp thing.
4. Owner Kendall Baker says, "This contest came at the perfect time because my horse broke out into pretty bad hives last night." Right where the saddle goes, too! Well-played, horse. Well played.
5. Is this even the same horse? Well, we're glad to see that Rafferty's Rules is enjoying his retirement.
Congrats, all! Your prize:
Thanks for all the submissions. Here are a few more of your muddy/itchy photos!
Many thanks to Banixx for sponsoring this fun contest. Go Eventing!
Brought to you by Banixx – The #1 trusted solution for equine and pet owners! Learn more about Banixx  by clicking here: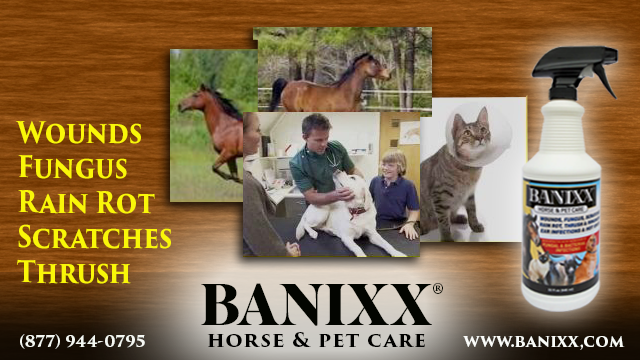 Comments