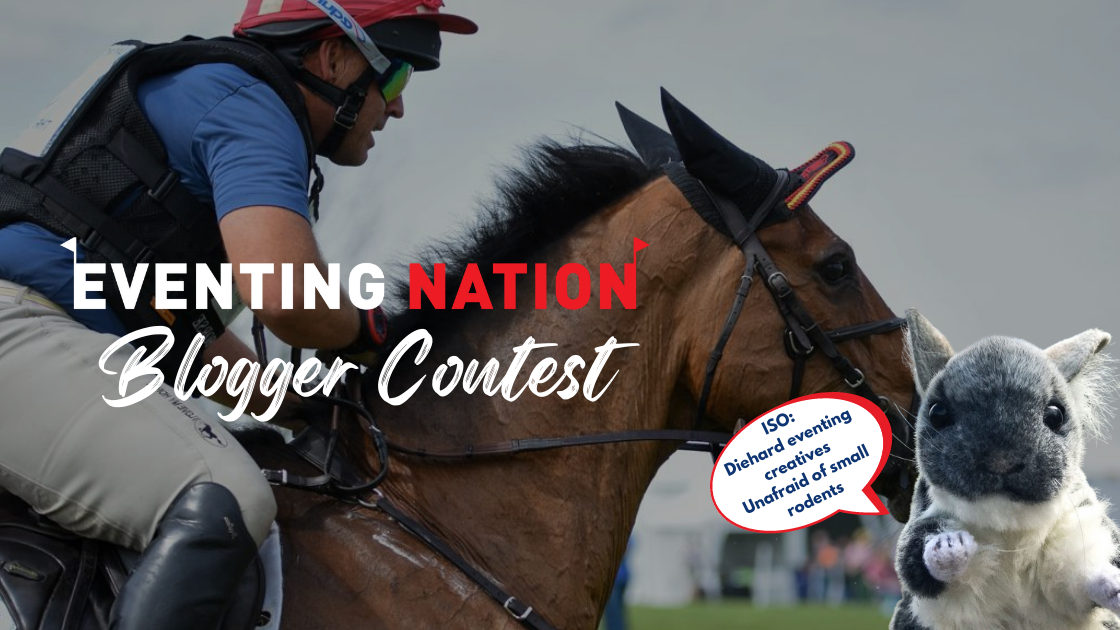 The 2022 EN Blogger Contest finalists were asked to write a piece telling the story of a local event as one option for their Round 2 submissions. The following piece is published unedited. Your feedback will help us select our final winner! Use the rating poll below to give this post a thumbs up. Votes will be factored into our final decision.
About Poppy:
My name is Poppy von Maltzahn and I'm a 19 year old who is unequivocally obsessed with all things eventing. I ride at CCI** with (fairly unrealistic) ambitions of competing on the world stage. I am a self-diagnosed eventing nerd, and am the type who will recite eventing facts at any given moment (from Michael Jung's impressive 12 championship appearances to Sam Watson's uncanny ability to impersonate the Prime Minister in Love Actually, to such an extent that Hugh Grant might be out of a job). From working with Canadian Eventer Selena O'Hanlon for 12 months to traveling to the UK to spend a few weeks with Lucinda Fredericks, I've had the opportunity to see many sides to the international eventing scene, stalk a good number of top 5* riders, and see a great deal of Rockingham Horse Trials while being towed by a stallion at the end of my leadrope- I held on for dear life. Eventing is my life, though my parents would argue that going into second year university should be my life. I would love to promote eventing and all things horses on such a fun platform. At university I study literature, history, and law, so I am well-versed in putting pen to paper (but more in a boring, write-2,000-words-on-Plato way, rather than a far more exciting which-eventer-has-the-best-hair-a-five-person-poll kind of way). Merging these two interests is something I am so passionate about. I would bring an abundance of enthusiasm to this team, and despite my obsession with many top riders I vow I can maintain decorum.
[Share your feedback on Poppy's entries]
Despite an unquenchable adoration for eventing on the international stage, local events and the people who support them are the lifeblood of eventing. I am delighted to include myself in their numbers. Glen Oro Horse Trials in Orillia provides a perfect example of a local event near and dear to many of us (it was my first horse trials back in the day- I fell off down a hill beause I had yet to learn the valuable eventing lesson of "shoulders back") which provides a fabulous experience of a day out in the beautiful, sunny countryside. This event offers levels from starter to intermediate, giving young guns an opportunity to compete and learn their craft while simultaneously drawing in top riders. Glen Oro's beautifully designed and built courses provide horse and rider with a challenging test with its beautiful rolling terrain; the competition is fierce and catching the time is always a challenge at the Preliminary and Intermediate levels.
Not only are national level events vital for us non-international competitors, but seeing professional riders schooling their green horses around novice level can often be even more thrilling than watching them compete their experienced 5* steeds. Equally, Glen Oro, among other high quality national events, is often used as a springboard for horses as they start their spring or fall campaigns. This is testament to the quality of the footing as well as the course design, and adds an extra element of stardom to these events as we see horses that will go on to compete at CCI***** and World Championships later in the season. I have to shake off being starstruck before I head into the dressage ring. Juggling these different levels of horses can be a struggle for professionals, especially because with a young horse in a new atmosphere, something as simple as cantering to the first jump can be as hair-raising as the Vicarage Vee at Badminton.
Glen Oro provided many young competitors the opportunity to further hone their eventing skills- small riders topped ponies with various arrays of different coloured saddle pads and ear bonnets to contest the starter level of the event. Smiles and giggles were abound while anxious parents watched on- catching glimpses through their fingers as they crossed fingers and toes for a good round.
Photographers placed themselves strategically to capture key moments on course, and remained unafraid of keeping the film going even when things did not go according to plan (pictures of you falling off are given sans watermark and free of charge).
The Novice and Beginner-Novice levels provide as competitive an atmosphere as their higher-level counterparts. No competitive drive quite meets that of a 13-year-old pony-mad kid who has yet to reach the 'fear' stage of puberty and really wants a ribbon. The warmups for these divisions mainly center around trainers screaming "half halt" with increasing levels of panic as children speed on small ponies to comparatively big jumps.
Many of the older riders, too, embody the same grit and fearlessness as their younger counterparts, though perhaps with a bit more exprience and wisdom. Those who work all week just to have a weekend out eventing are perhaps the most insane of the lot. Some would decide a nice summer weekend was the perfect opportunity to take advantage of the weather and spend time at the cottage, crack a cold beer, go for a swim. But why do anything that sane and relaxing when you could be wracked with nervous energy all week just to wake up at 4:00 AM for a very un-relaxing day of intense competition? But, I won't judge. If I did, my hypocrisy would be plain. Those who proudly put themselves in this category of insanity found it well worth it at Glen Oro Horse Trials with its community atmosphere- everyone was in hight spirits. After all, cracking open a beer after a clear cross country round surely feels better than doing the same after wasting away a day at the cottage (provided you're twenty-one years or older, of course). We are so lucky to have such quality national events and I, like many of you I am sure, look forward to the next installment of Glen Oro Horse Trials this September.