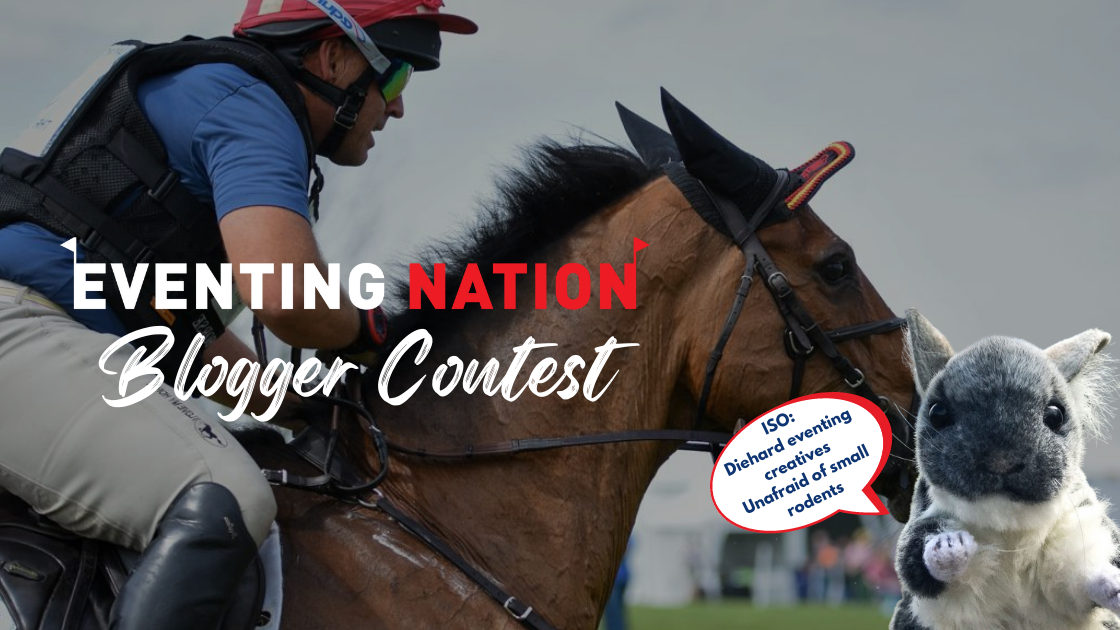 The 2022 EN Blogger Contest finalists were asked to write a piece telling the story of a local event as one option for their Round 2 submissions. The following piece is published unedited. Your feedback will help us select our final winner! Use the rating poll below to give this post a thumbs up. Votes will be factored into our final decision.
About Poppy:
My name is Poppy von Maltzahn and I'm a 19 year old who is unequivocally obsessed with all things eventing. I ride at CCI** with (fairly unrealistic) ambitions of competing on the world stage. I am a self-diagnosed eventing nerd, and am the type who will recite eventing facts at any given moment (from Michael Jung's impressive 12 championship appearances to Sam Watson's uncanny ability to impersonate the Prime Minister in Love Actually, to such an extent that Hugh Grant might be out of a job). From working with Canadian Eventer Selena O'Hanlon for 12 months to traveling to the UK to spend a few weeks with Lucinda Fredericks, I've had the opportunity to see many sides to the international eventing scene, stalk a good number of top 5* riders, and see a great deal of Rockingham Horse Trials while being towed by a stallion at the end of my leadrope- I held on for dear life. Eventing is my life, though my parents would argue that going into second year university should be my life. I would love to promote eventing and all things horses on such a fun platform. At university I study literature, history, and law, so I am well-versed in putting pen to paper (but more in a boring, write-2,000-words-on-Plato way, rather than a far more exciting which-eventer-has-the-best-hair-a-five-person-poll kind of way). Merging these two interests is something I am so passionate about. I would bring an abundance of enthusiasm to this team, and despite my obsession with many top riders I vow I can maintain decorum.
[Read Poppy's Round 2 entry here]
[Share your feedback on Poppy's entries]
Sport, by nature, seeks to improve. It wishes to better itself, to compete with the present for a stronger future. In short, sport is just as competitive as its competitors. But what truly makes a competitive sport? What makes eventing? And what does eventing so desperately need in order to stay relevant in the modern-day world?
These, along with many others, are the questions I ponder in my chats with Sam Watson (which definitely aren't only in my head). He, a co-founder of one of the only eventing-based statistics companies, and I, a rider who has yet to not fall off at the CCI2* level. Clearly we each have something to bring to the table. Ideas have been discussed: adding a betting component at big events, the Z-line, and several other boring, unintelligible, number-based schemes for making this sport relevant and accessible. I sit, zoning out, and listen to him spout number after number, knowing that the real solution has yet to be spoken of. The real solution, so simple yet so brilliant, would undoubtedly be the change that could bring eventing to the next level, making it popular and accessible to all. What we need is for Kim Kardashian to start eventing.
Think of a Kardashians episode (trademarked to Disney+) centering on Kim's first event. The highs, the lows, the celebratory or commiseratory lunch from the food van (though, let's face it, she'd probably get Nobu delivered). Now, we are already aware there are some high-profile celebrities who event (I'll refrain from naming names as I am moderately worried of the legal drawbacks of such a claim), but what eventing lacks is a social media icon who leaves no second of her private life unaccounted for on her Instagram platform. All 322 million of her followers, exposed to the crazy world of eventing. If the average Jo picks up a stop at the ditch at 6b, nobody takes much notice. But if it were Kim Kardashian? That would be the top story in Hello the very next day. Instant publicity, immediately everyone rushes to discover what this newfangled sport called eventing really is. Where do they come to? Eventing Nation: the place for all of your eventing-related queries. No need for Hello, get the inside scoop right here.
And why stop at Kim K? Why not bring a European dimension into this too? We've already had international dressage rider Gemma Owens on the last season of Love Island (which I definitely don't watch religiously), so let's just keep the ball rolling. Will Rawlin, reconsider Love Island's request to have you on. Do it for the good of the sport! Sam Ecroyd, fancy another season on Take Me Out? It's time to branch out. It's time to go mainstream. It's time for eventing to take over the world.