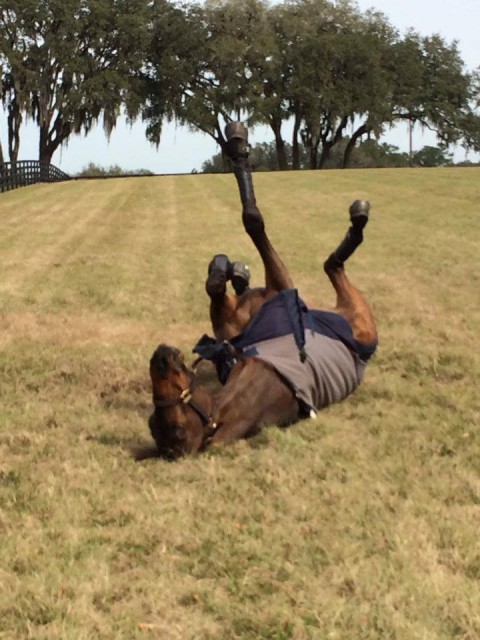 So you aren't packing the four legged kids up and high tailing it to Aiken or Ocala. Maybe it just wasn't in the cards financially, or your boss simply didn't understand the importance of wintering in Florida. Whatever your reasons, take comfort knowing that, while your peers may be soaking up the sun, you're busy building your immune system and becoming a pro at keeping your footing on a sheet of ice, which will come in handy next winter when you're stuck in another polar vortex. Who needs the sun anyway?
Our friends over at Horse Nation have come up with a handy list of reasons to be happy you aren't heading to the land of the sun. Not to worry, after reading this list you will be glad you chose to stay and tough it out.
1. Forget palm trees and temperatures above freezing…really, how can you appreciate summer without days like this?
2. Stomping through snow, shoveling paths, breaking iced-over water troughs–this is the kind of exercise you just can't get any other time of year.
3. And rather than renting a barn down south, you can save your money for more important things, like winter inventory liquidation sales at the tack shop.
To check out the list in its entirety, head on over to Horse Nation.

Comments