Eventing Nation has the best readers in the land, and because nothing says "thank you" like free refreshments and swag, we're throwing Eventing Nation's 4th annual Rolex reader appreciation tailgate party!
Consider this your official invite.
What: All the fun, all day long. Stop by to get EN temporary-tatted up, schmooze with a certain celebrity Chinch, try your hand at never-in-the-history-of-man-or-chinchilla-tested games like #WhackaChinch, #BowlingForChinches, #ChinchHole and #ChinchPong, and drop some science for a chance to win awesome prizes in Rolex Trivia.
Speaking of prizes, did we mention we're giving away limited edition EN Rolex tees?
When: Cross-country day! Saturday, April 25, beginning when the first horse sets out on course at 10 a.m. with pastries and mimosas.
Where: We'll be in tailgating spaces B160 and B162, located along the road about four spots beyond the Land Rover off-road course near the Sunken Road. Red on right, white on left, party in the middle… we're kind of hard to miss.
Why: Because you're awesome.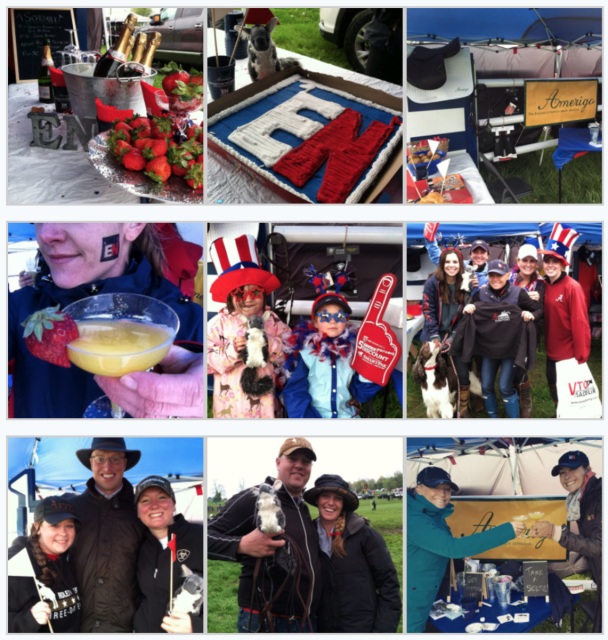 Schedule of Events:
11 a.m. Whack-a-Chinch Challenge with Jen and Taylor McFall.
2 p.m. EN's third annual Rolex Trivia competition, emceed by Glenn the Geek and Jamie Jennings of Horses in the Morning.
Games will be going on all day and we're expecting a few other eventing celebs to stop by — keep an eye on EN's Twitter (@eventingnation) and Instagram (@goeventing) for updates!
Go eventing party people!