The first day of Burghley dawned cool, crisp, and enormously competitive – but after 34 of the 67 combinations, debutantes Eliza Stoddart and Priorspark Opposition Free still lead the pack on their score of 28.7. But there were big strides made – and an enviable amount of sheer joie de vivre – throughout the leaderboard this afternoon.
(Missed the morning report? Jog your memory here!)
The perennially consistent and enormously tactful Sarah Bullimore moved into equal second place with Tim Price and Bango this afternoon, delivering a score of 29.6 with the fifteen-year-old Reve du Rouet, a son of the notoriously mercurial Balou du Rouet.
"He was a really good boy," she says. "This wouldn't be his best phase – he's very capable, but he doesn't enjoy it, and he gets nervous of the crowd. But he's an old pro, really, and he was in the right frame of mind today. It's never about excitability with him – [any problems are due to] panic and worry."
Today, though, 'Blou' didn't boil over when faced with the full house – in fact, Sarah found herself sitting on quite the opposite.
"He went a bit quiet in there and when he does that, he just holds himself a bit. It's a bit frustrating, because it could be great, and it would be lovely to be sat on a 25. There's a lot of pressure have gone well last year – you always want to better it. But we had a few little mistakes and threw away some marks, and because he went a little shy in the arena, he didn't show himself as well as he can. I really have to bring out the best in him – he can look relaxed on the outside, but there are voices in his head and all this inner turmoil."
Reve de Rouet has become – perhaps unfairly – known for his blow-ups in the arena, which have subsided over the last couple of seasons, but which previously saw him attempt to escape at speed from big atmospheres. Sarah, who produced the horse from a three-year-old – "so it's all my fault," she laughs – has demonstrated a remarkable level of tact and patience in bringing the best out of the gelding, who missed out on a five-star win by a tenth of a penalty at Pau in 2017.
"We understand each other a lot better now," she says. "We genuinely believe he's autistic, because of the way he has to do things – even things like putting him in his stable. He has to turn a certain way, or he gets confused and upset. It's all a compromise – I have to keep my promises, and I have to hope that he does, too."
This means that the dressage warm-up has to remain consistent – unlike other horses, Blou can't be brought up to the collecting ring for a schooling session earlier in the day, and instead, is only brought out just before his test.
"Otherwise," she says, "he gets upset and offended. I've had trainers in the past who have said we have to dominate him, and that's where we've really seen him put his dummy out – and he's a horse who will hold a grudge."
But despite his tricky nature, Blou is, and always has been, "a good horse – it's just about finding what works for him."
The pair, who were reserves for the British team at the European Championships, are almost certainly one of the most underrated combinations in the sport, and although the Oldenburg gelding is a quirky character, Sarah can't help but smile when she talks about him. For our part? We look at this combination in much the same way we looked at Jonelle and Classic Moet in early 2018, or Tim and Ringwood Sky last year – the big one is coming, it's just a matter of when.
France's Sebastien Cavaillon and his smokey-eyed mare Sarah d'Argouges produced a flashy, polished test to score 29.8 and sit fourth overnight. Though they lost some marks in the end of the test, in which the naturally uphill mare began to over-shorten through the front end – or, as one of our press area pals remarked, concertina! Fancy words! – in the canter work, she still executed clean changes and transitions to remain in the seven-plus zone.
"I'm very happy – it's a few points better than Badminton," says Sebastien, who made his five-star debut with the mare at Pau last year, before contesting the Gloucestershire fixture this spring. "She's a good dressage mare with beautiful paces, but she's very hot – but here, she was with me, so I'm happy."
Pippa Funnell and Billy Walk On move into fifth overnight, followed by Georgie Spence and Wii Limbo in sixth, and Will Furlong and Collien P 2 in seventh. Reigning champion Tim Price remains in equal second place with Bango, but he adds another horse to the top ten in the form of Xavier Faer, who finished third at Kentucky this year. But unlike his stablemates, 'Hugo' struggles in this phase: "he's a bit of a spooky character, but he kept it together in there," says Tim, who earned a 31.5 with the gelding, a maternal half-brother to wife Jonelle's Luhmühlen winner Faerie Dianimo. "There were a few technical problems, and the changes weren't so flash – but he's a cross-country horse, not a dressage horse."
It was accurate riding that saved the day for the occasionally quirky Hugo. "That's called mopping up marks were you can," says Tim with a laugh. "He's not one of those where you go 'wow!' in the cadence and the paces. I was a little bit disappointed in myself – he struggles with the connection required for flying changes. I knew what I needed to do, and I didn't quite get it. I'm pleased with him, but disappointed with myself."
A familiar face in an unfamiliar setting completes the top ten. Despite his well-stamped passport, Doug Payne has never been to Burghley – well, not since he was a toddler, anyway.
"I was about my son's age," he laughs, "and all I remember is the knee-deep mud – although it could have been about two inches deep!"
But despite a lack of prior experience with the venue, Doug has found a novel way to familiarise himself with the challenge ahead.
"I watched as many videos as possible, and actually, I found the most value in helmet cams," says Doug, who is a prolific helmet-cam user himself. "I watched Tim Price's round from last year a few times, and I know a number of the team took advantage, too – you get an idea of where you're going and what's going to come up."
Riding Vandiver, he put a score of 32.1 on the board, matching the horse's personal best at the level, scored at Kentucky in 2017. This puts them into equal ninth overnight.
"That's about as good as it gets at the moment," he says. "It sets us up well – not just here, but for the future, too. He just ran out of gas a little bit as we got to the stretchy canter circle. But the score's the score, and it won't be a dressage show – so now, my goal is to finish on it."
With the first phase in the bag, Doug is making sure to take time to enjoy the experience: "It's a tremendous place – just having a walk around is incredible, there's been no stone or blade of grass unturned, and the course is beautifully presented."
Fan favourite Ben Hobday holds equal ninth place overnight with the half-Clydesdale Harelaw Wizard, who posted a 32.1 despite a tricky warm-up.
"He's quite a hot horse," he says. "He just fluffed one of the changes behind. We have to do a lot of walking just before a test just to keep his heart rate down – he's half Clydesdale, but also half Thoroughbred, and that Thoroughbred side does come out. But if he'd done in there what he did outside this morning, I might have cried!"
Whether you've lived twenty minutes down the road all your life, like overnight leader Eliza Stoddart, or whether you've had to pack yourself, your horse, and all your hopes and dreams on a plane to get here, there's one thread that runs consistently through all our riders' stories: simply to ride on this hallowed turf is the culmination of a childhood dream. For US representative Ariel Grald, who comes here with Leamore Master Plan after a successful debut at Kentucky this spring, it almost beggars belief.
"It's everything I hoped for and more," she enthuses after her test, which scored a 38.1 for overnight 24th place. "It's a real honour to be able to come over from the US, and it's been a real dream of mine to compete abroad."
Ariel, who received the Jacqueline B. Mars International Grant from the USET Foundation last month, finished 12th at Kentucky this spring with the ten-year-old Irish Sport Horse gelding (Master Imp x Ardragh Bash), demonstrating a remarkable level of focus when completing the cross-country course with just 6.4 time penalties, despite bringing a flag along for the ride. But there, as today, the dressage proved to be a work-in-progress for the young horse, who suffered some stage fright in the atmospheric main arena.
"He warmed up well, and then just got nervous in there," explains Ariel. "It'll be time, strength, and practice with him – I can't fault him for being nervous. He internalises, but it'll just take time and mileage for both of us – I'm green, too. Compared to Kentucky, too, you don't have a lot of room [in the arena here] – and the grass means that there's less margin for error."
Ariel's trip abroad hasn't brought her straight to Burghley – instead, she's come via Ireland's Millstreet International Horse Trials, at which she recorded a top-20 CCI4*-S finish. But the biggest eye-opener for her in Ireland didn't have anything to do with training or production – instead, it was cultural.
"I was so excited just to see a different atmosphere, and Millstreet was so different from anything in the US," she explains. "It's a real cultural thing – you'd never get crowds like this on a Thursday afternoon in the States, so I'll need to prepare him for that on Saturday, too."
Australia's Dom Schramm – an honourary American, by any standards – posted a 38.7 with Bolytair B for overnight 28th. But in spite of a tumultuous time in between the boards, Dom is thrilled to have finally made it to the UK – a long-term goal that's been thwarted by roadblocks.
"I felt like I was a bit cursed here, but we finally got on the plane – and everything's gone to plan so far. He's come back great from Kentucky, and finally, we've had a non-dramatic prep," he says with a smile. "But he's a bit of a ticking time bomb – we got into the canter and he was like, 'HEY! We're in the Burghley ring!' I was like, 'yeah, buddy, keep up – we've been in here the whole time!'"
Like Ariel, Eliza, and so many others before him, Dom has been fuelled by dreaming.
"We all grow up with childhood dreams," he says. "It's a fire that burns in you from the Pony Club days."
Dom's path to the UK has been well-supported by his American copatriots, despite not flying the Stars and Stripes himself.
"I got here, and I was in a separate barn," says the affable rider, who has been based in the States for nine years. "I wasn't sure where to put my tack trunks, and those guys said, 'no, you're one of us, come use our tack rooms!'"
We've got one more action-packed day of dressage ahead of us – but who should you be tuning in for?
Liz Halliday-Sharp and Deniro Z – 9.38 a.m./4.38 a.m. EST
Chris Talley and Unmarked Bills – 10.18 a.m./5.18 a.m. EST
Hannah Sue Burnett and Harbour Pilot – 10.34 a.m./5.34 a.m. EST
Buck Davidson and Jak My Style – 11.24 a.m./6.24 a.m. EST
Lillian Heard and LCC Barnaby – 11.40 a.m./6.40 a.m. EST
Piggy French and Vanir Kamira – 11.56 a.m./6.56 a.m. EST
Jonelle Price and Faerie Dianimo – 2.32 p.m./9.32 a.m. EST
Woodge Fulton and Captain Jack – 2.48 p.m./9.48 a.m. EST
Lauren Kieffer and Vermiculus – 2.56 p.m./9.56 a.m. EST
Pippa Funnell and MGH Grafton Street – 3.49 p.m./10.49 a.m. EST
Gemma Tattersall and Santiago Bay – 3.57 p.m/10.57 p.m. EST
Oliver Townend and Ballaghmor Class – 4.13 p.m./11.13 a.m. EST
Tim Price and Ringwood Sky Boy – 4.21 p.m./11.21 a.m. EST
Until next time, folks – stay cool and Go Eventing!
#LRBHT19: Website, Entries, Live Scoring, Live Stream, Course Preview, EN's Coverage, EN's Twitter, EN's Instagram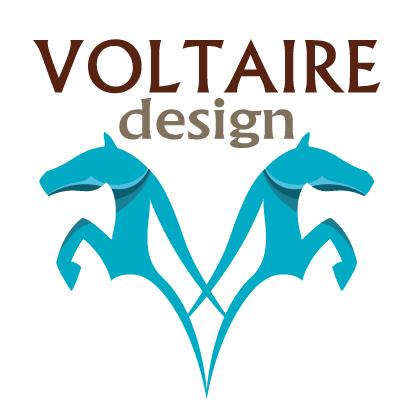 The 2019 Land Rover Burghley Horse Trials coverage is brought to you in partnership with the team at Voltaire Design United Kingdom. Going to Burghley? Head to Voltaire Design in the World of the Horse and meet the team of Sports Saddle Specialists, arrange a free, totally no-obligation fitting for you and your horse, or indulge in the Deal of the Day. Put a deposit on a new saddle during the event, and you'll receive a matching bridle – free! Looking for a bargain? Head to Voltaire Design's sister stand, EquiTack, to check out their premium pre-loved saddles at rock-bottom prices.
Comments