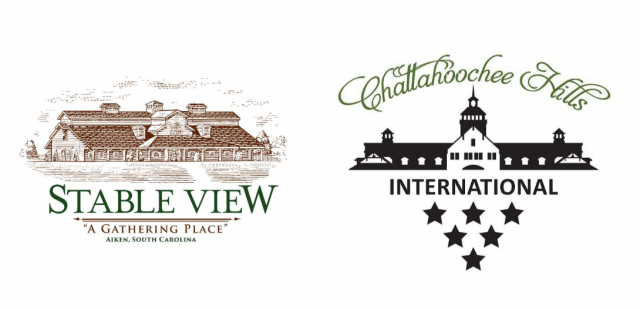 Following the Center for Disease Control's recommendation to halt any events of 50 people or more for the next eight weeks, both Chattahoochee Hills as well as Stable View elected to cancel their upcoming horse trials.
Chattahoochee Hills released the following statement regarding its April 3-5 event:
"Following the latest announcement from CDC it is with a heavy heart that Chattahoochee Hills must announce that the April International Horse Trials will in fact not run. For the good of all mankind we must adhere to protocol set out by the worlds leading authorities and help with the movement to get COVID-19 under better control.
"There has been a lot of positivity shown towards Chatt Hills and Stable View hanging in there as long as possible, but also a fair amount of negativity. I hope the masses can understand that our determination comes out of a positive outlook on life and that inevitably this decision was coming. We had time to take a deep breath and make decisions in a timely manner, whereby other events did not have this luxury.
"We are working with the USEF and the FEI towards salvaging some positive sport, made in a responsible manner, hopefully starting with our May 16-17 Horse Trials — 8.5 weeks from now.
"Best of luck to all, in getting through the next 8 weeks,
Hugh Lochore"
Stable View also released its own statement regarding the Designer Builders' CCI-S 1*, 2*, 3* and 4* that was to run March 28-29:
"As a result of advice from the CDC, Stable View has decided to postpone the Designer Builders CCI-S 1*, 2*, 3*, 4* that was to be held on March 28th and 29th. We feel that in spite of overwhelming support from Riders at all levels, the CDC's advice is unequivocal in a manner that was not present with previous guidance.
Riders will be repaid in full, all entry, stabling, bedding and accommodations fees ASAP.
Unlike certain other facilities, Eventing at Stable View is not crowd sourced, thus with few spectators it was considered unlikely that contamination would occur.
At this time we would like to thank many Riders, Owners, Grooms and those in the Eventing Community who supported our stand. We will run future dates on our Eventing Calendar ASAP.
We will be continuing with our full refund policy which we would suggest corrects a legacy issue within the Eventing industry that brings it into disrepute – Riders being charged for services not rendered.
The Boyd Martin, ETB Schooling Field at Stable View will remain open – cost $60 per horse. The new Rider Lounge with toilet and shower facilities will be available for use.
Please contact 484-356-3173 or email [email protected] with further questions."
The USEA has suspended all recognized events from March 16-30. Additionally, the FEI and USEF have issued a recommendation that all competitions be suspended for the next 30 days (through mid-April).
The following events have been fully or partially canceled, postponed or modified in format as of 11:00 a.m. Monday, March 16.
Click here for a rolling list of equestrian events that have been canceled or postponed.