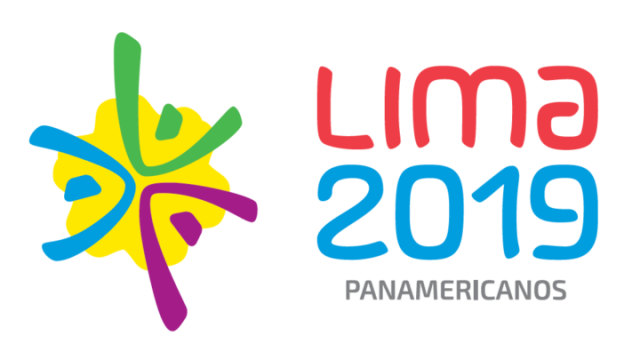 And we're off to Lima, Peru, where 2019 Pan American Games eventing is taking place Aug. 1-4 at Equestrian Club Militar La Molina. Here's your complete guide to the week ahead.
Pan American Games: Website, Entries, Technical Manual, Individual Live Scores, Team Live Scores, Ultimate Guide, EN's Coverage, EN's Twitter, EN's Instagram
The competition: The Pan Ams will run at the CCI3*-L level (formerly CCI2* under the old FEI star system). The dressage test is the 2015 FEI 3* Test B. Teams will be made up of four horses and riders with a drop score.
What's at stake: All countries from FEI Olympic Group D (North America) and E (Central and South America) will be vying for Tokyo qualification at the Pan Ams, which will award Olympic qualification to the top two teams in Lima. No countries from Groups D and E qualified at the 2018 WEG Tryon, so every country that fields a team for Lima will be battling it out for Tokyo qualification.
The teams: Ten nations are fielding teams — Argentina, Brazil, Canada, Chile, Colombia, Guatemala, Mexico, Peru, Uruguay and the United States. Ecuador and Honduras are sending individuals only. There are a total of 42 definite entries. Substitutions may be made up until two hours before the start of dressage.
The officials: The ground jury is led by Jane Hamlin (USA) with Jo Young (CAN) and Delano Bastos de Miranda (BRA). The foreign TD is Ataide Pereira (BRA). The chief steward is Eileen Pritchard Bryan (USA). Juan Carlos Nunez (URU) heads the appeals committee. The cross country course designer is Jose Ortelli (ARG) with Pierre Michelet (FRA) as adviser. The show jumping course designer is Guilherme Jorge (BRA).
The schedule (in Central Time):
Thursday, Aug. 1
9 a.m.: First horse inspection
Friday, Aug. 2
9 a.m. – 5 p.m.: Dressage
Saturday, Aug. 3
11 a.m. – 3 p.m.: Cross country
Sunday, Aug. 4
8 a.m.: Second horse inspection
10 a.m. – 2:30 p.m.: Show jumping
2:30 p.m.: Awards ceremony
Order of Go: The starting order of Nations is as follows: Peru, Canada, Mexico, Brazil, USA, Uruguay, Ecuador, Argentina, Honduras, Colombia, Chile, Guatemala.
The final show jumping phase will begin at 10:30 a.m. central/11:30 a.m. eastern. Click here for the order of go.
How to follow: Unfortunately there is no live stream for the eventing competition. Live updates will be available via US Equestrian on Twitter (@USequestrian) and the USA Eventing Facebook page for all phases of eventing. Also check out the U.S. Eventing Instagram story (@useventing), USEA Facebook page and Twitter for updates.
You can download the Equipe app for live scoring or visit the website here.
And, of course, be sure to keep it locked on Eventing Nation for all the Pan Am coverage you need, all in one place!
EN's pre-coverage: 
Erik Duvander Addresses Team Preparations and Goals for Pan American Games
U.S. Pan American Games Team
Mai Baum to Replace Fleeceworks Royal as Tamie Smith's Pan American Games Partner
Canadian Pan American Games Team
Mexican Pan American Games Team
Brazil Pan American Games Team
Path to Peru: What You Need to Know About U.S. Team Selection for the Pan Ams
Inside Team USA's Final Pan Am Games Preparations at Stable View
Pan Am Social Media Roundup: Livin' It Up in Lima
EN's coverage: 
Thursday, Aug. 1
Let the Hunt for Shiny Objects Begin! U.S. & Canada All Clear at Pan Am Games First Horse Inspection
Thursday Video from Ecovet: Pan Am Table Talk with Team USA
Local Sites & Colorful Delights: Pan American Games Cross Country Course Preview
Pan Am Jog Day Social Media Roundup
Friday, Aug. 2
Welcome to the Sandbox: Scenes from Pan Am Games Arena Familiarization
Pan Am Dressage Live Updates: Team USA, Tamie Smith on Top After First Phase
Pan Am Dressage Social Media Roundup: Dancing Queens
U.S. Tops Pan Am Team Standings, Tamie Smith Out Front After Dressage
Photo Gallery: Fancy Prancing in Peru
Saturday, Aug. 3
Team USA Talks Game Plan for Pan Ams Cross Country
Pan American Games Cross Country Live Updates: USA & Boyd Martin Lead
U.S. Team, Boyd Martin Looking Golden After Pan Ams Cross Country
Photo Gallery: Pan American Insanity in the Middle
Pan Am Cross Country Social Media Roundup: How's Your Stress Level?
Sunday, Aug. 4
Four Held, One Spun in Pan Am Final Horse Inspection
Go Eventing.